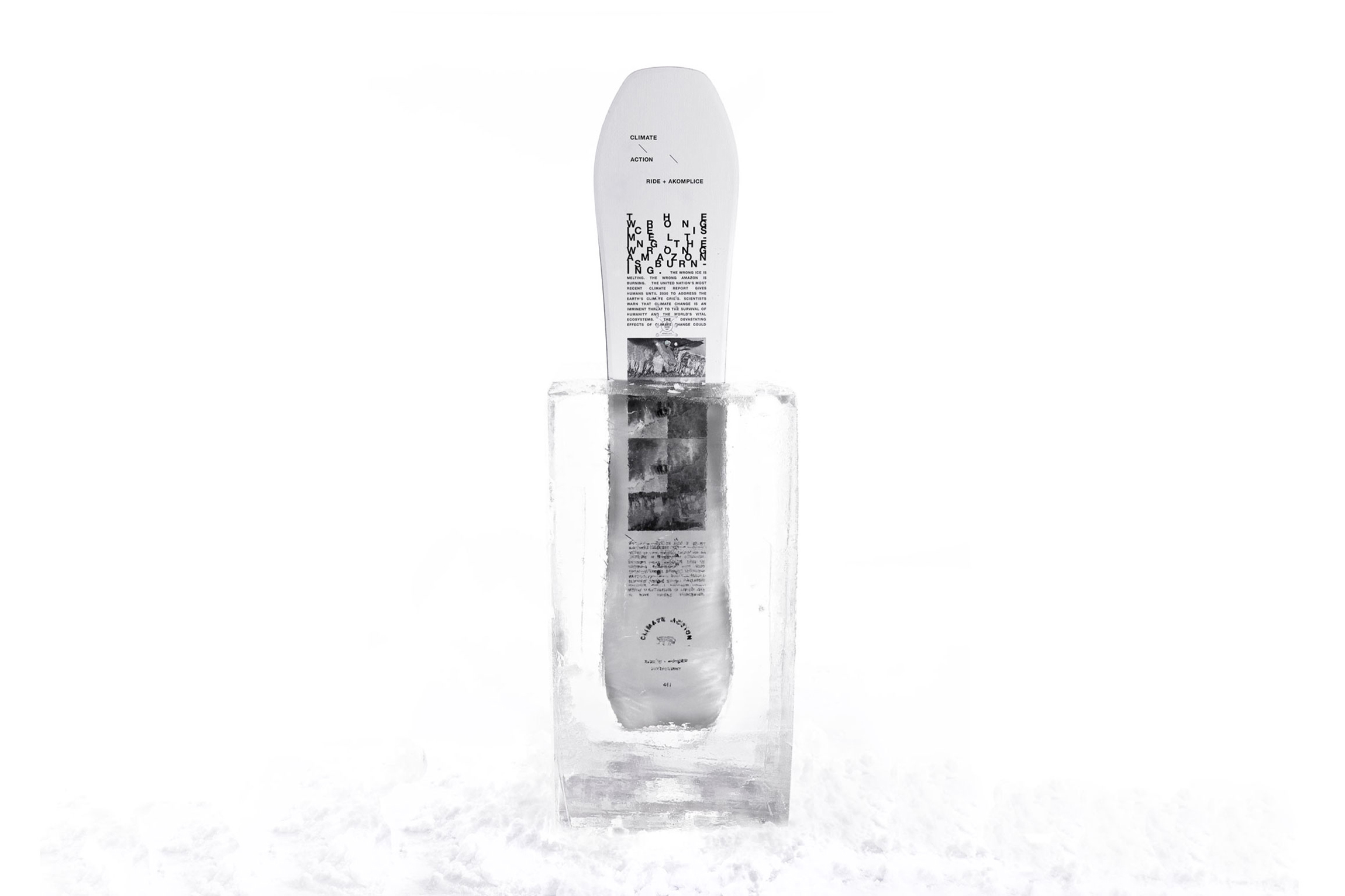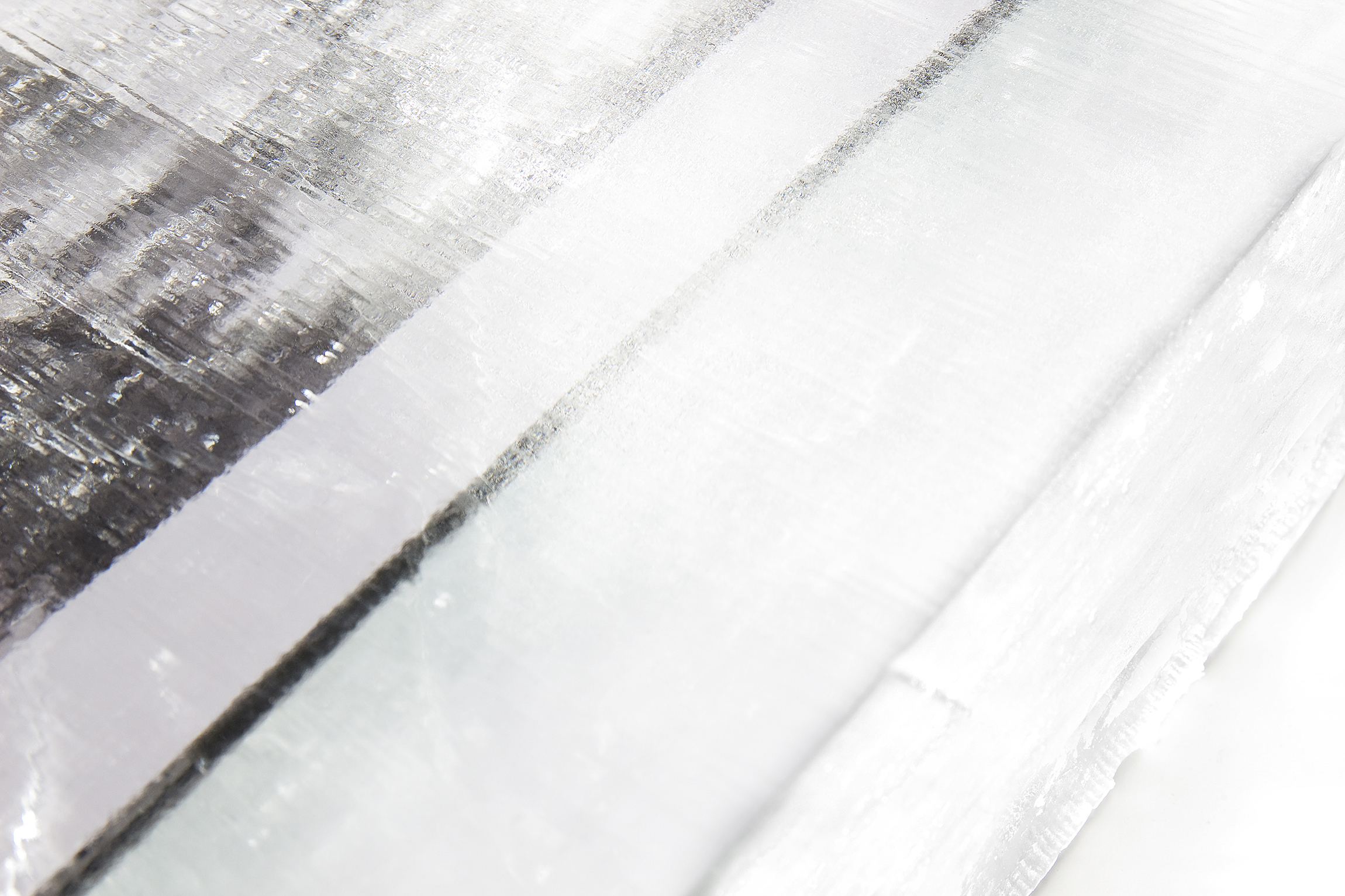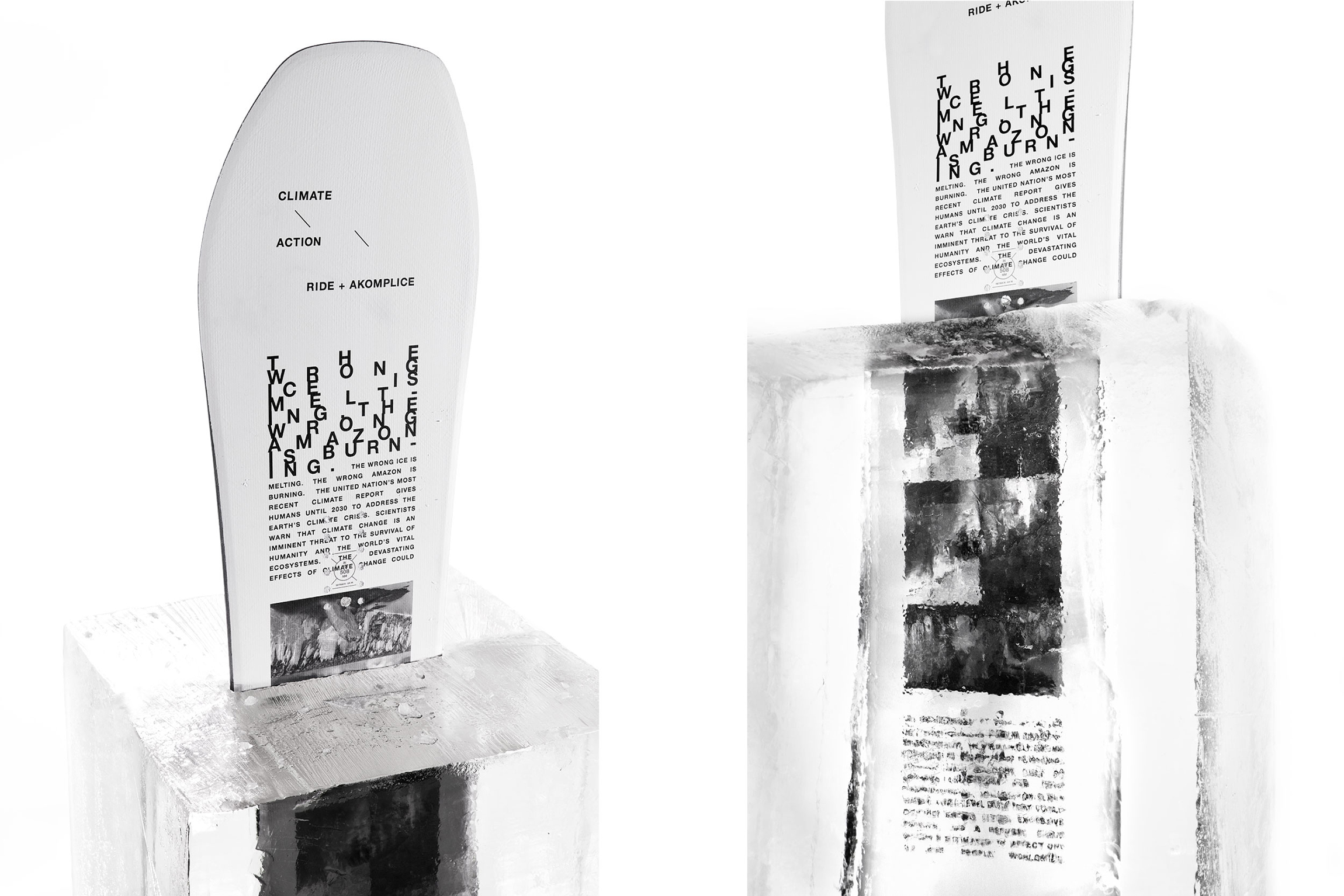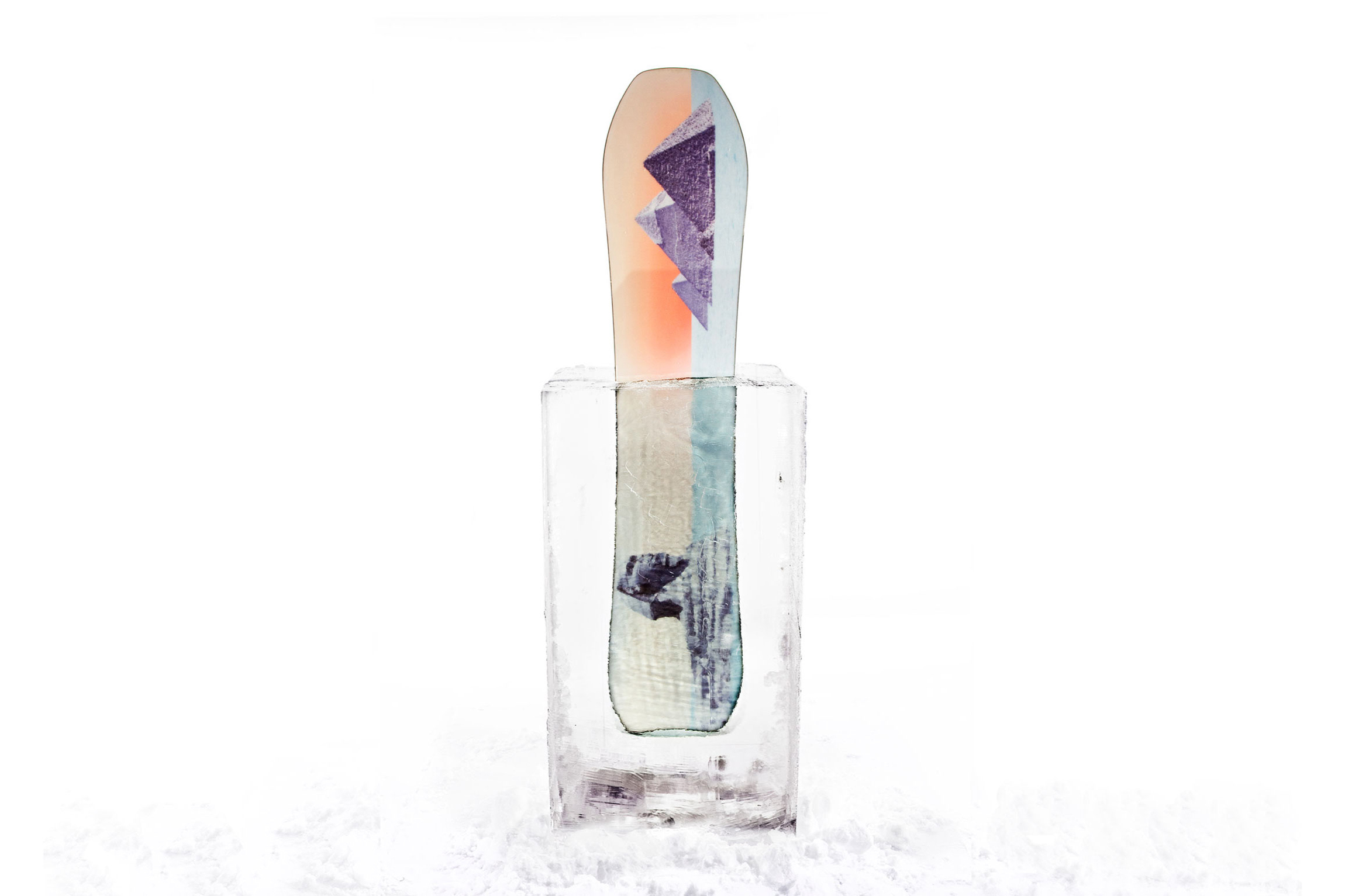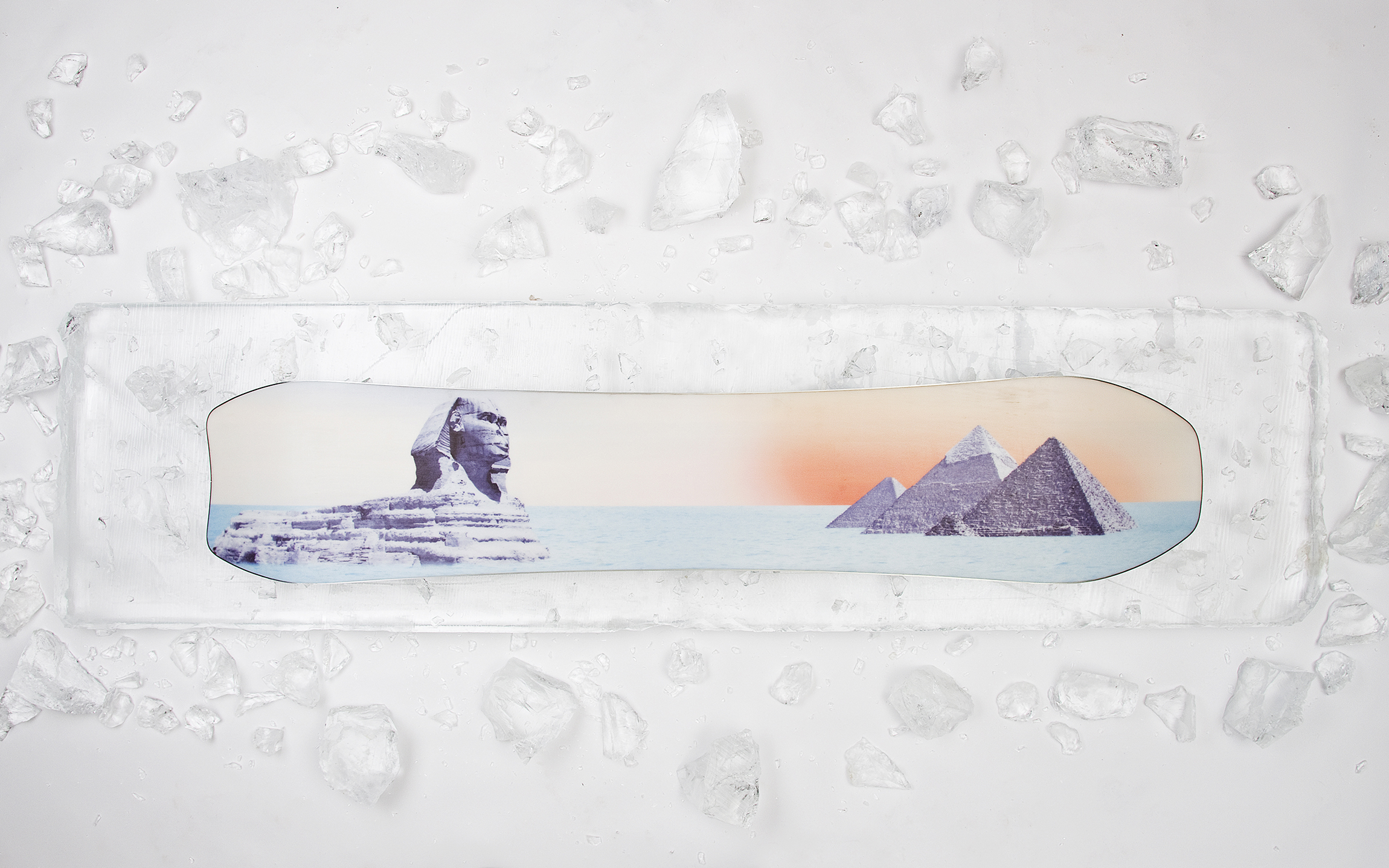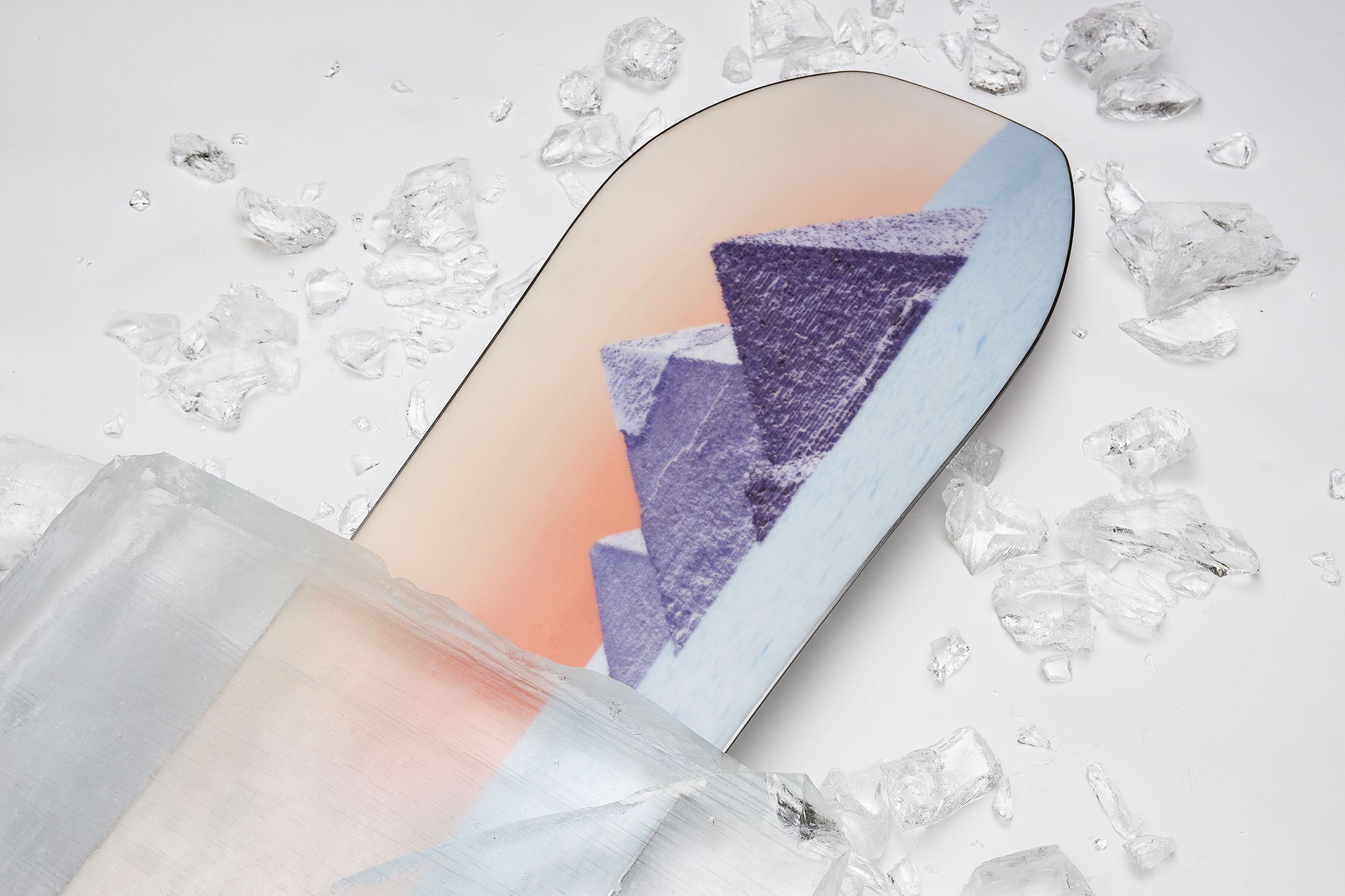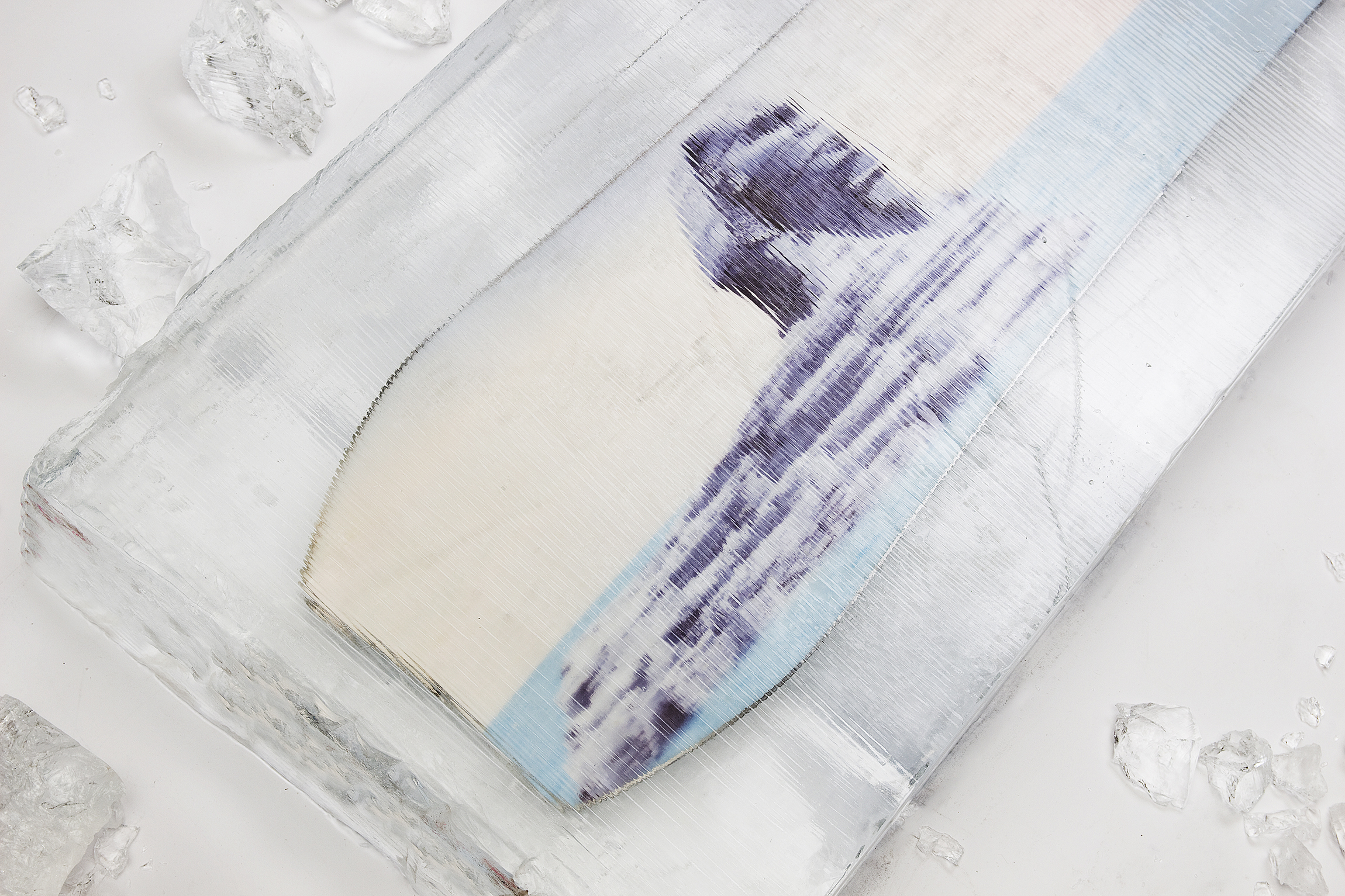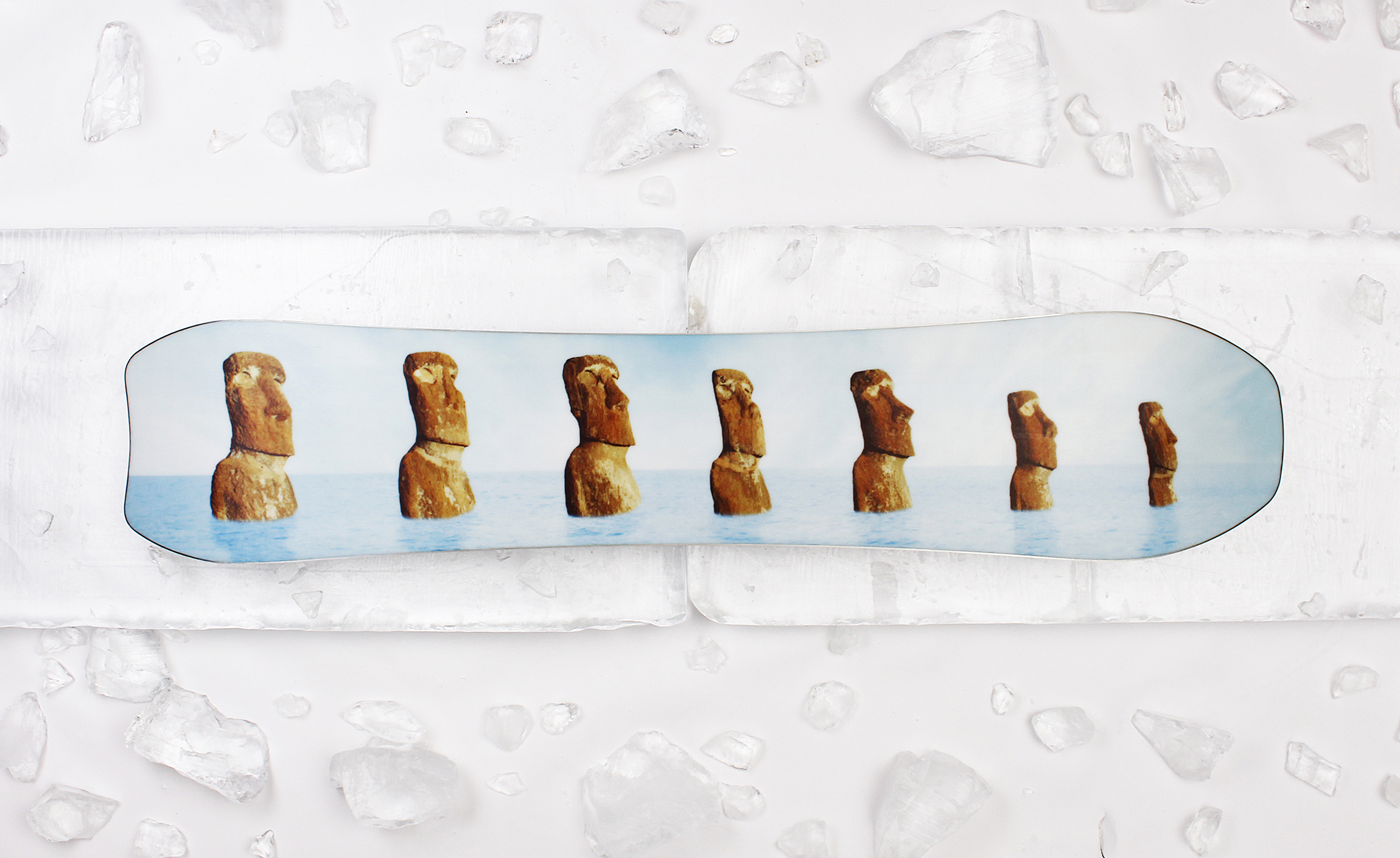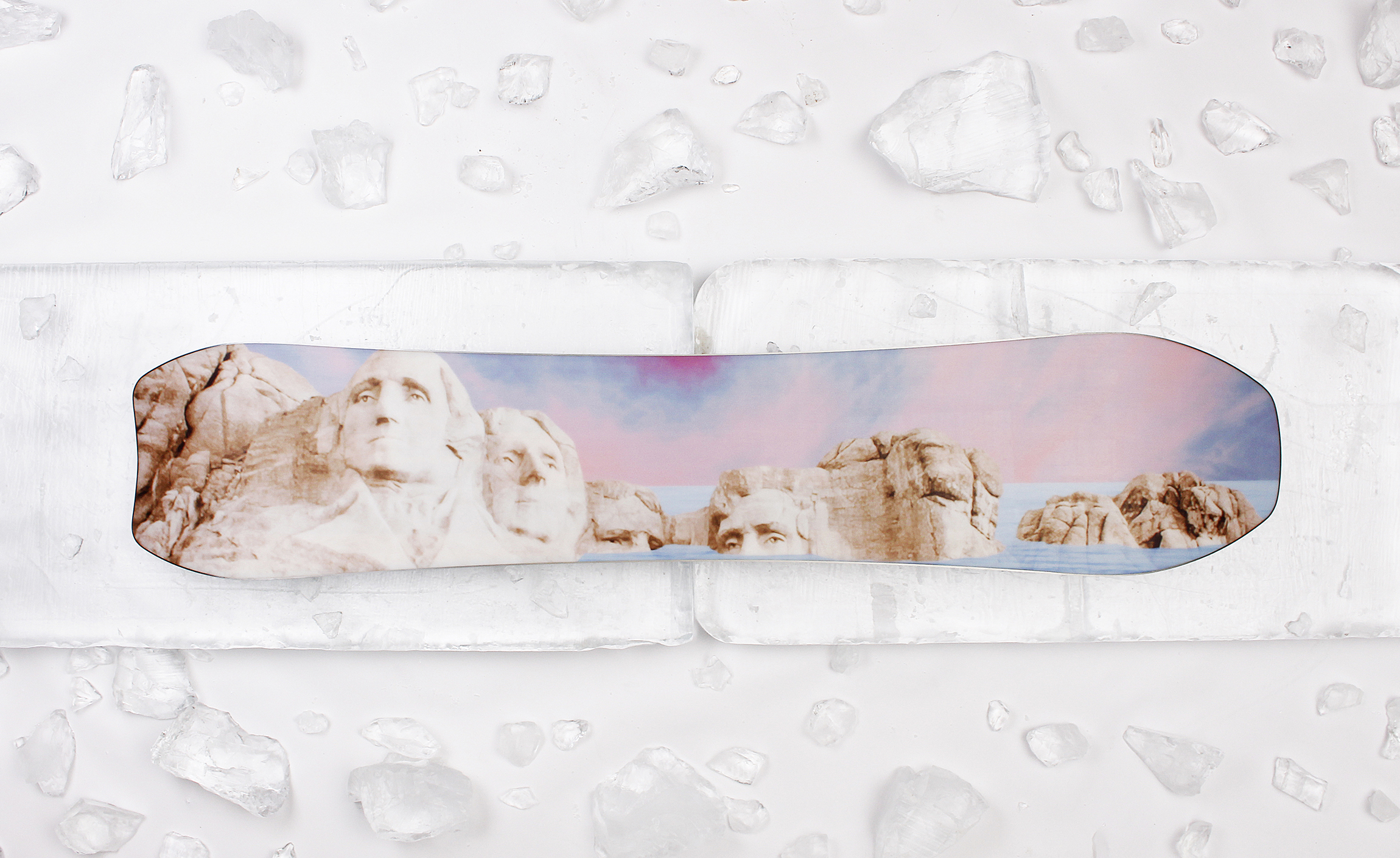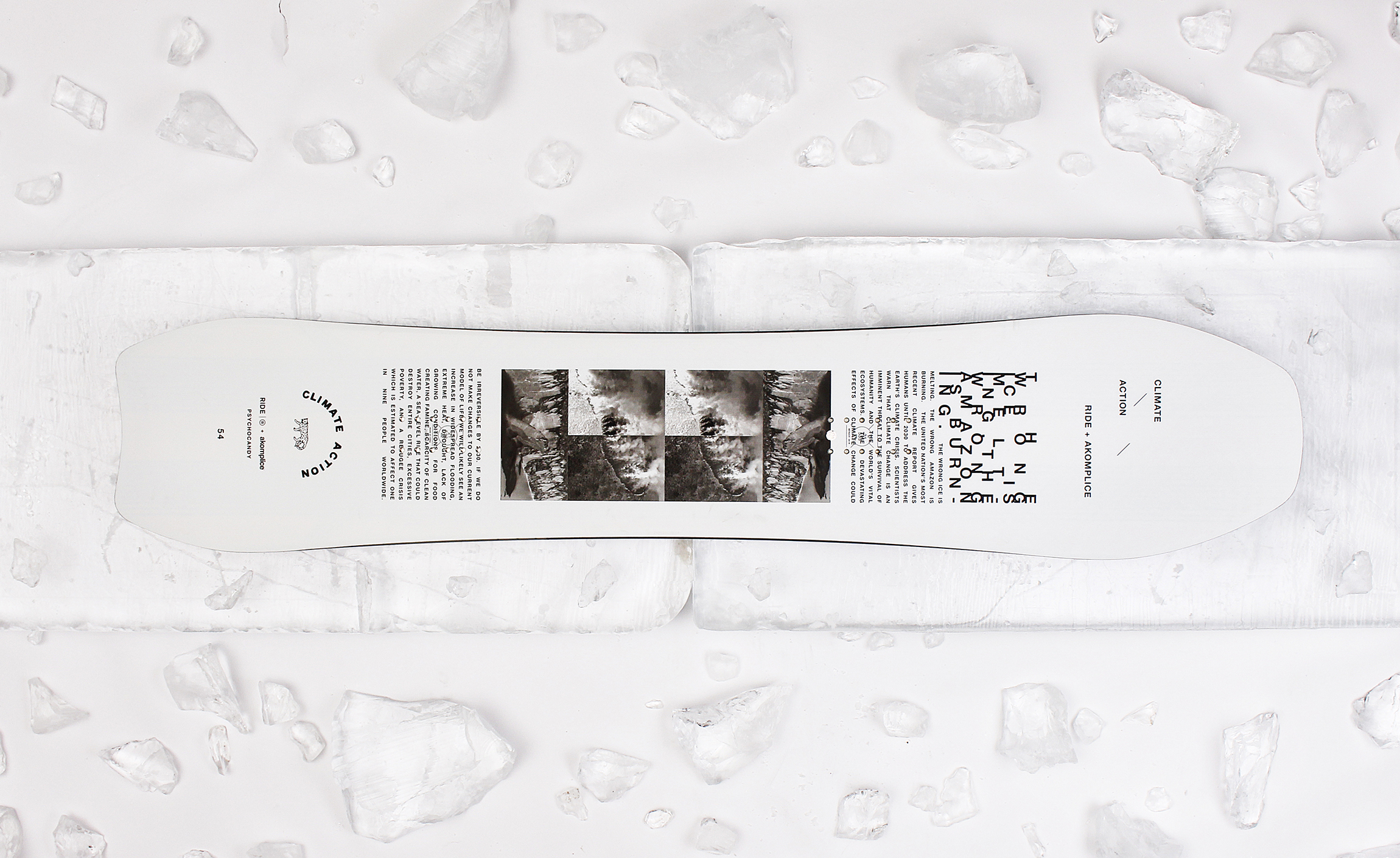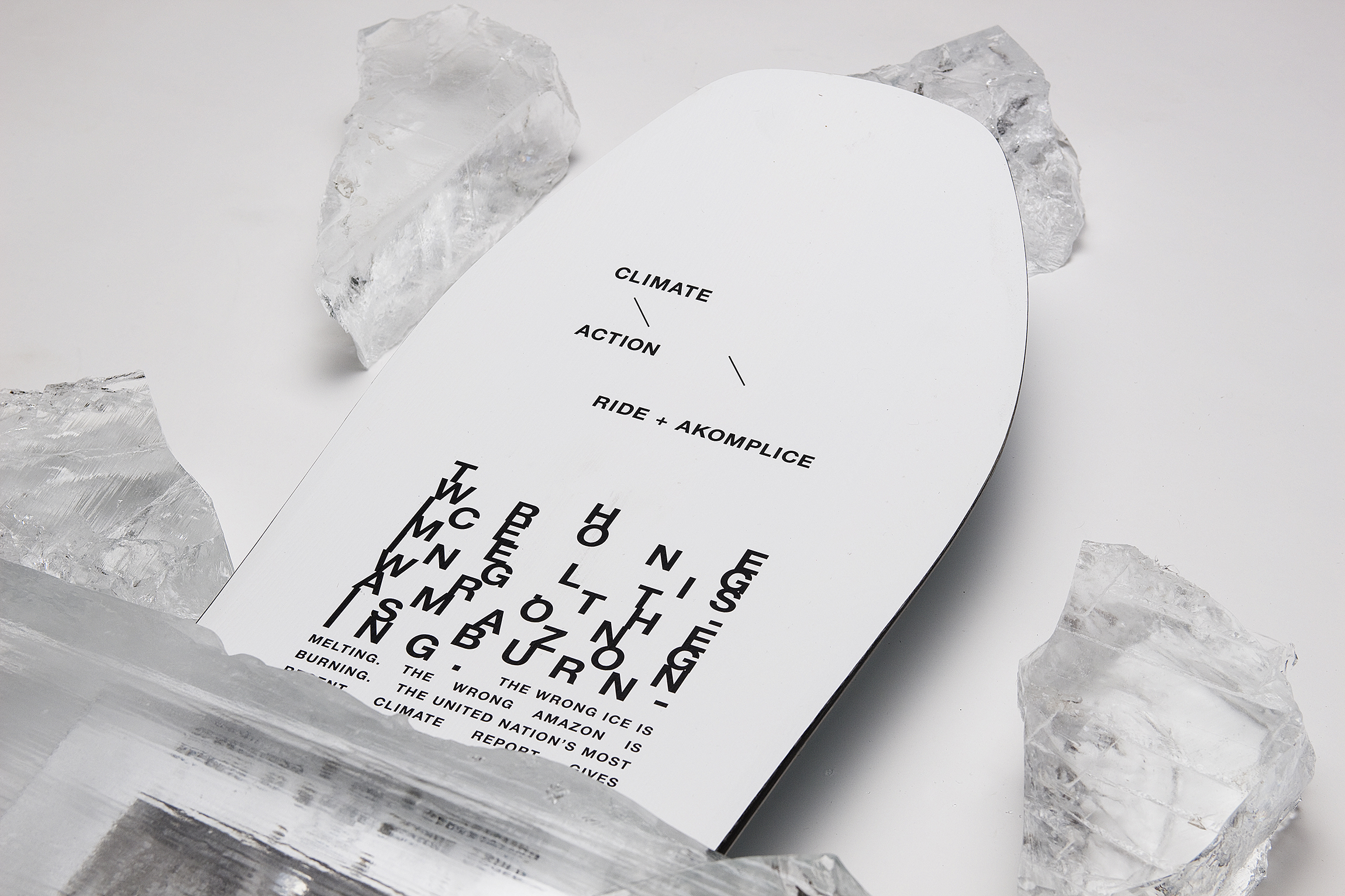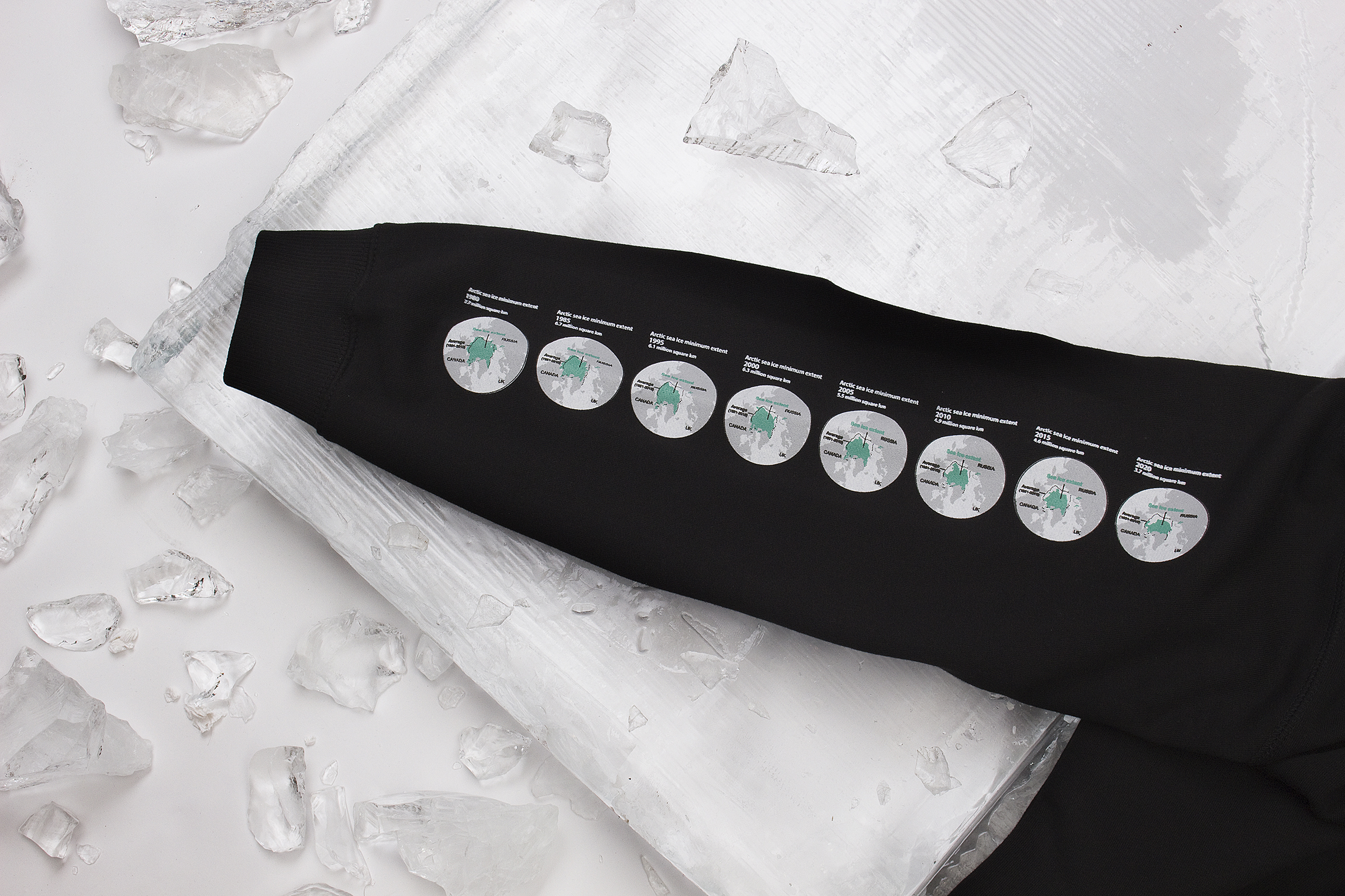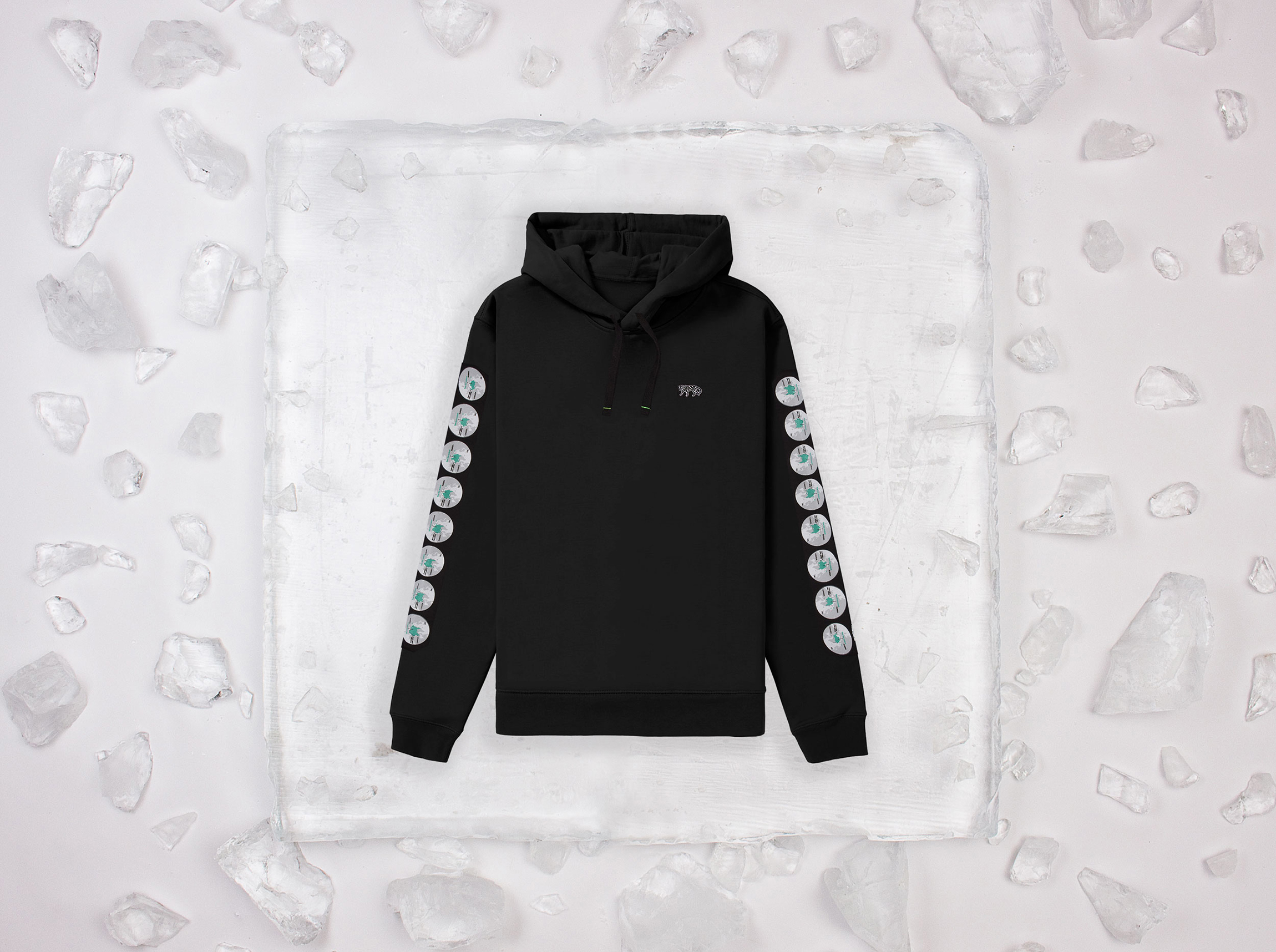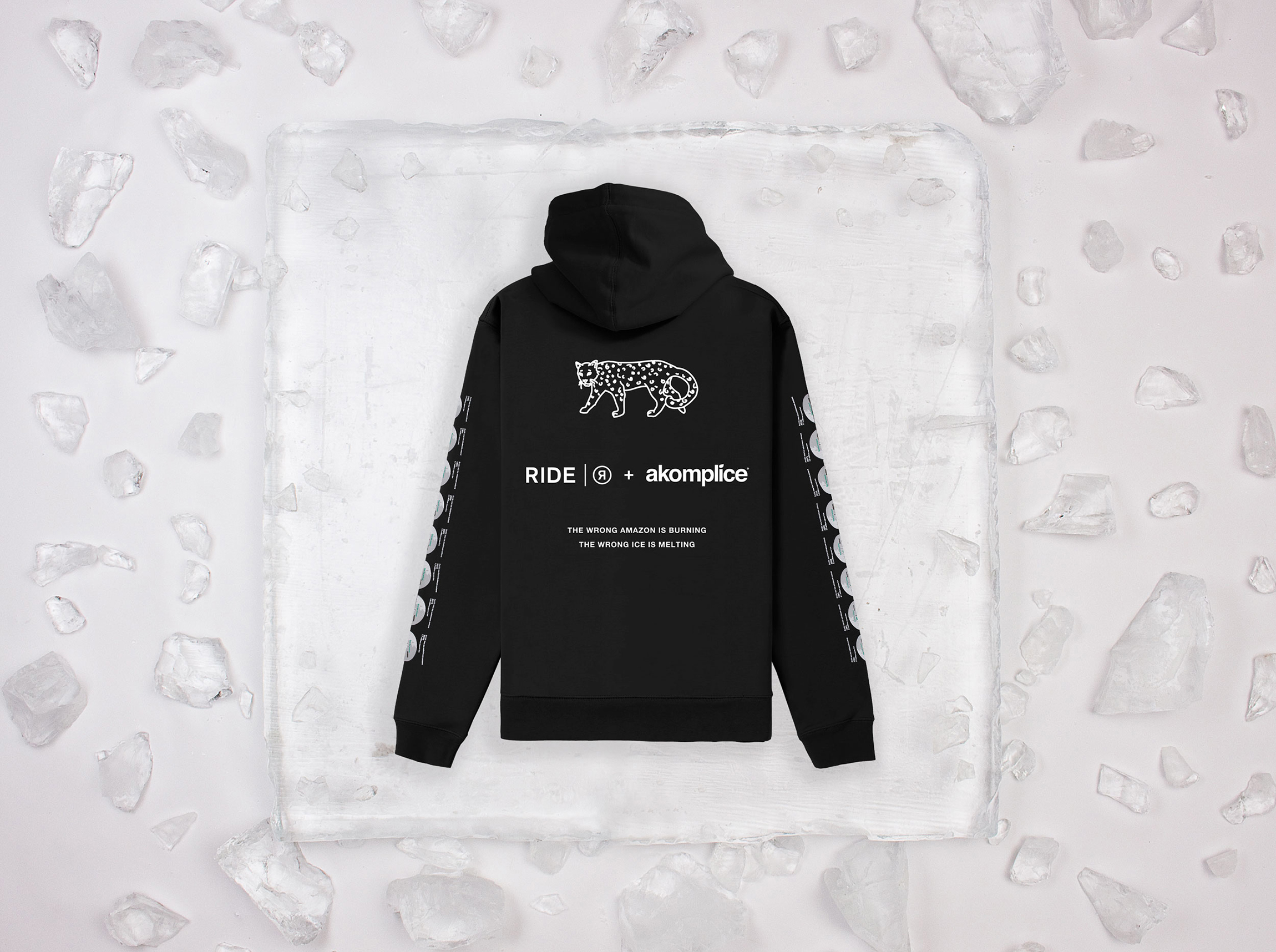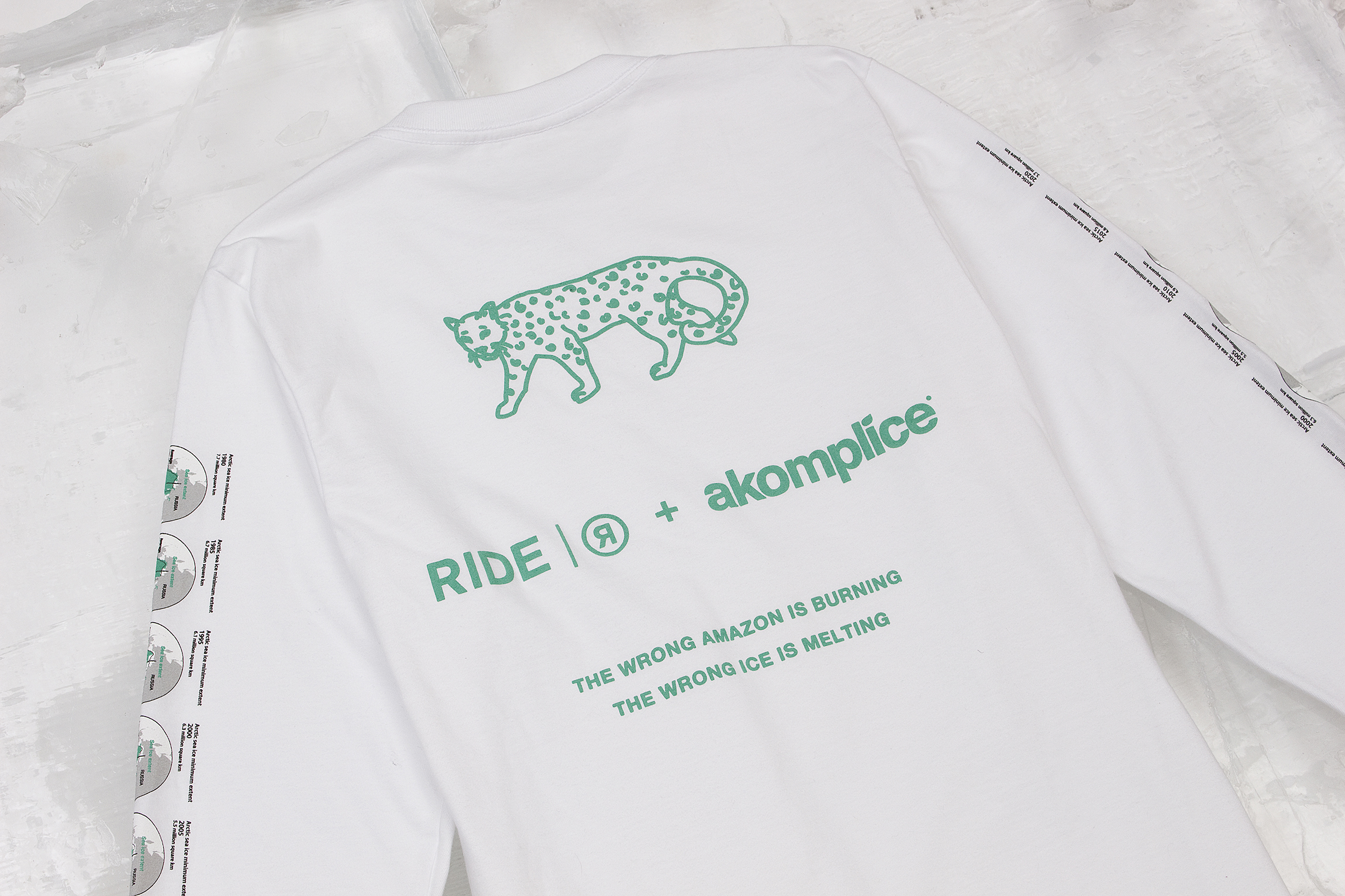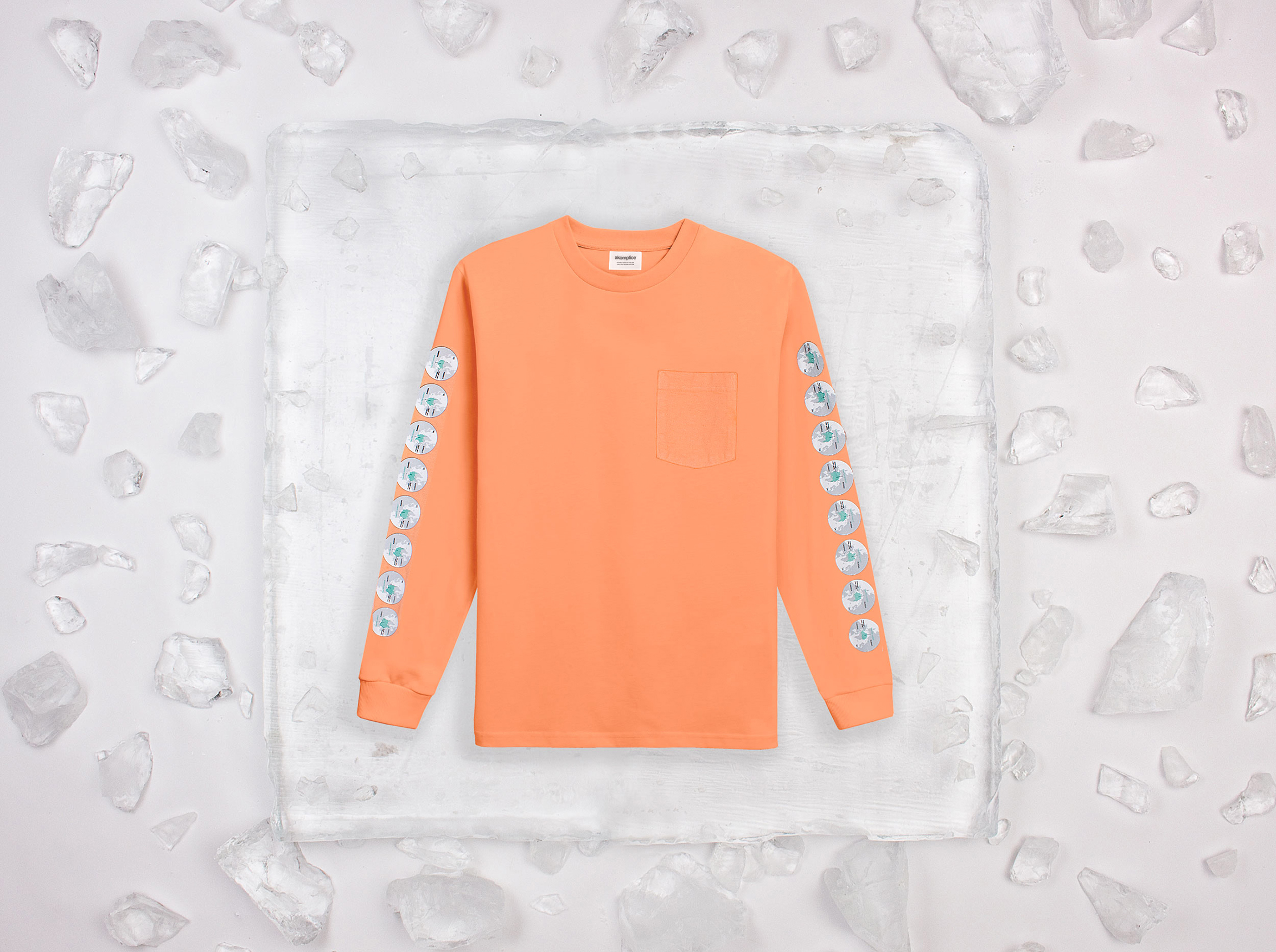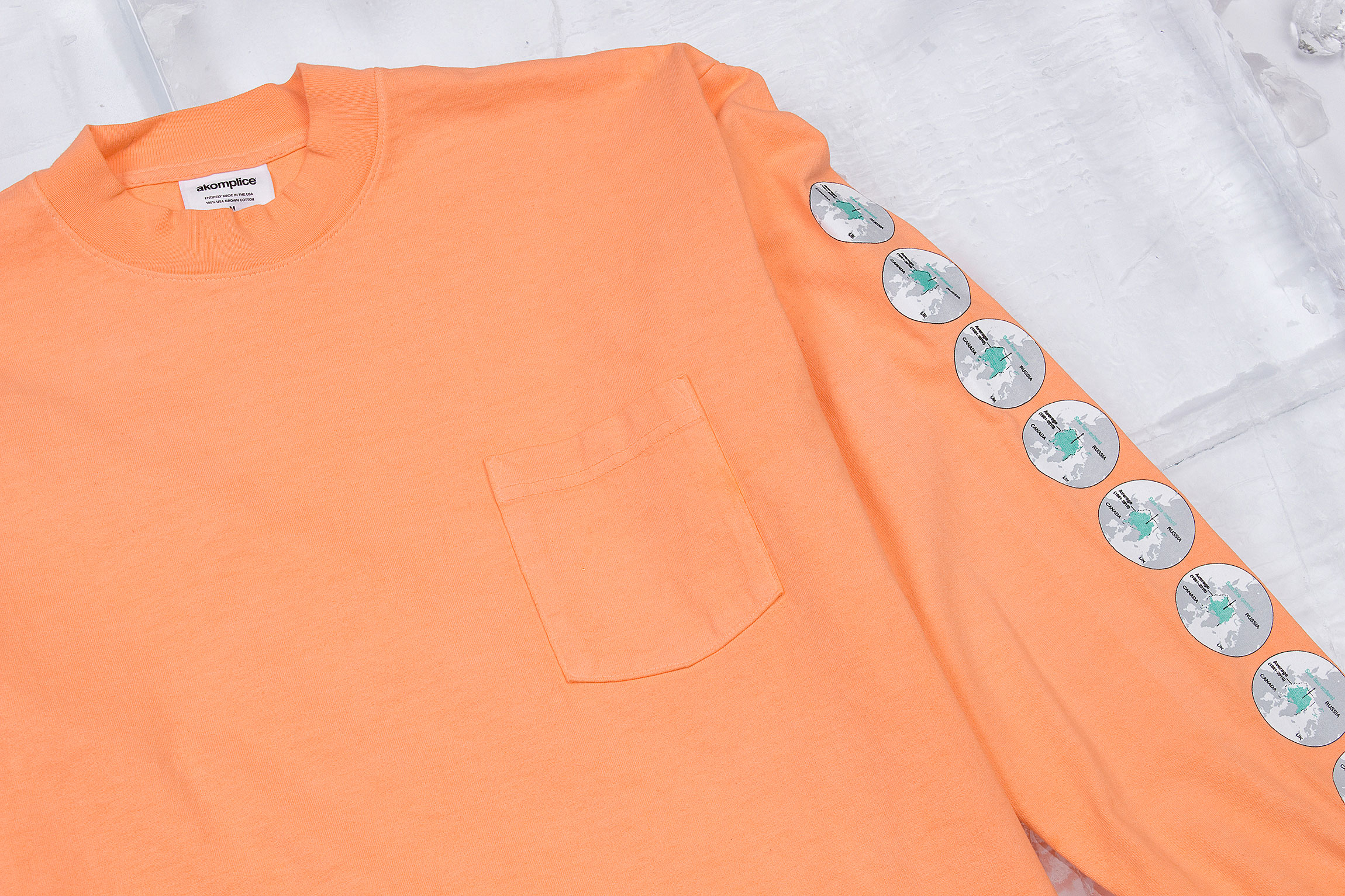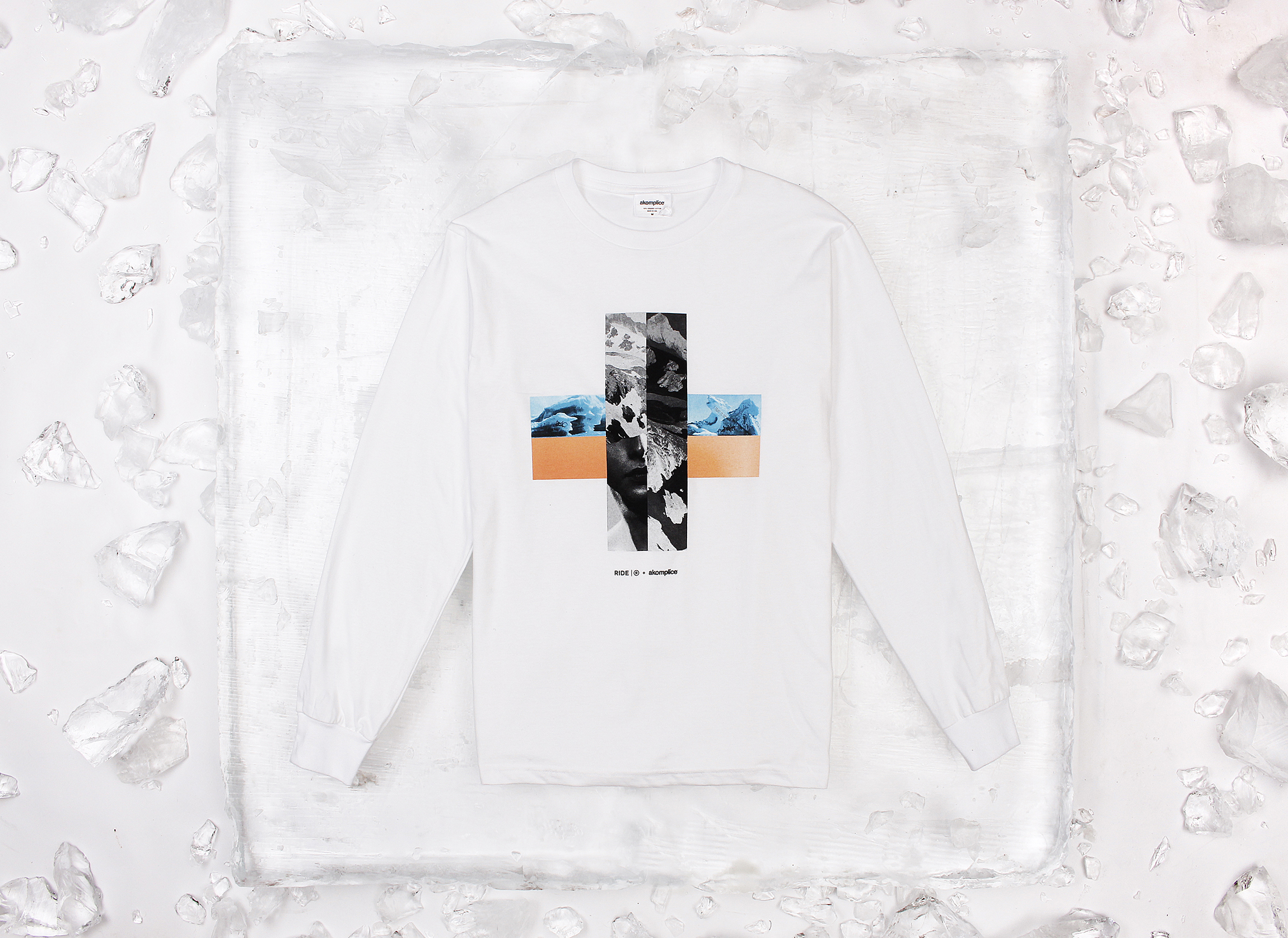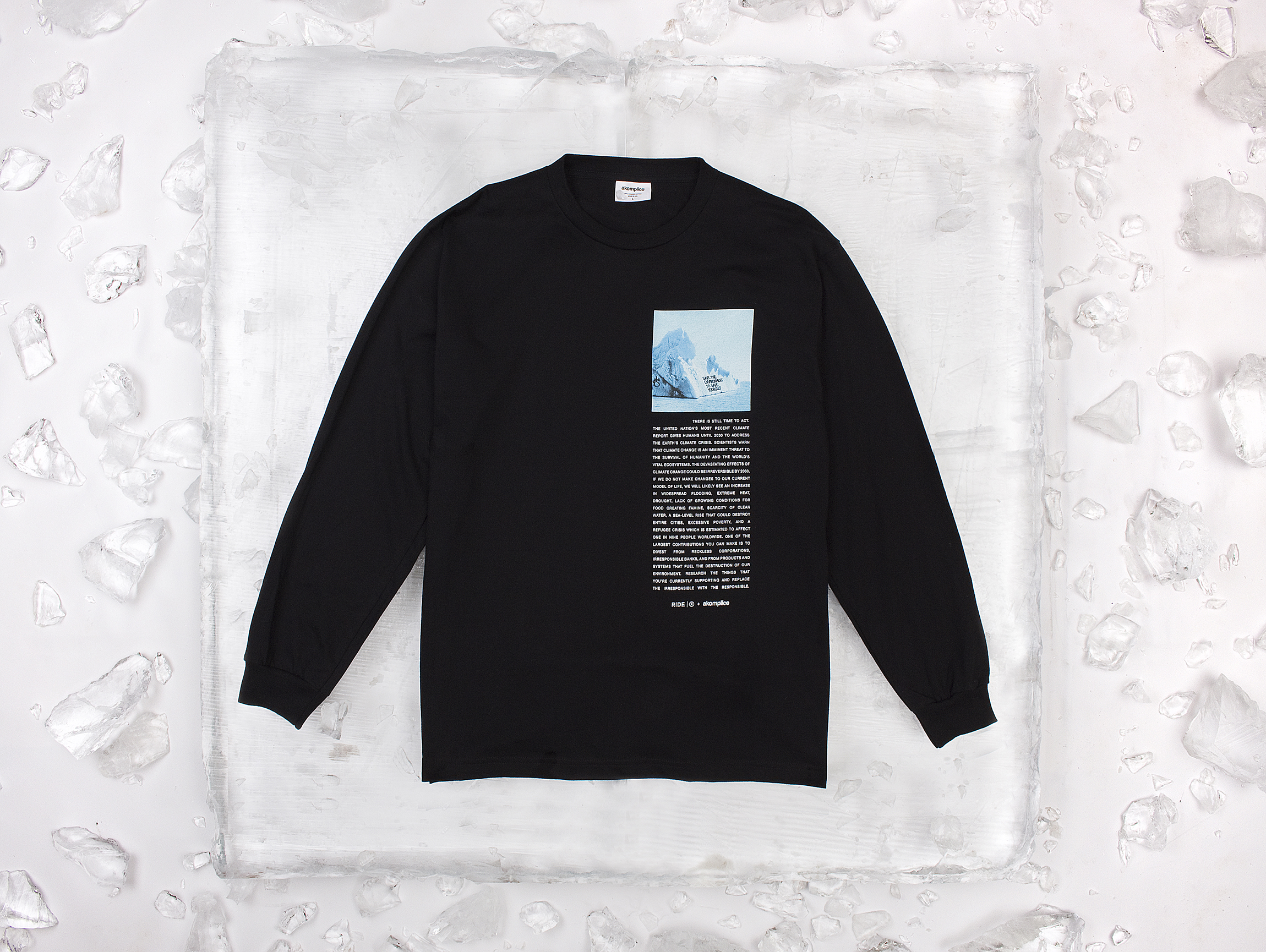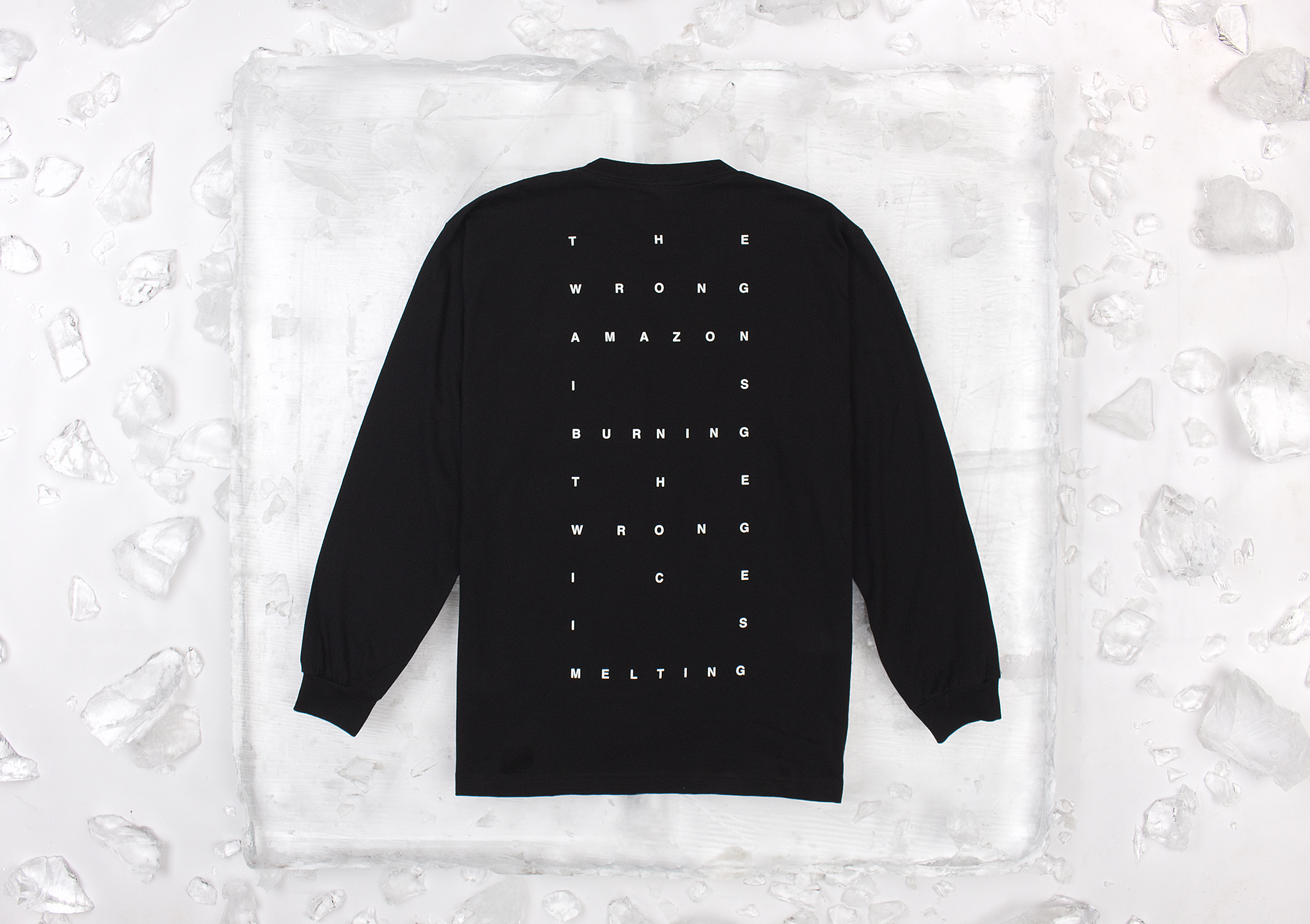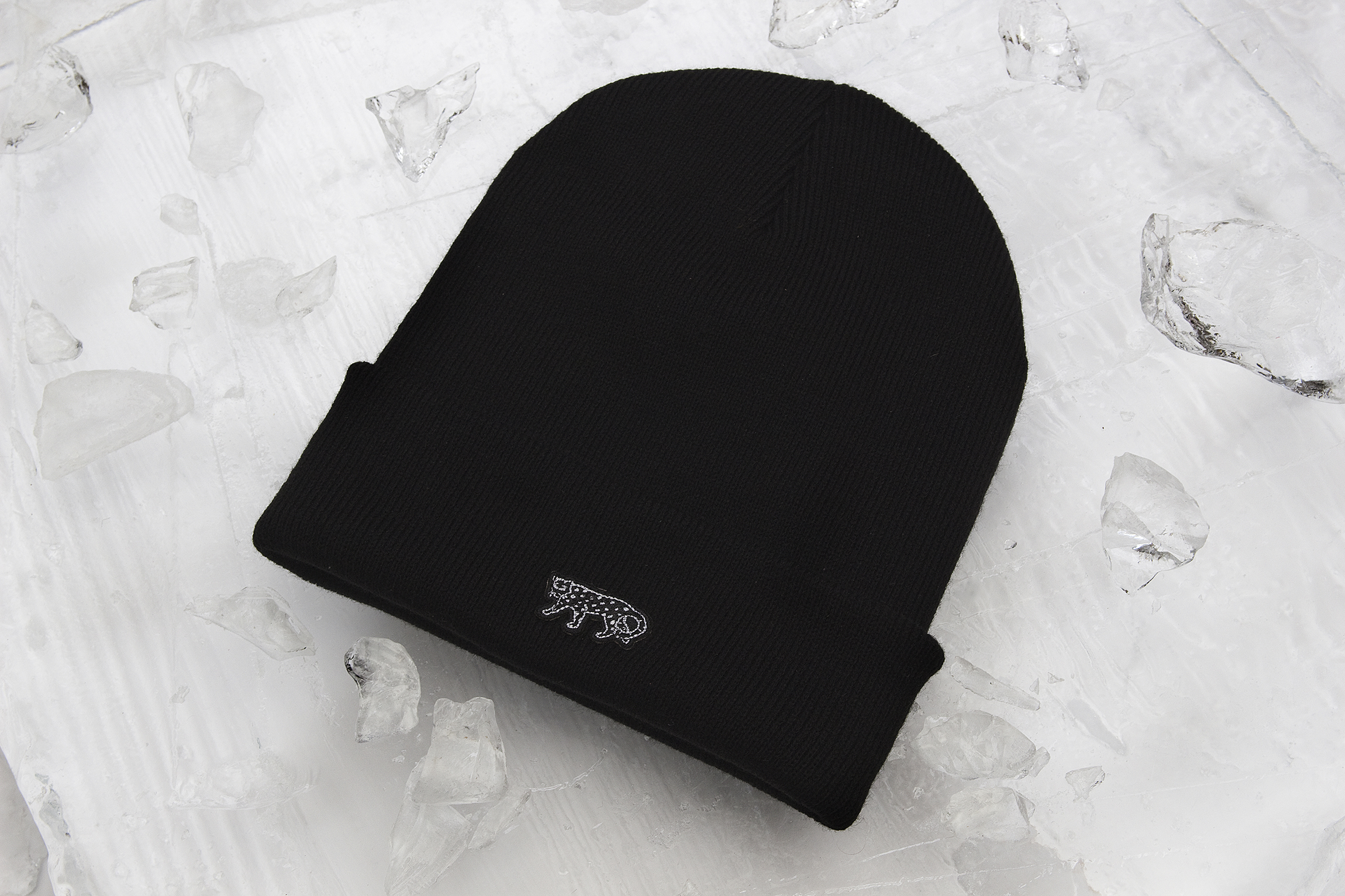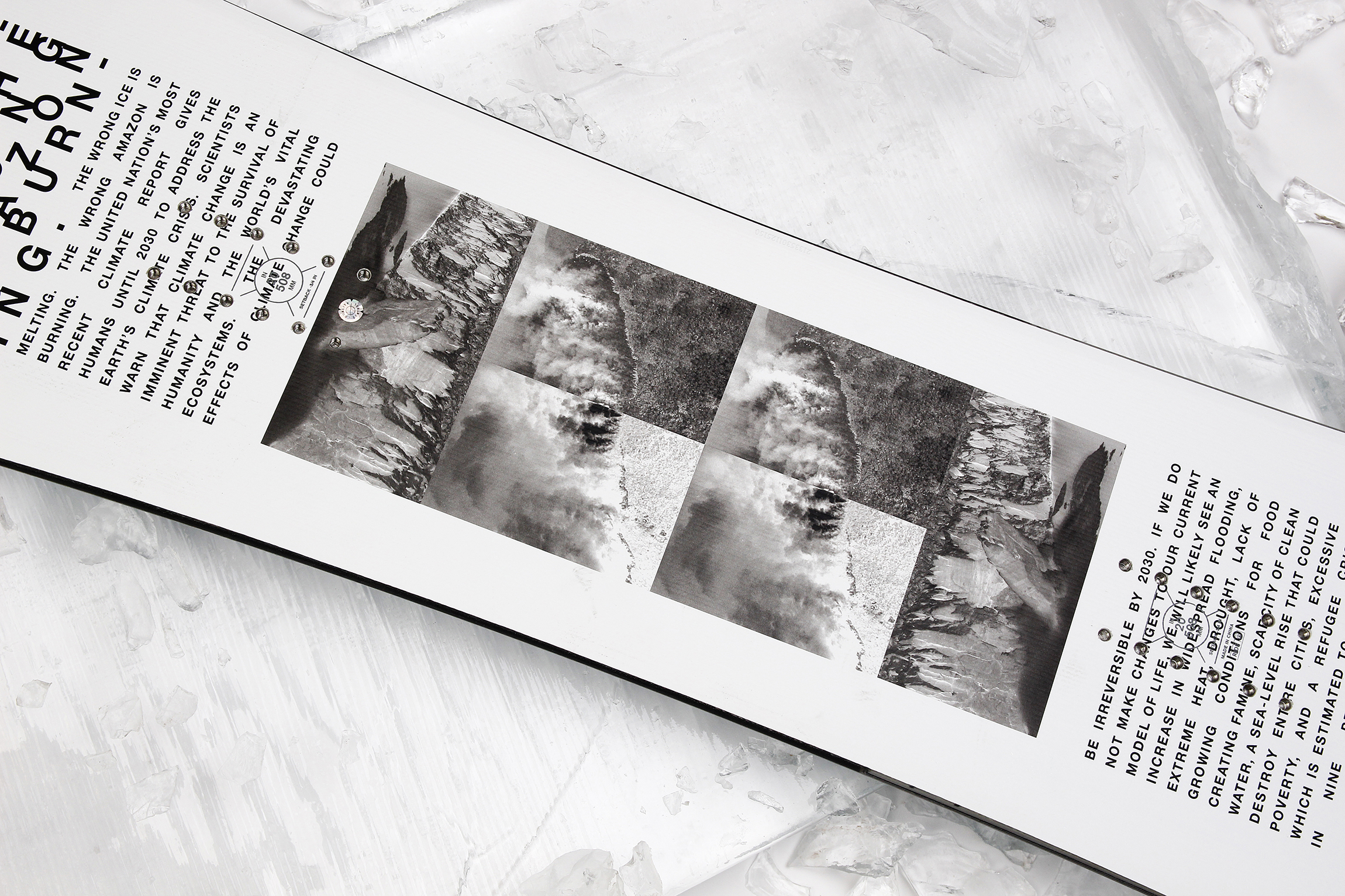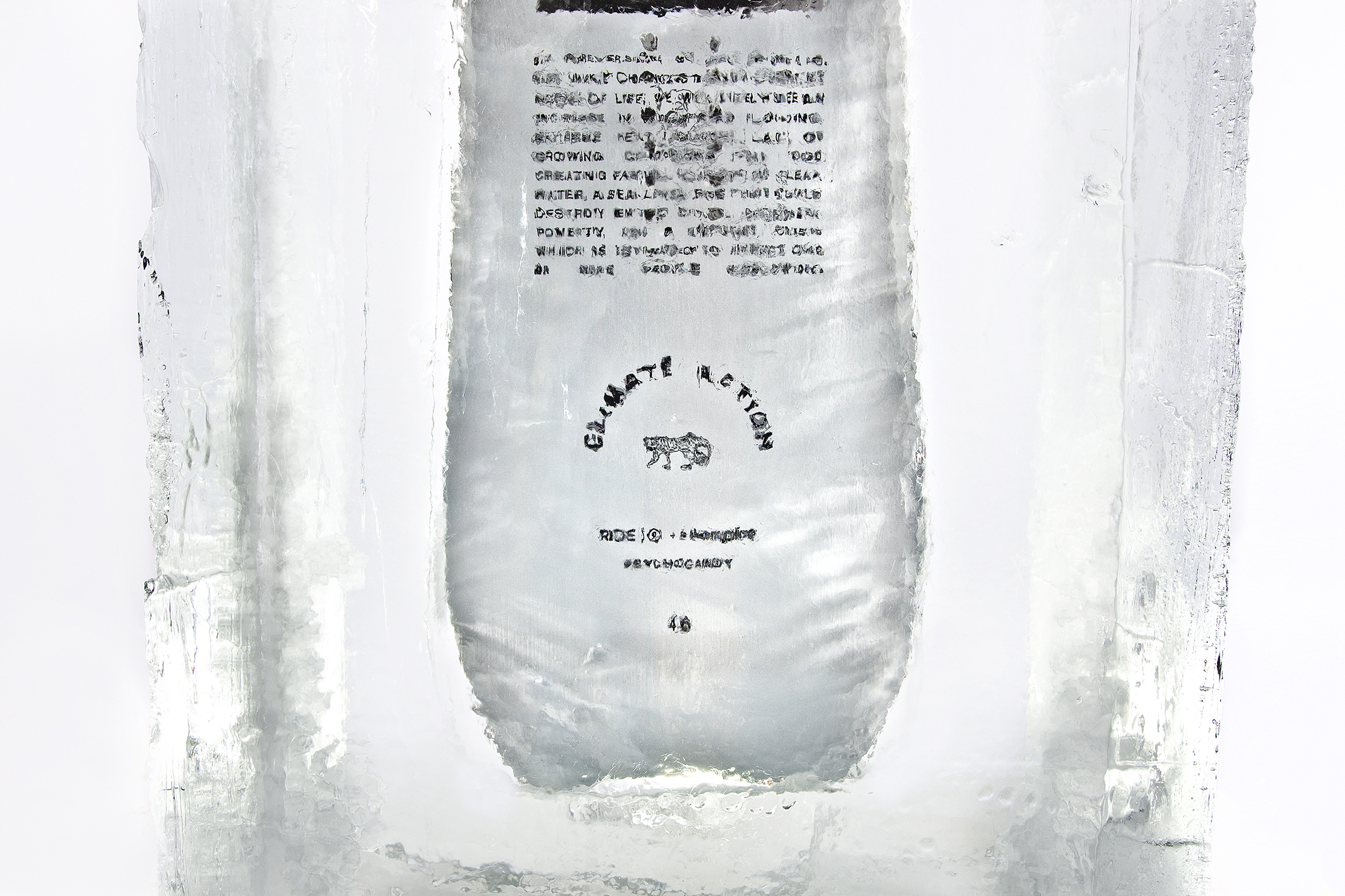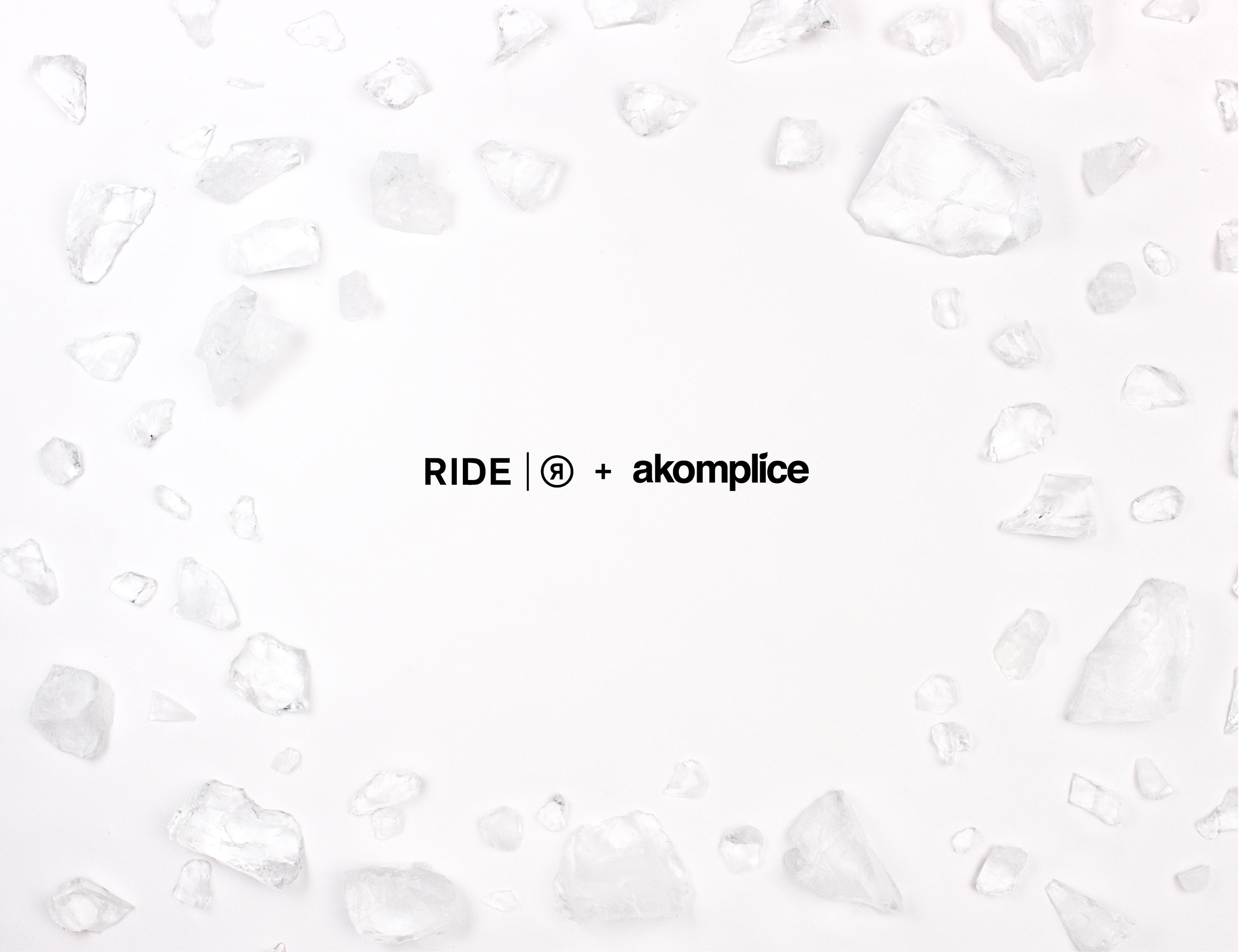 For Immediate Release:
Akomplice + Ride Snowboards – Save Ice
Globally renowned snowboard brand Ride comes together with local clothing brand Akomplice for a climate change inspired snowboard and apparel collection. A release party to celebrate the launch of the collaboration will take place at Radio Boardshop, a longtime retailer of both brands. The event will also mark the unveiling of an ice sculpture dreamed up by Akomplice and created by local sculptor Thomas Barlow. The art piece depicts the collaboration snowboard half-encased in a clear block of ice; it serves as a metaphor for seeing the climate crisis clearly, but time to act melting away. To further make the collaborators' point, the sculpture will be left to melt outside of Radio Boardshop in Aspen, CO. Adorned on top of the board is a message that states the collection's purpose succinctly:
THERE IS STILL TIME TO ACT. THE UNITED NATION'S MOST RECENT CLIMATE REPORT GIVES HUMANS UNTIL 2030 TO ADDRESS THE EARTH'S CLIMATE CRISIS. SCIENTISTS WARN THAT CLIMATE CHANGE IS AN IMMINENT THREAT TO THE SURVIVAL OF HUMANITY AND THE WORLD'S VITAL ECOSYSTEMS.
Akomplice continues to use its voice to issue the rallying cry of the global climate crisis. The graphics featured on the boards paint a stark picture of the world's monuments besieged by water from glacial melt, superstorms, and rising sea levels. The small range of apparel also features visuals illustrating the climate crisis. In addition to the message, Akomplice and Ride are taking additional action by offsetting the entire carbon impact of the apparel collection through carbon offsets. More than merely pointing out the problem, Akomplice offers the advice on how to take action: buy less, buy items made responsibly (such as organic and recycled cotton) and divest from banks that invest in fossil fuel operations. A portion of proceeds is being donated to the Indigenous tribe of Colombia, the Arhuacos, who are climate custodians.
The collection is available now on the Ride and Akomplice webstores, as well as in select global retailers. 
Photos By Blake Peterson
@ridesnowboards
@akomplice
@radioboardshop
@thomasbarlowsculpture