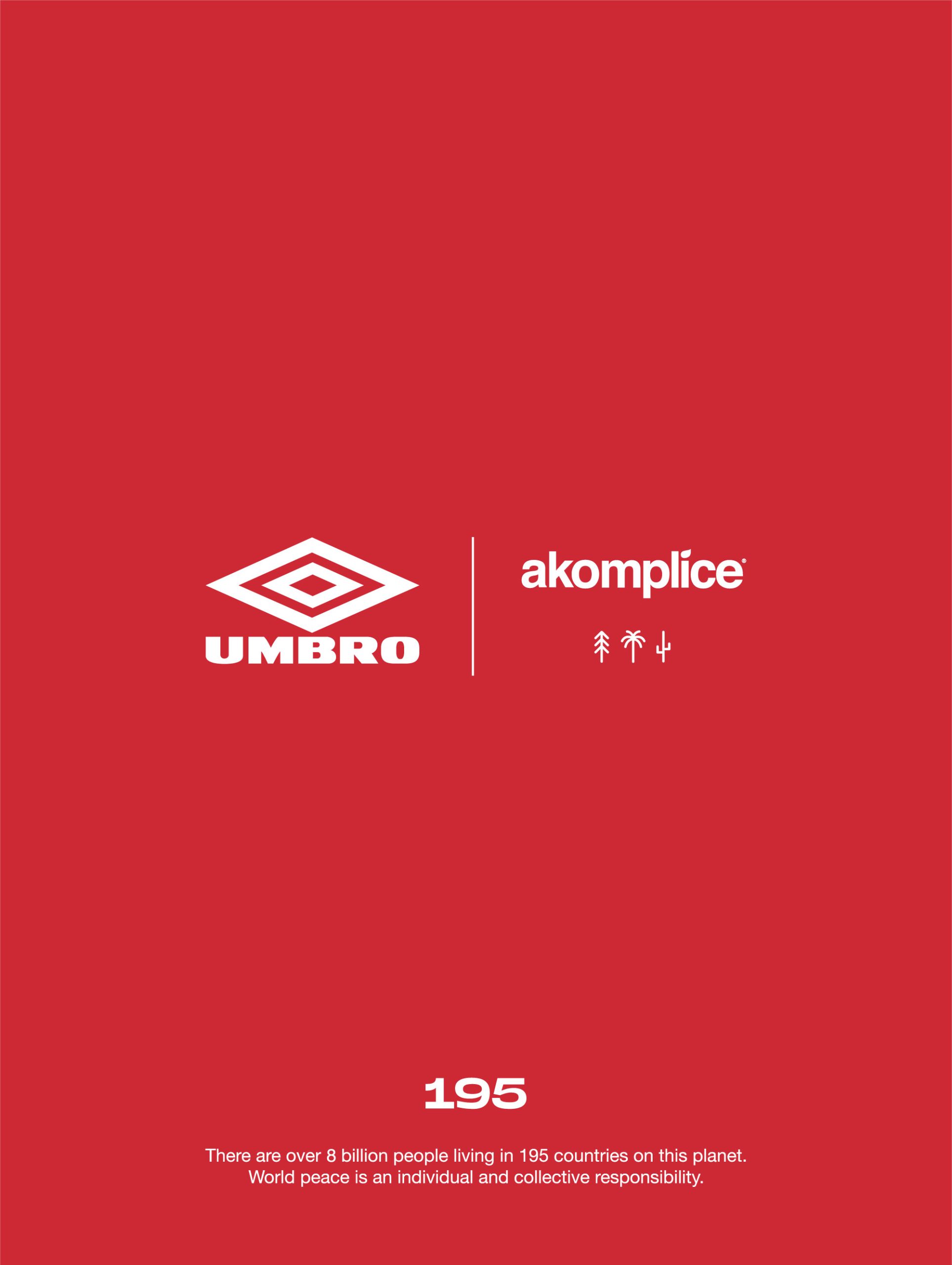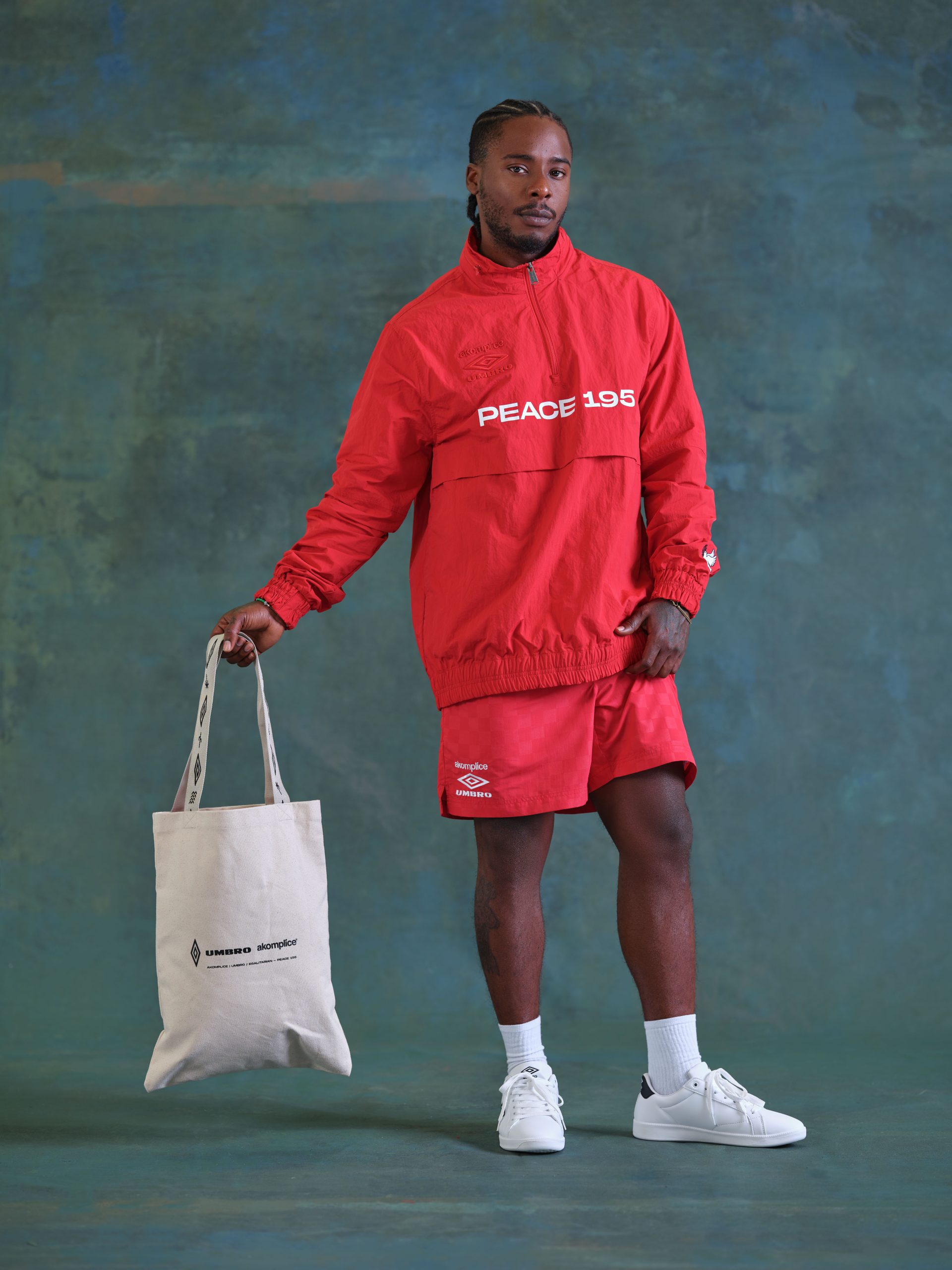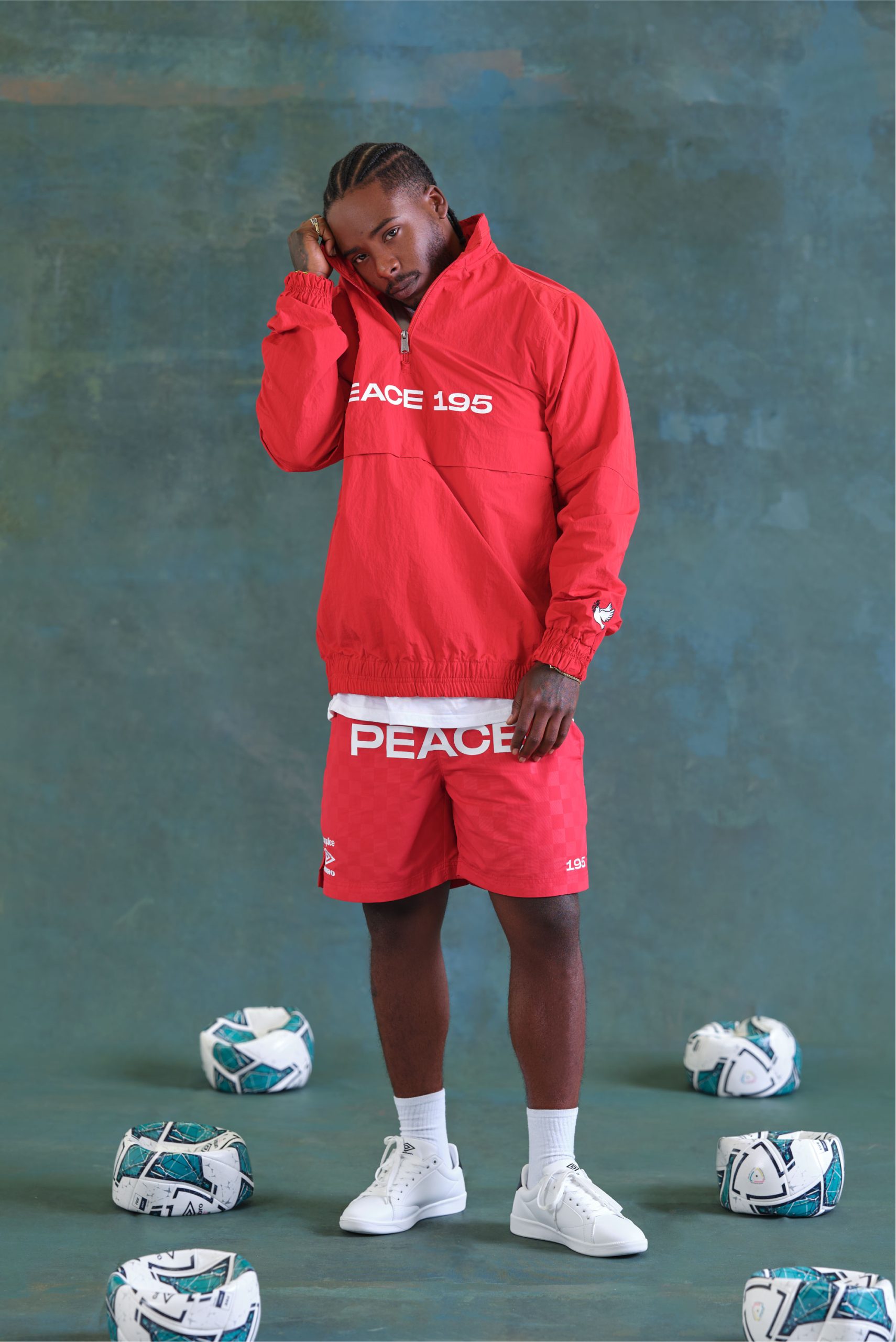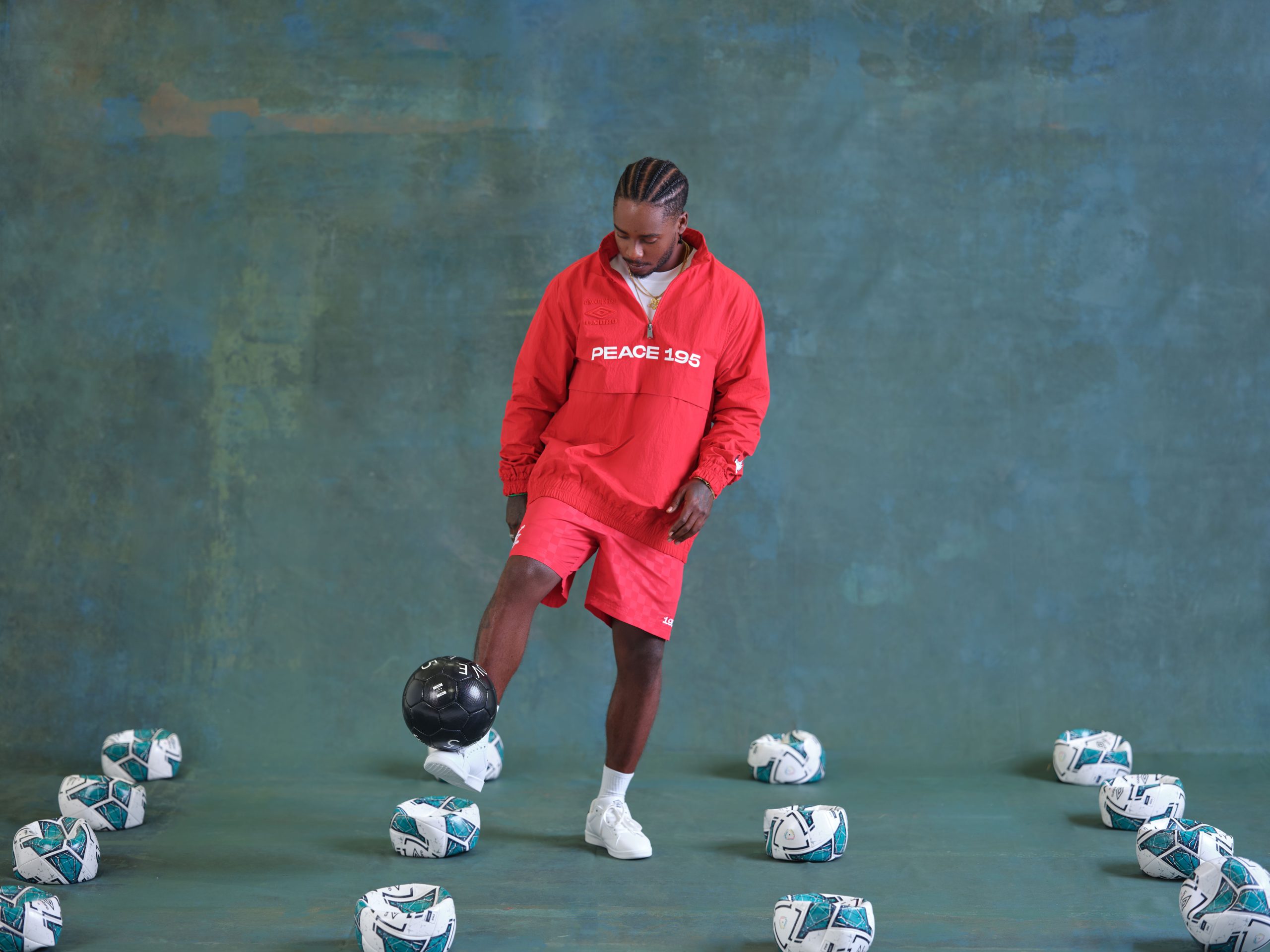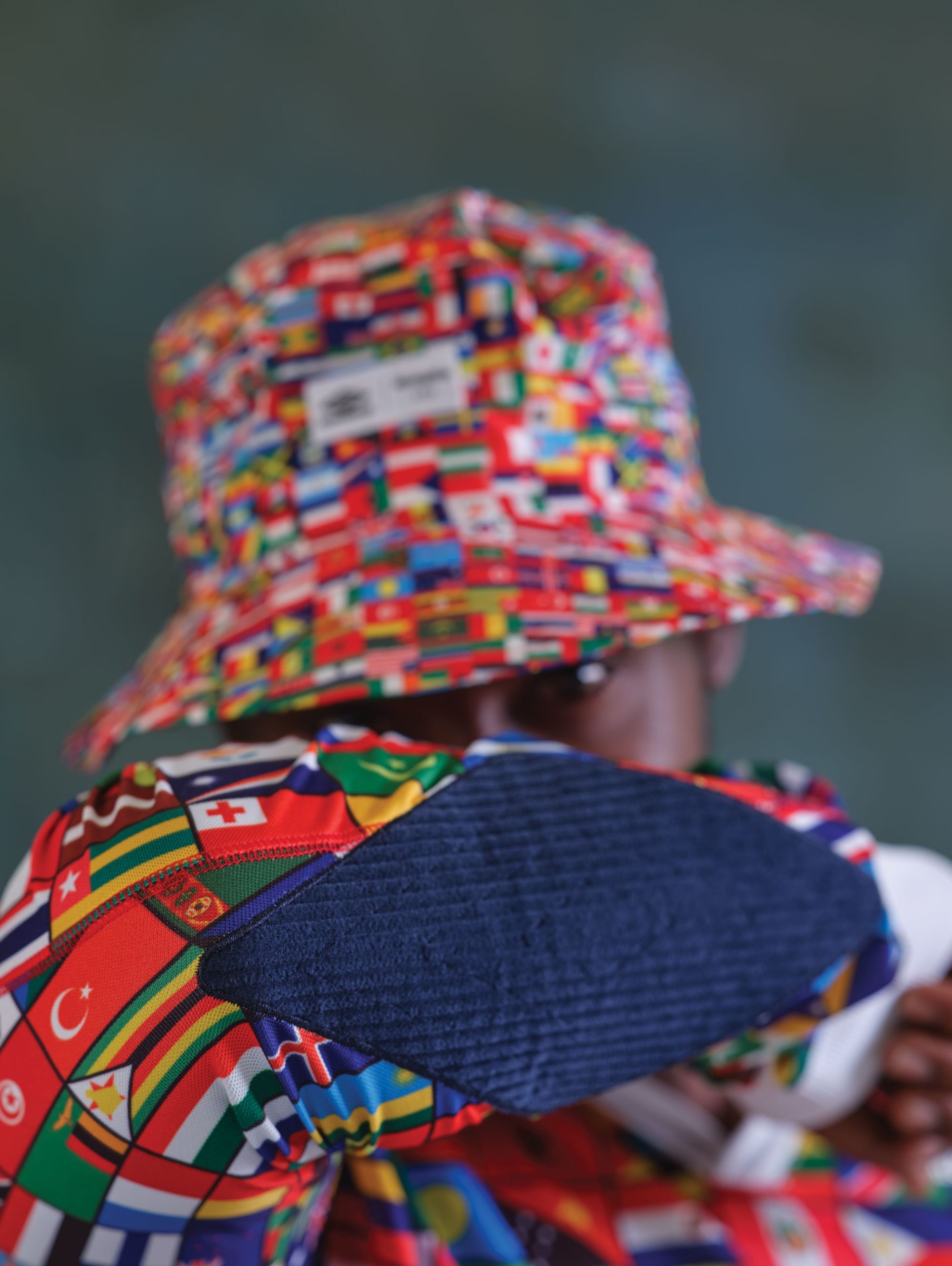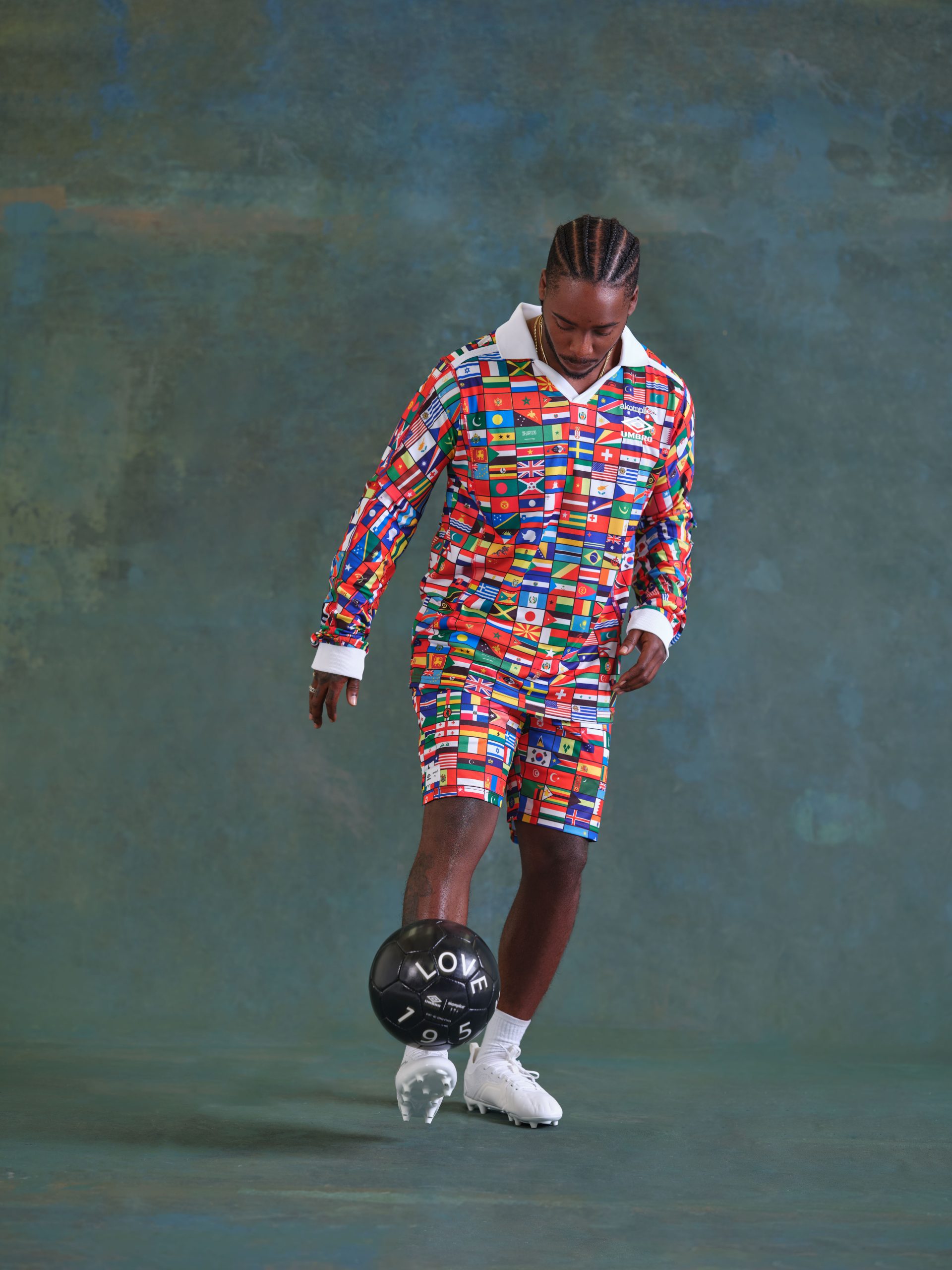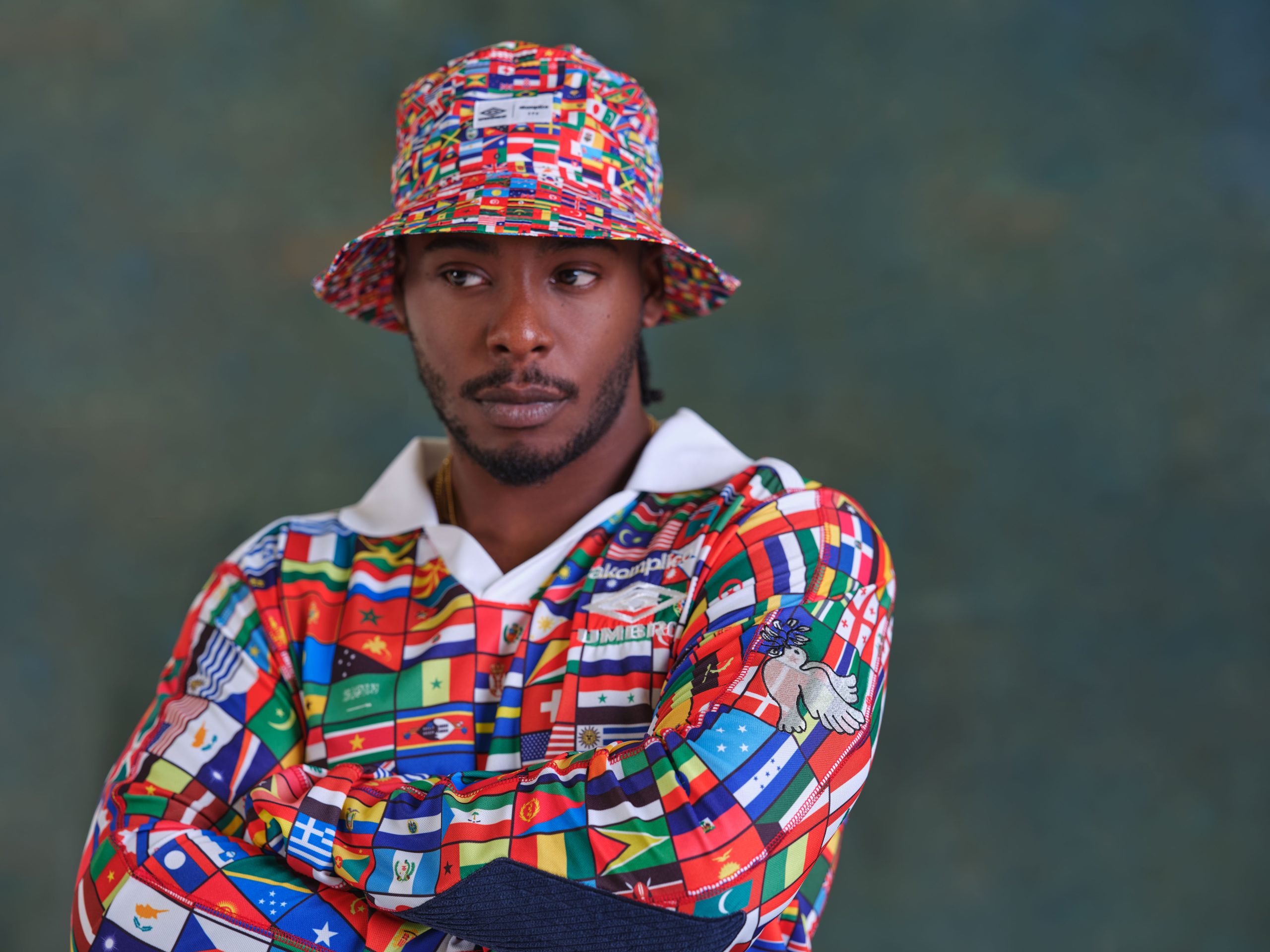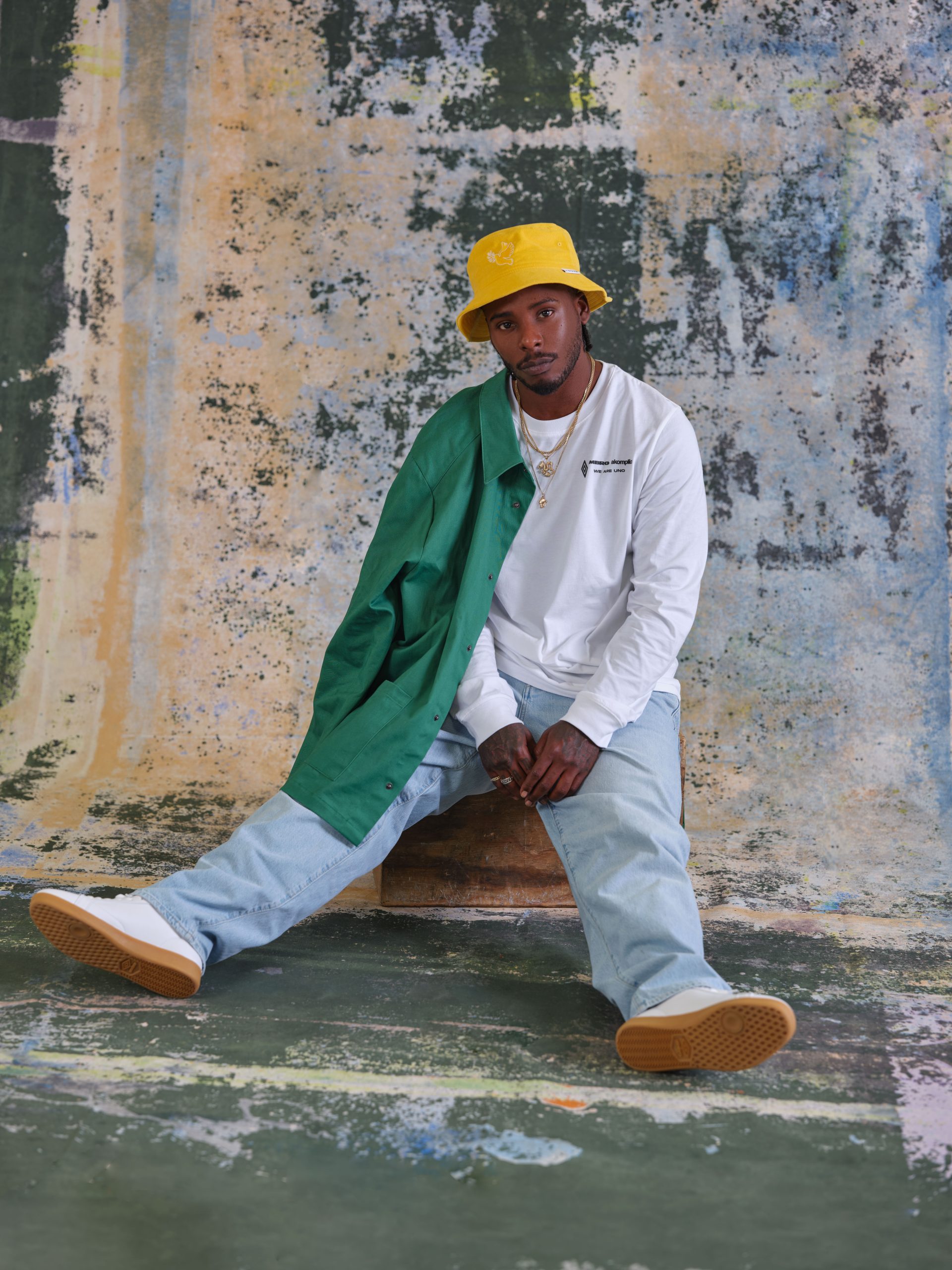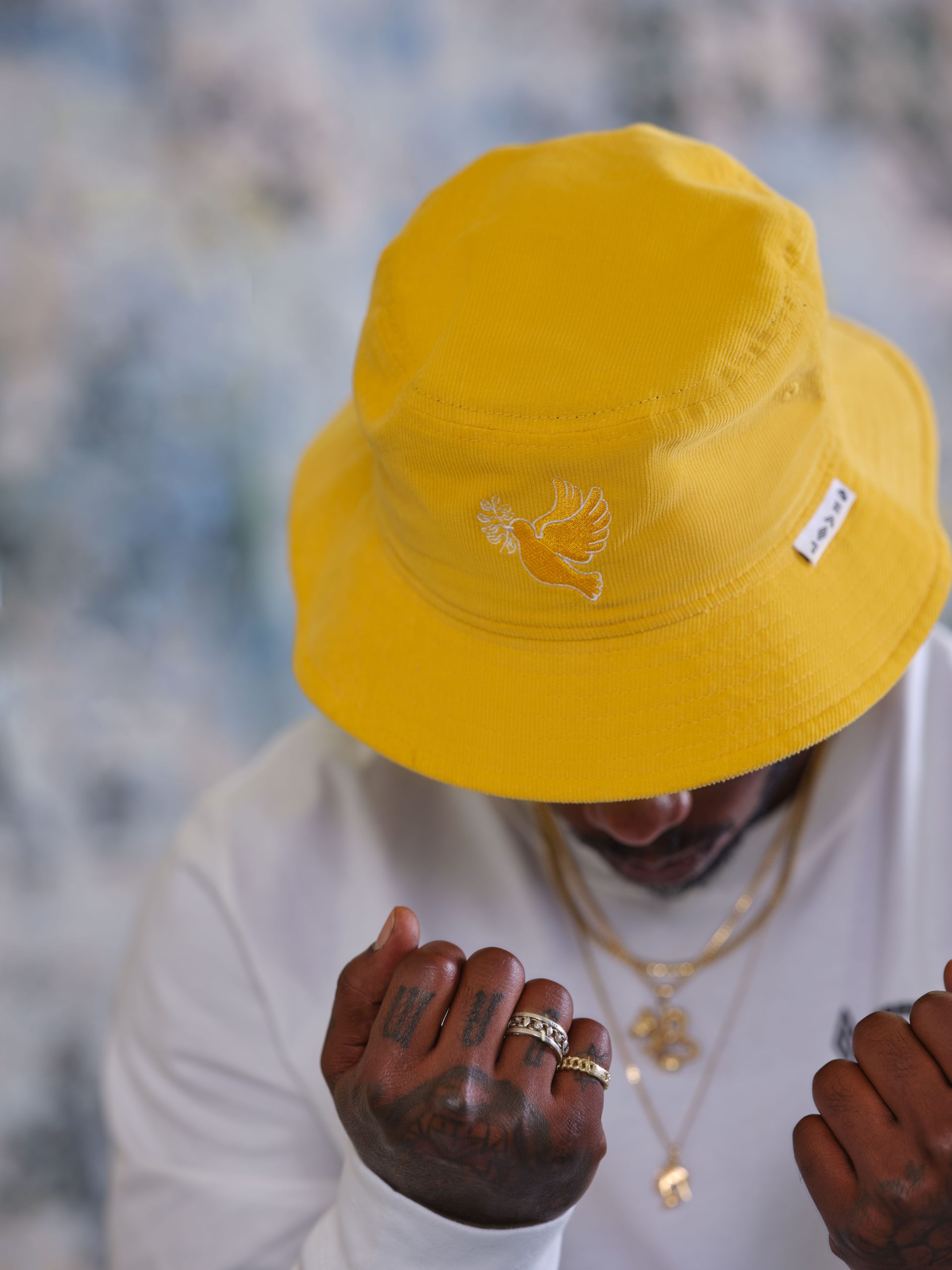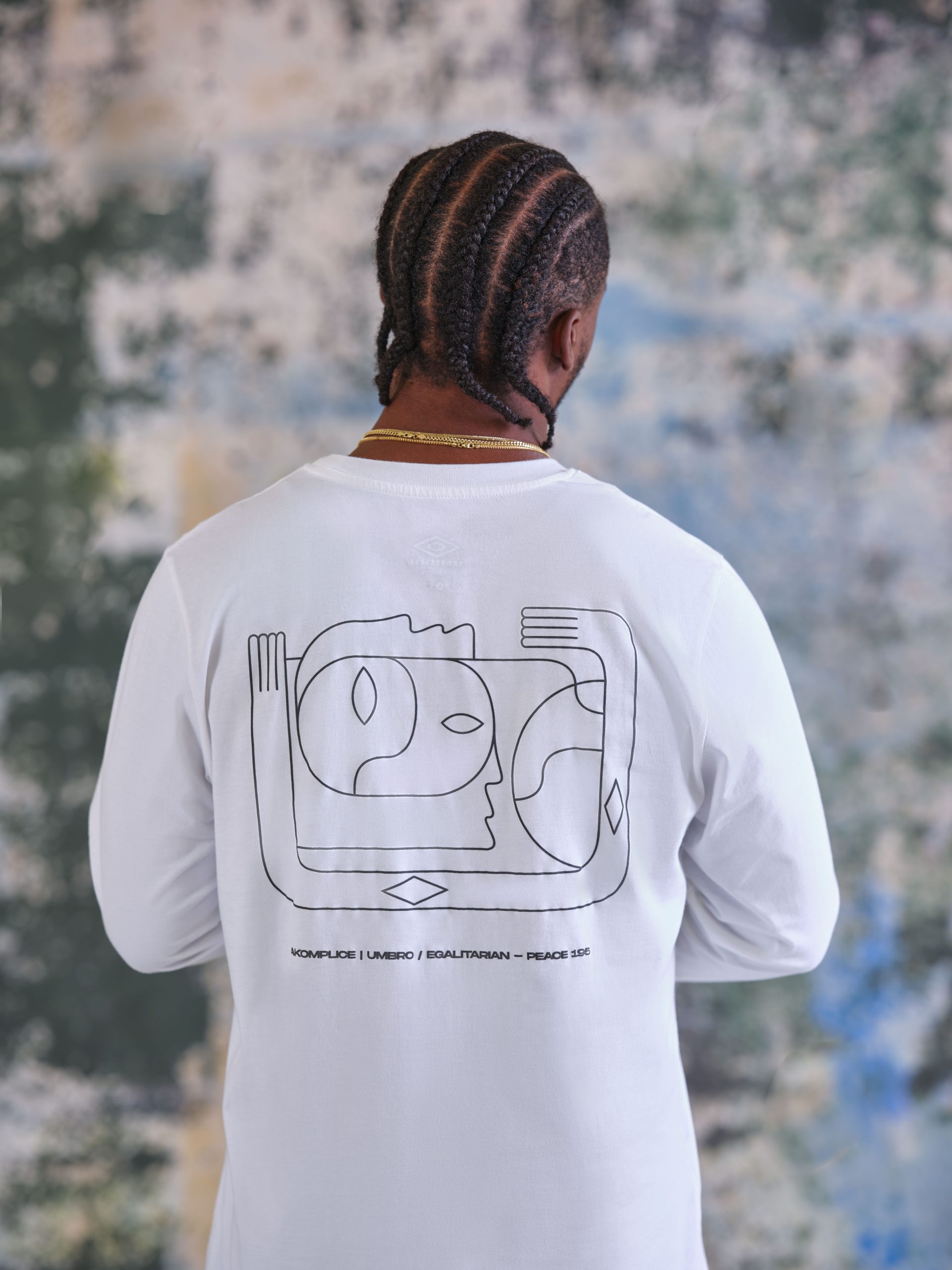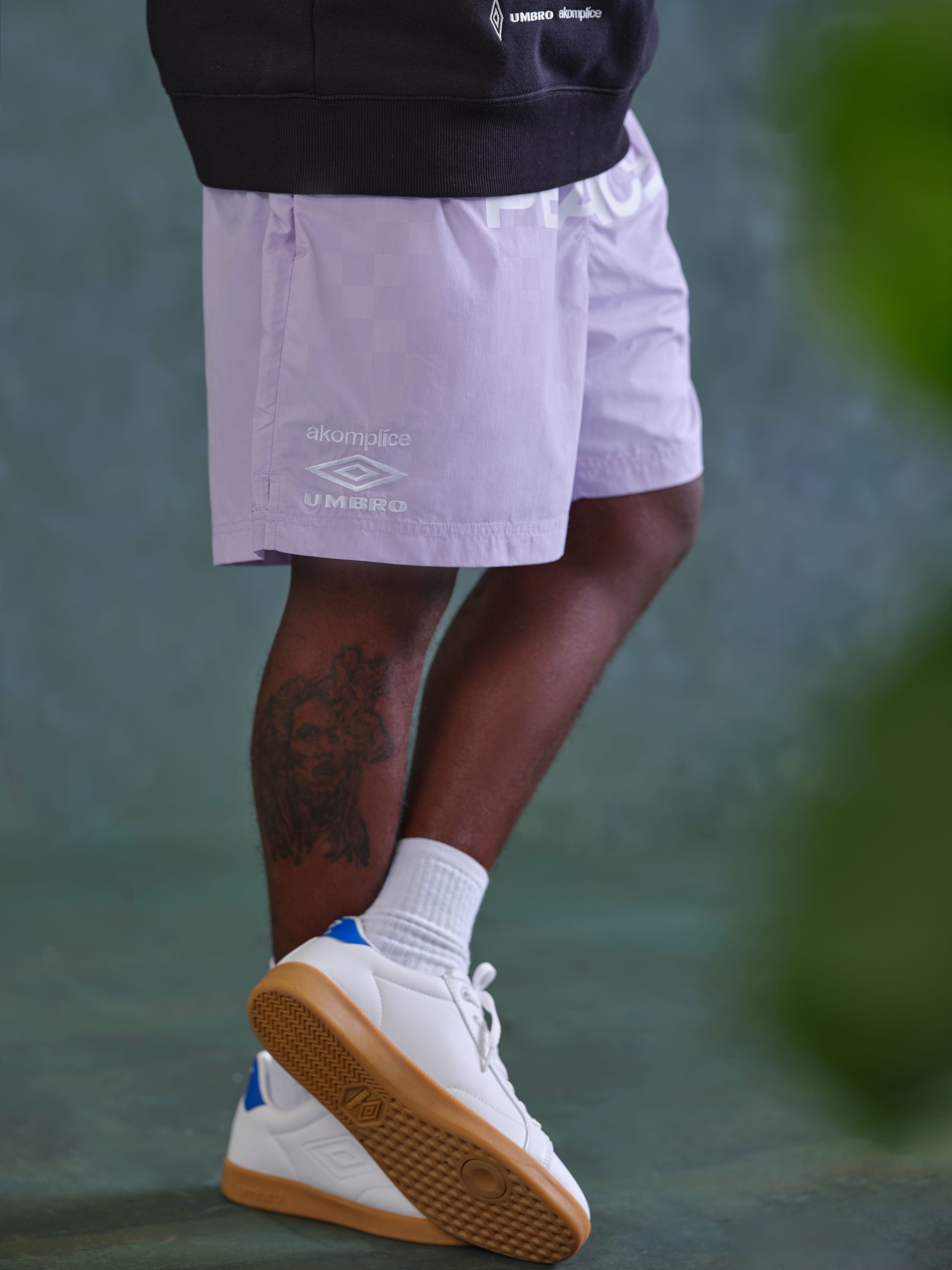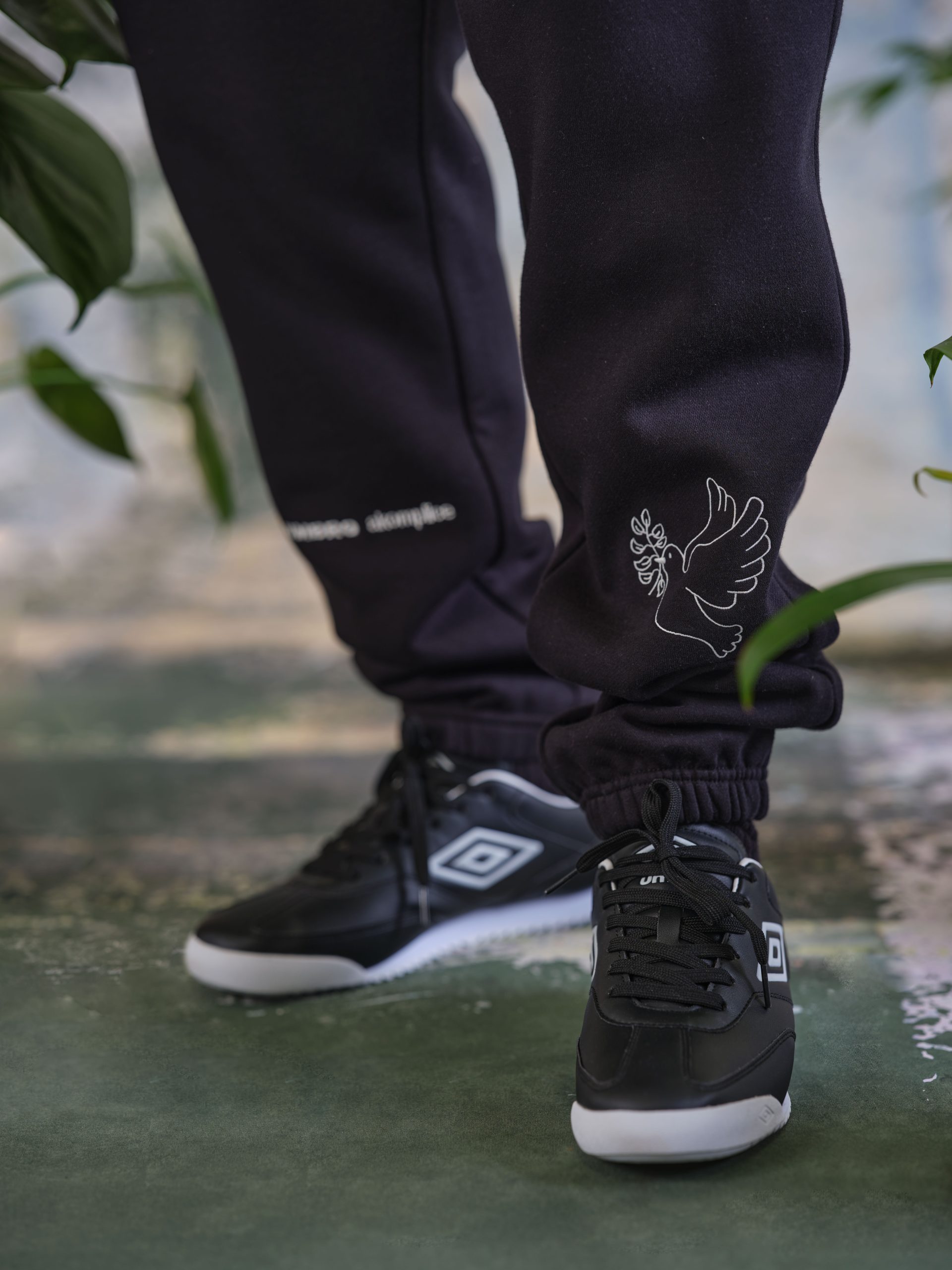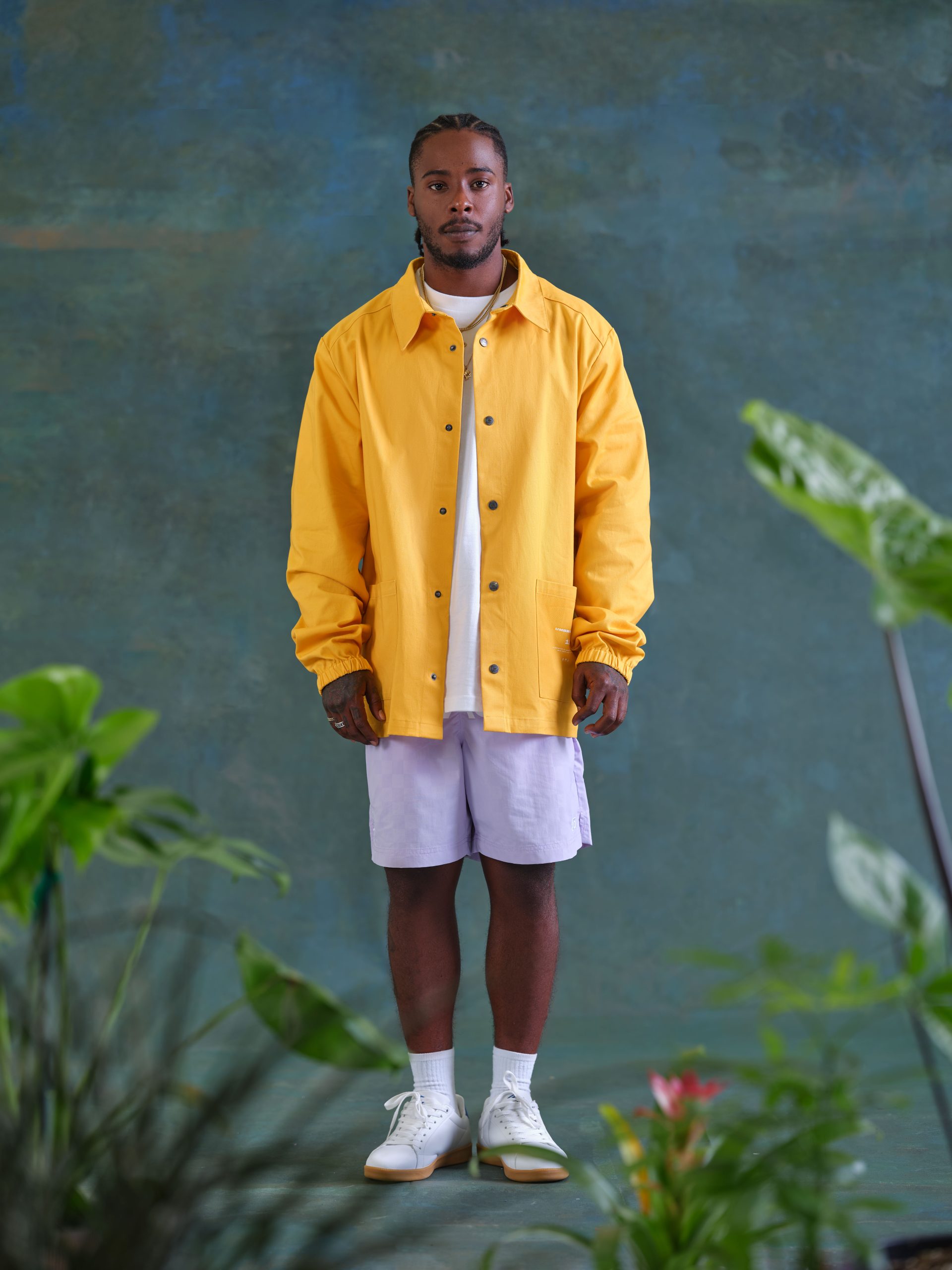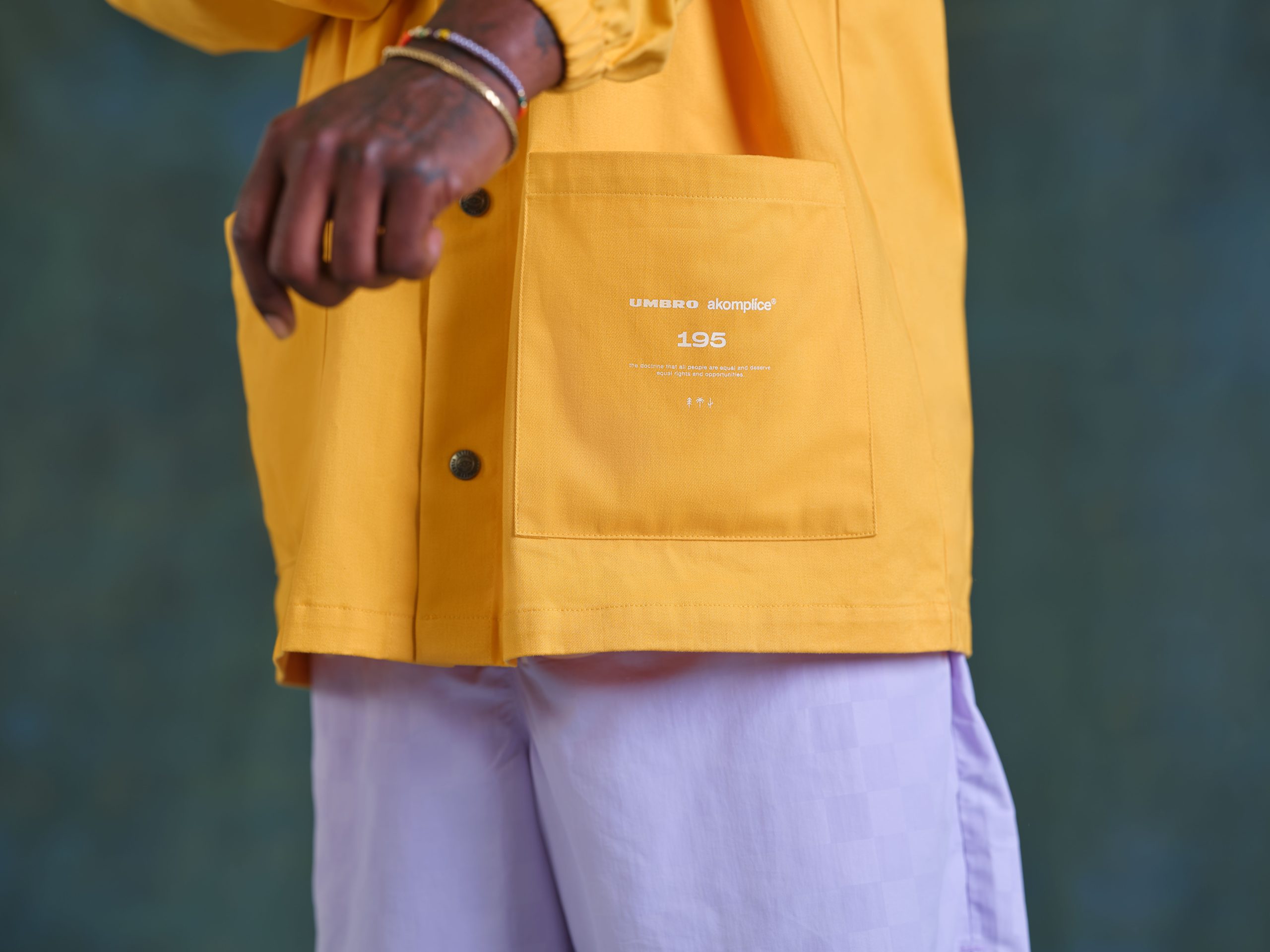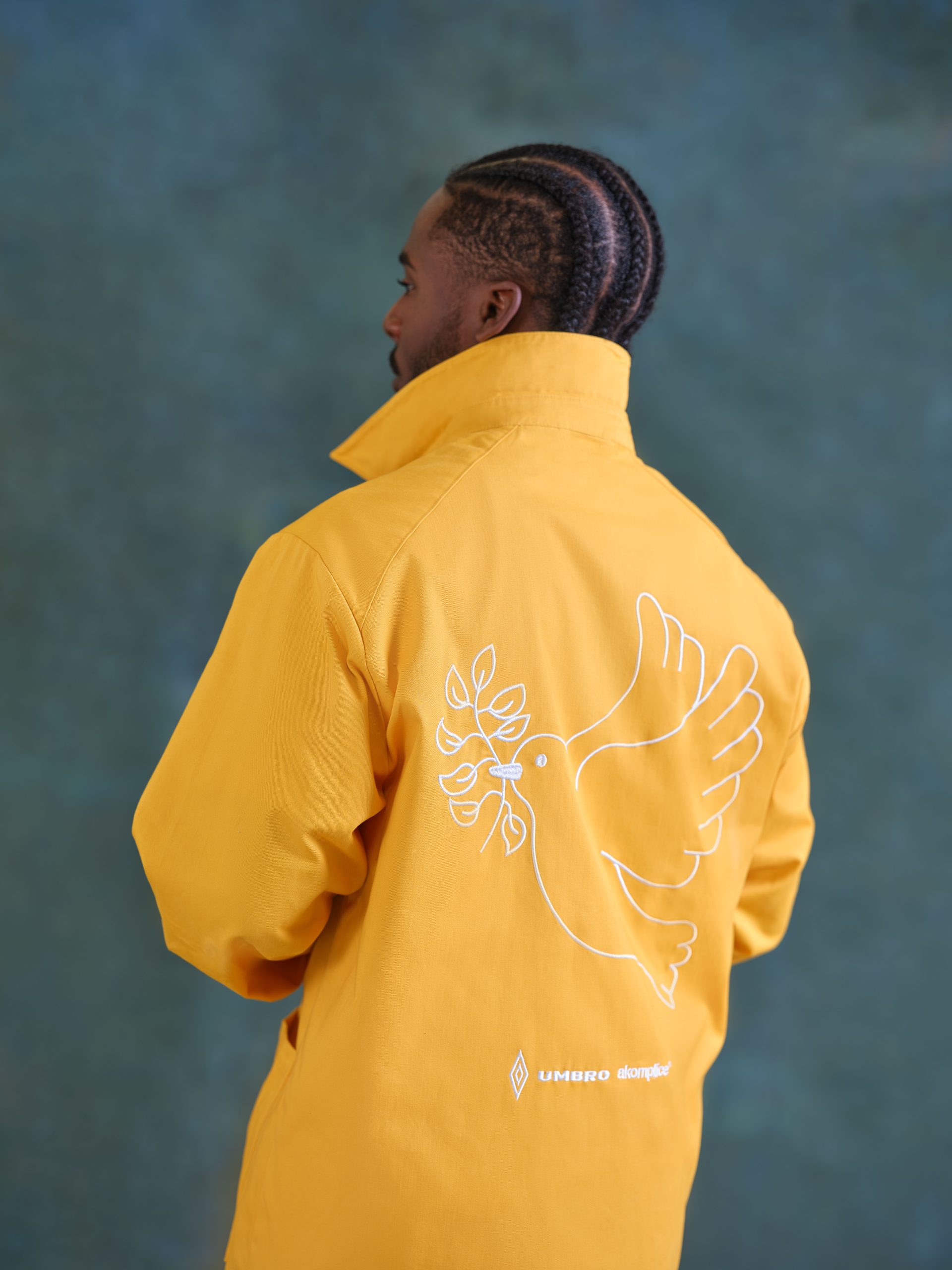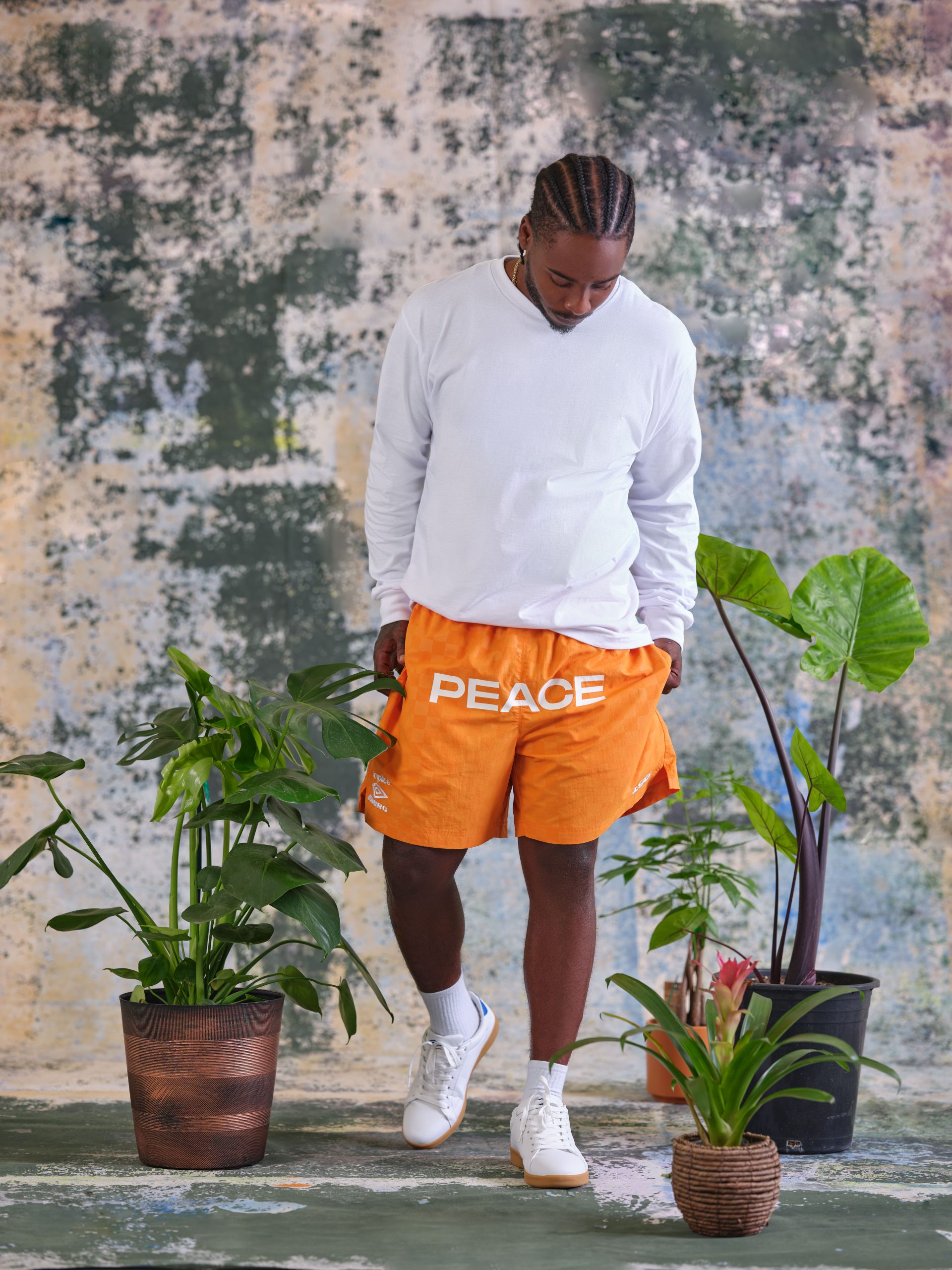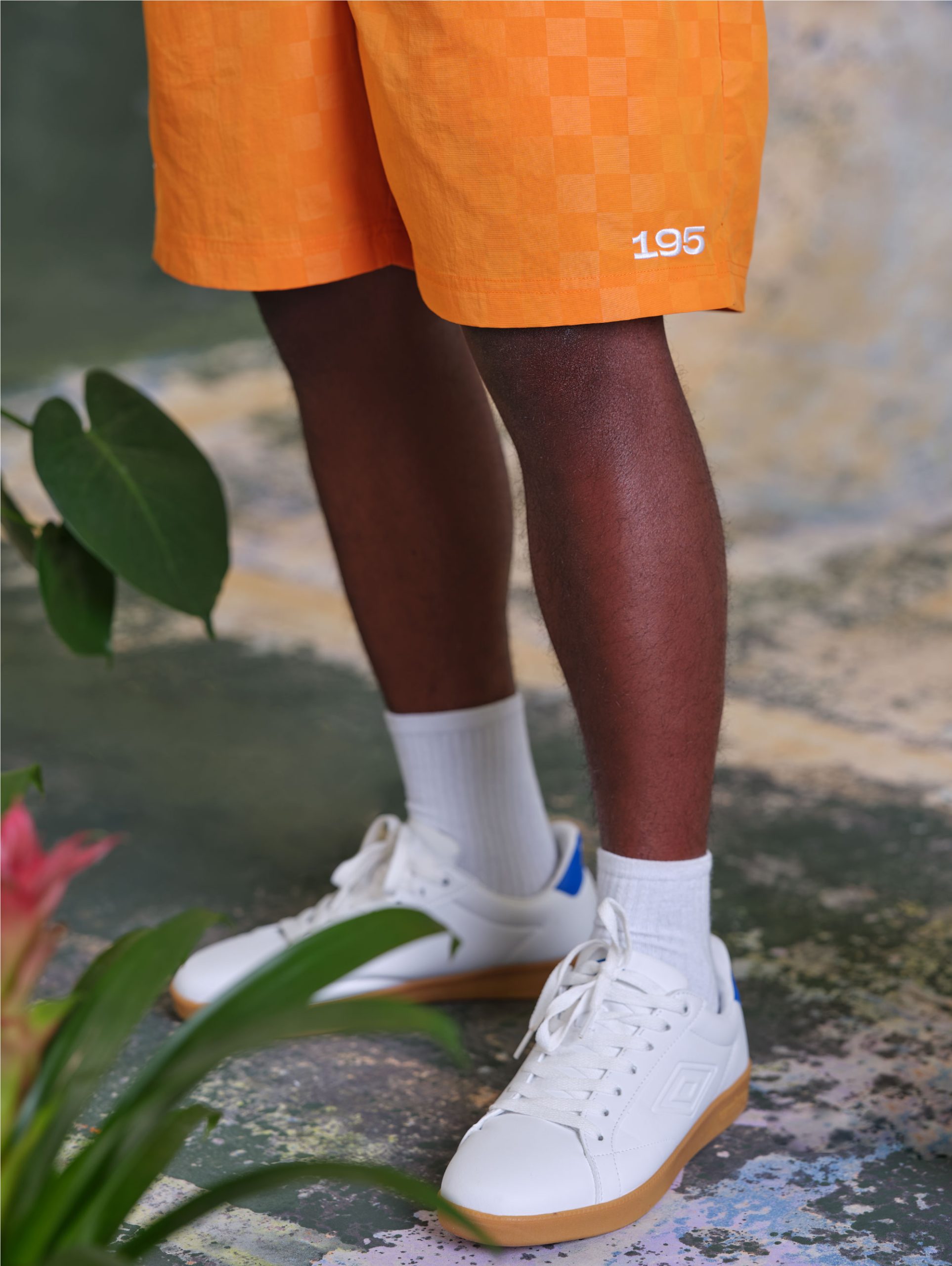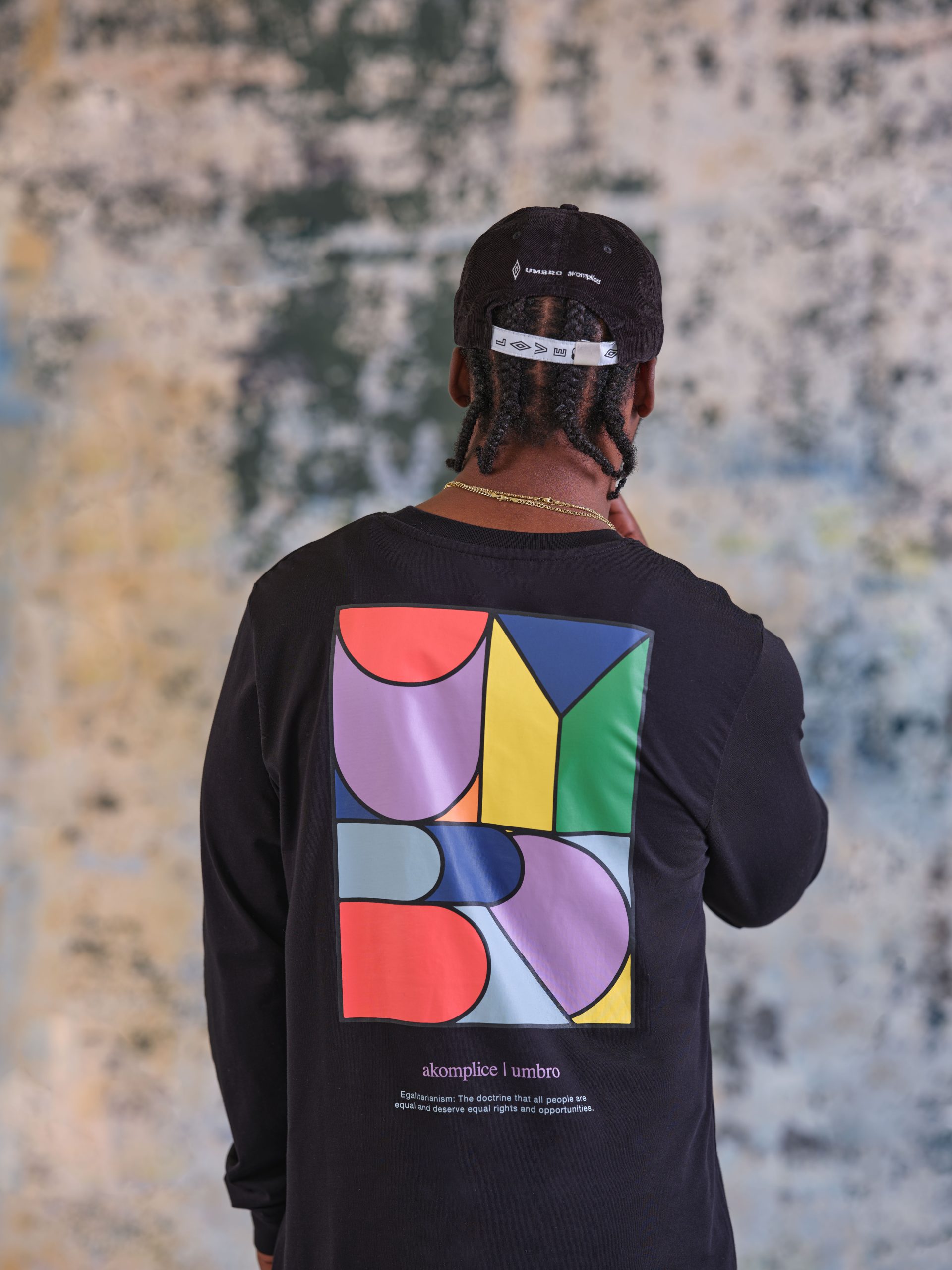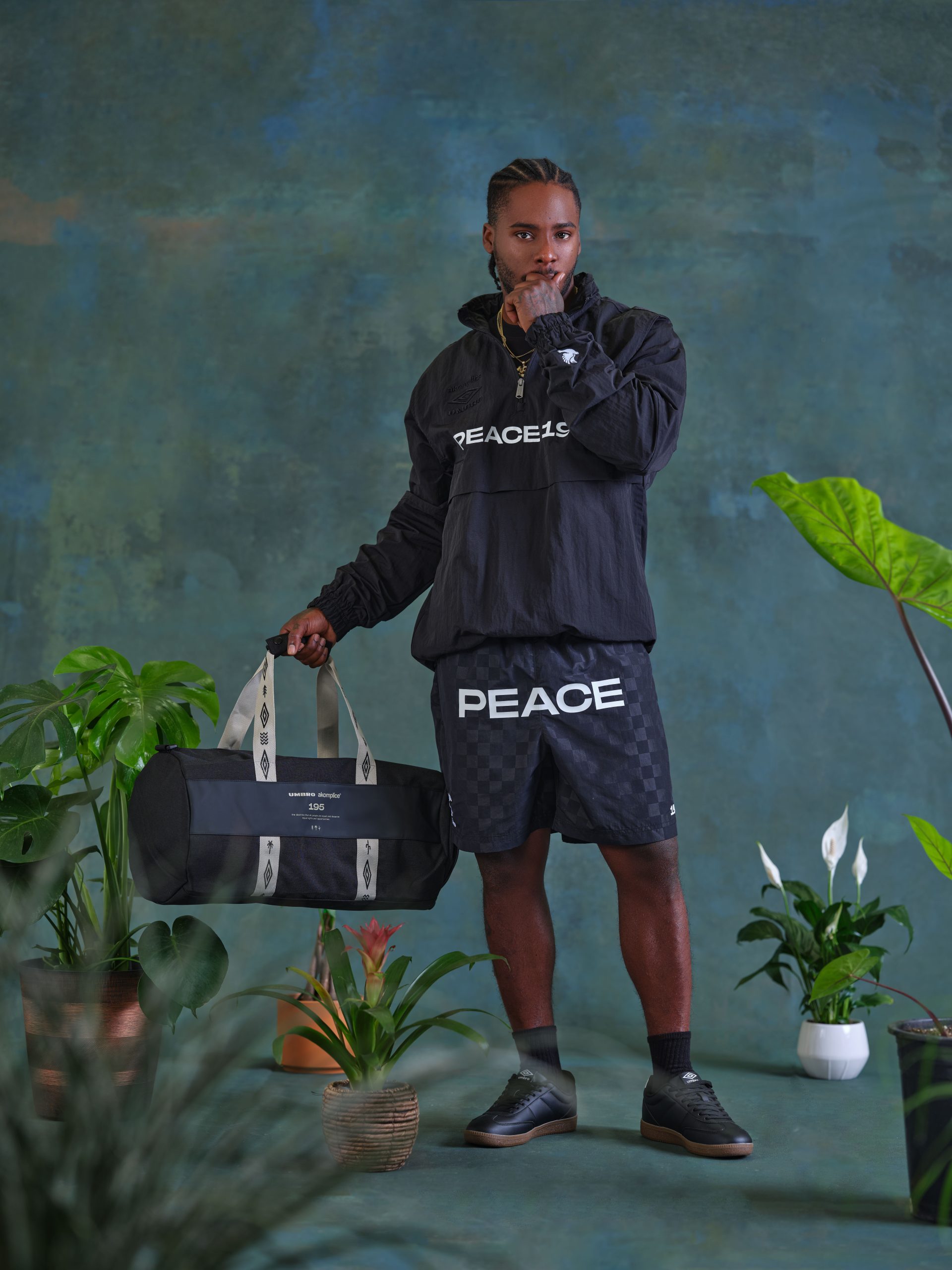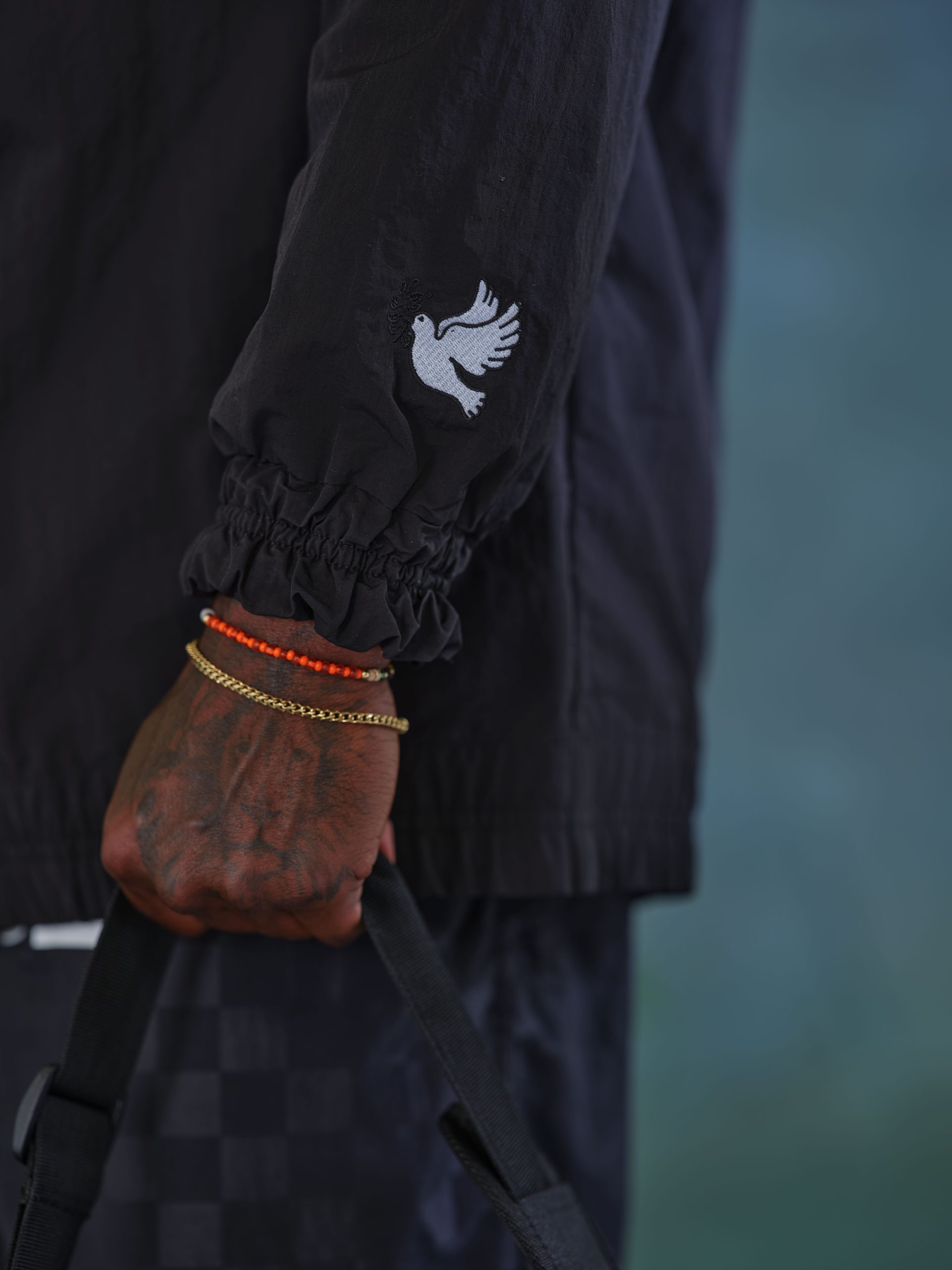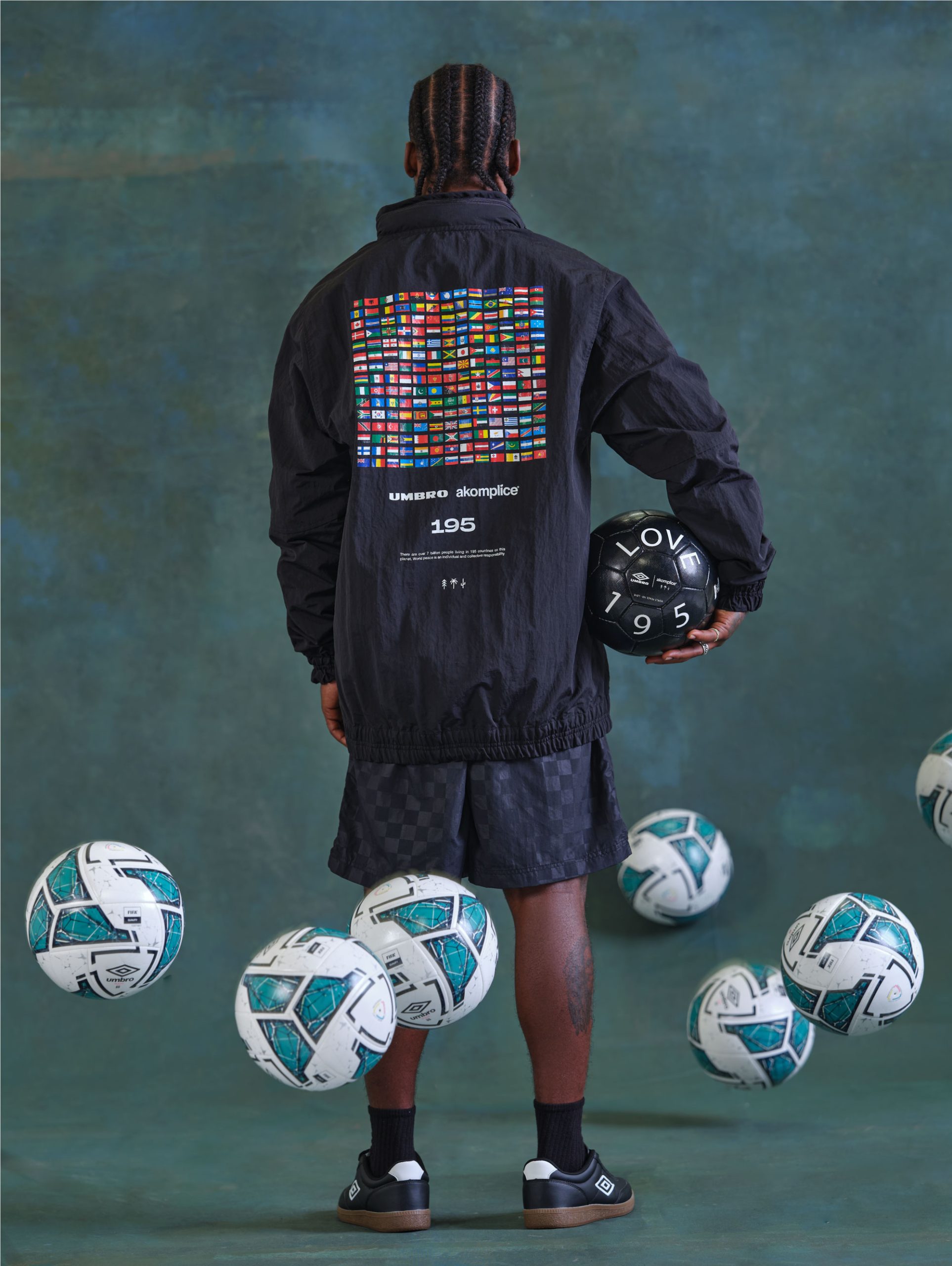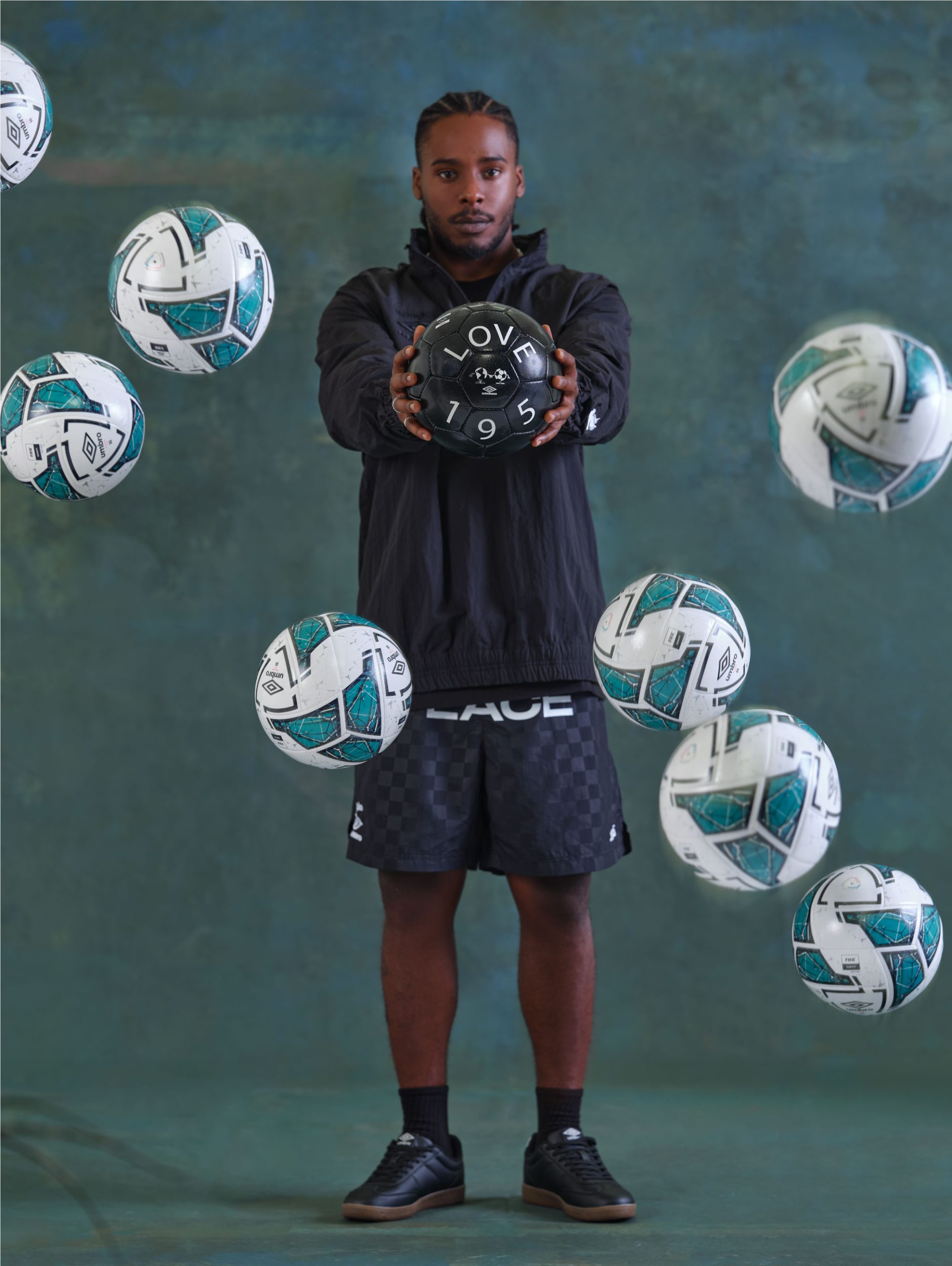 For Immediate Release:
Bam Marley for Akomplice x Umbro | Peace 195 Collection
There are over 8 billion people living in 195 countries on this planet. World peace is an individual and collective responsibility–and it's the driving force behind this collection and collaboration. More than two years in the making, long before the war in Ukraine, but now the call for world peace has never been more imperative. With anticipation for the World Cup as an impetus, Akomplice and Umbro joined forces for a collaborative collection that celebrates egalitarianism. Featuring flags from around the world, the world peace collection marks the first time Umbro has used organic cotton and recycled polyester in their manufacturing. Sustainability has long been a pillar of the Akomplice ideology, with the understanding that a world less stressed for natural resources is a more equal world.
Fútbol was chosen as the vehicle to deliver this message due to its global popularity and ease of access. Singer-songwriter Bam Marley became the perfect representative to model the Peace 195 collection due to his love of the game and passion for the fashion industry. "I've grown up with the Umbro brand and known it my whole life," says Bam. "Not only does fútbal and fashion mean a lot to me, I'm proud of the values of peace and love my family represents and I'm excited to extend our legacy of global unity with this collaboration." Much like his grandfather (Bob Marley) who was a champion of One Love and world peace through music, Bam will be debuting new music from a new generation in his first full-length hip hop and RnB album slated for the coming year.
The collaboration serves up a robust selection of co-branded shorts, shirts, pullovers, hats, bags, and even a ball. A number of key symbols are deployed throughout, including The Universal Peace Congress' multi-colored flag, as well as the dove, both international symbols of peace.
Find the collection at select boutiques worldwide including but not limited to, Politics, Shoe Gallery, Concrete, Compound Gallery, and Neighborhood Goods. Check the full range on the Akomplice Webstore, available now.
Modeled By Bam Marley
Shot By Shawn McCarney Alviz
Photo Edits By The Polf
Styled By Liana Vasserot
Art Director Patrick Liberty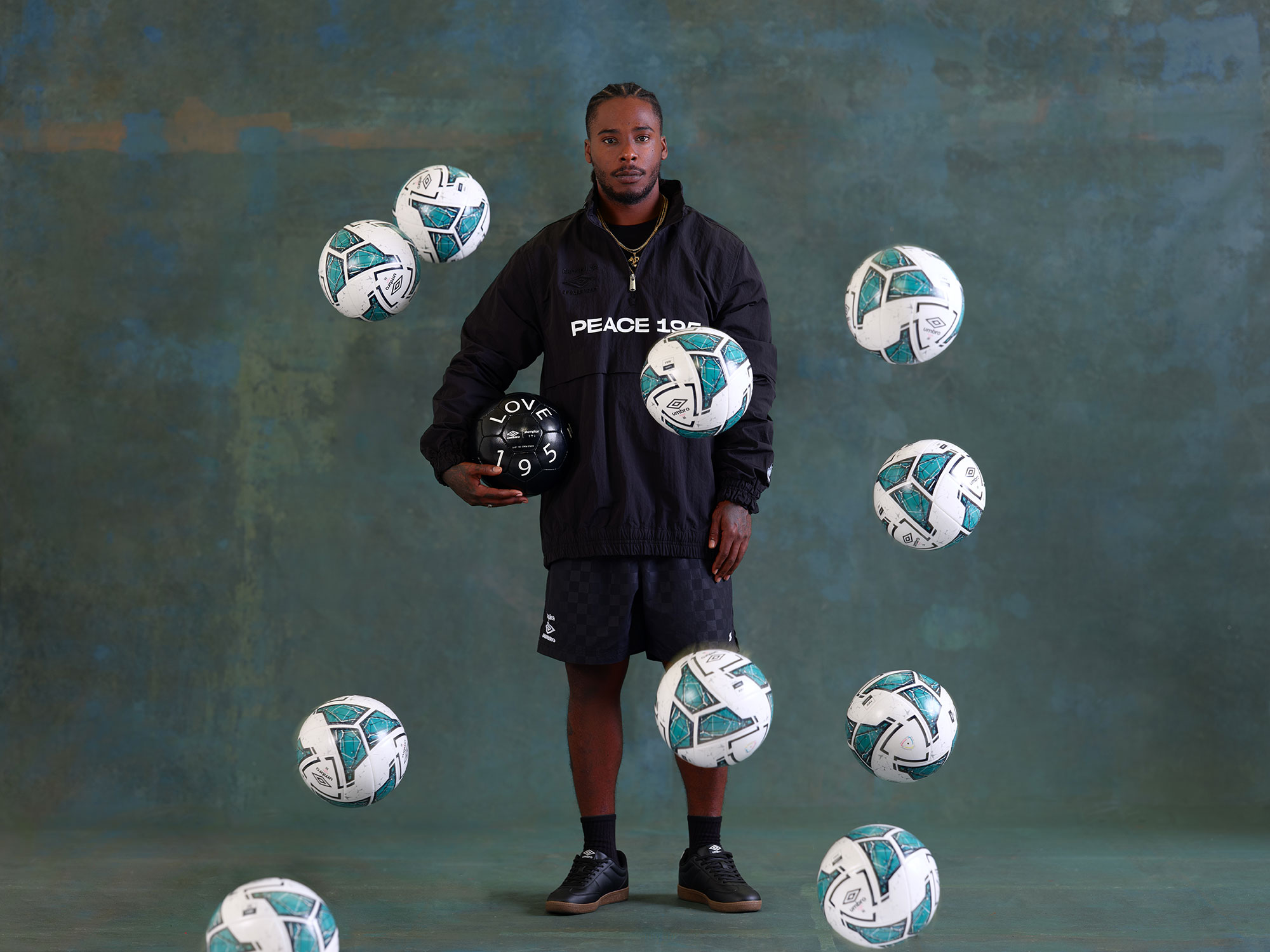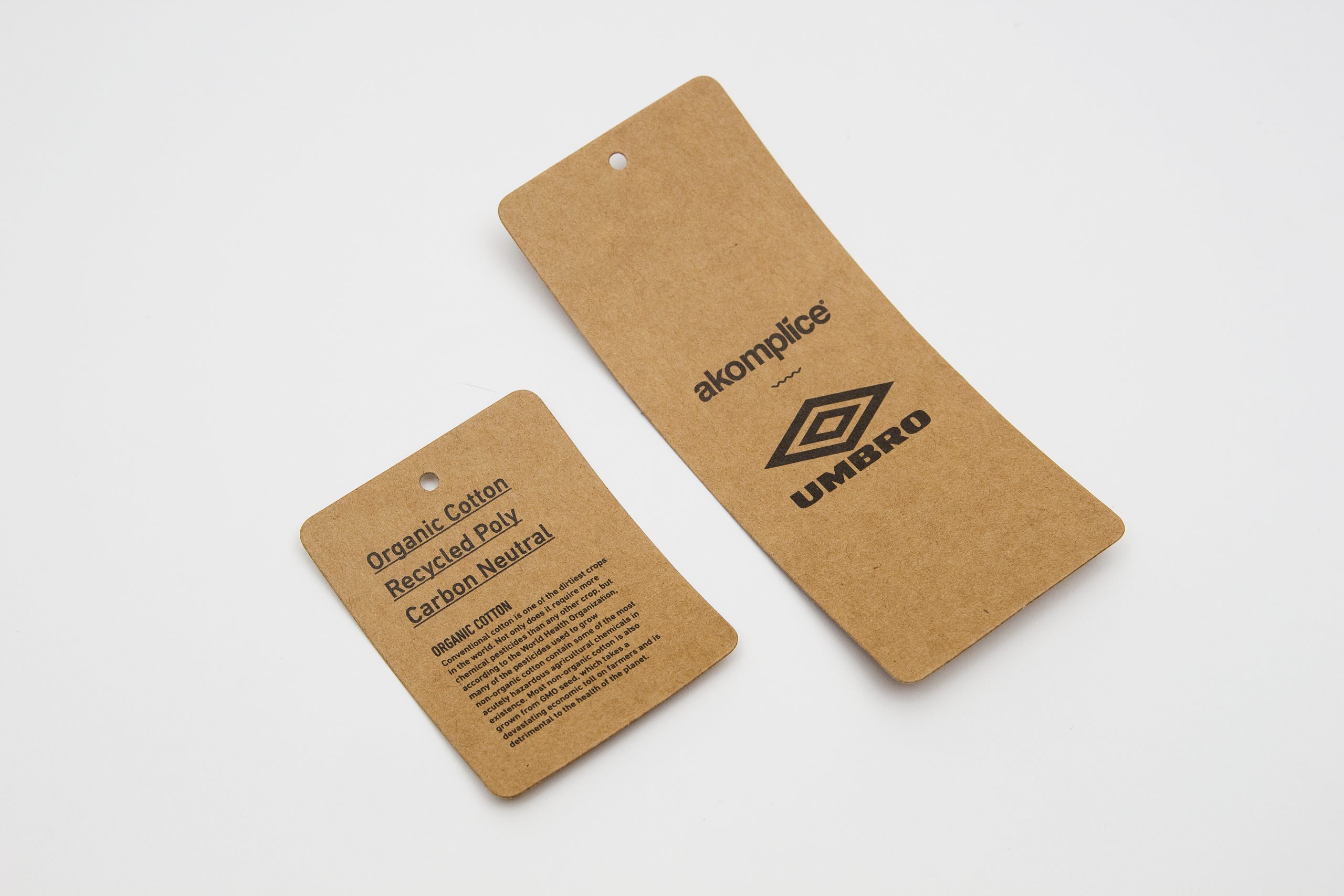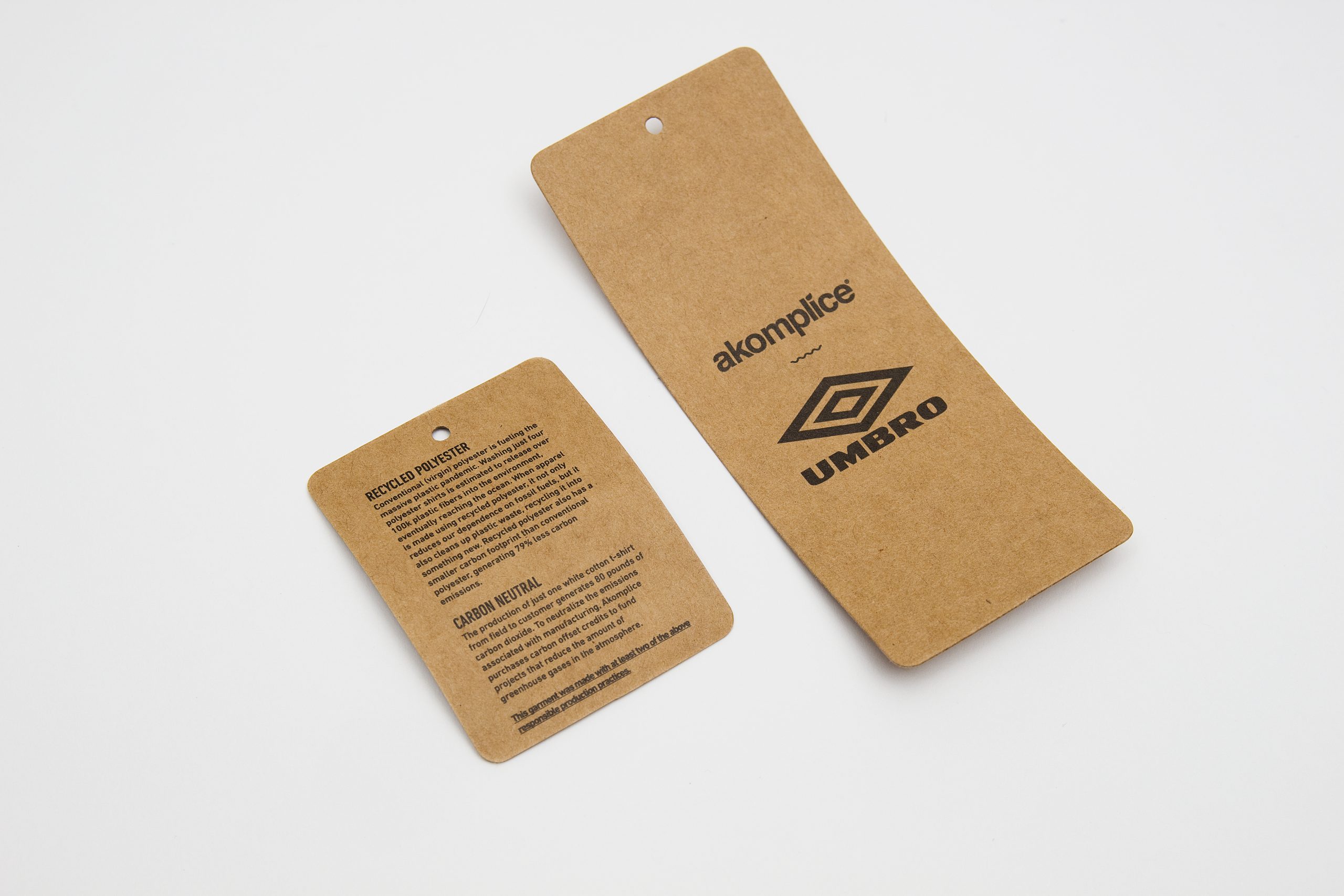 Bam Marley Bio
Bam is a singer, songwriter, and producer originally from Kingston, Jamaica, and is currently based in Los Angeles, California. He comes from a legendary lineage of musicians, being the eldest son of Ziggy Marley and the eldest grandson of Bob Marley. Both his British and Jamaican roots highly influence his unique approach to art. Today, his music can best be described as experiential, rich in culture, and above all, passionate. He has released multiple singles over the years including hits like "Beyond" and "Fettuccine." Bam also has a lengthy resume of collaborations, the most notable being his features with Lorine Chia ("The Reason") and The Internet ("Get Away"). In 2015 and 2018, the music videos for his singles, "Waiting For The War" and "Dead Beat" were awarded Best Online Music Video and Craft-Directing Video at the Telly Awards. Bam made his screen debut in 2017, appearing in the short film Vagabonds starring Danny Glover, Robert Ri'chard, directed by Magaajyia Silberfeld. His first full-length project is set to release in 2023.