FALL COLLECTION HAS ARRIVED!!!  We're proud to present our 11th collection, 5 years deep! The new range steps it up with some of our greatest cut n sew ever, including the crossover hoodie, 5 pocket, heavy knit double breasted cardigan, New Era collab, and introducing the "Old Era" hat. Of course we keep our tees just as on point as ever, some saying the best ever. Take a look at the – below, all the models are friends from the industry showing their support.  Everything is available for purchase on our online store 
PEACE.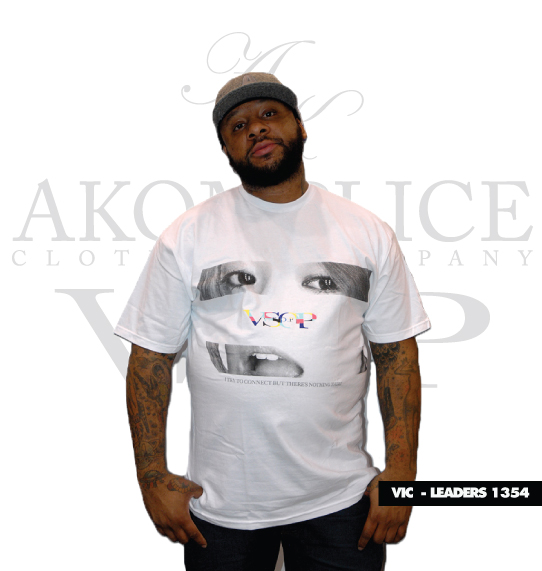 Vic, head marketing for Leaders 1354 wears the Akomplice "Old Era" hat and "Static" t-shirt. Akomplice and Leaders have been working together for over 3 years.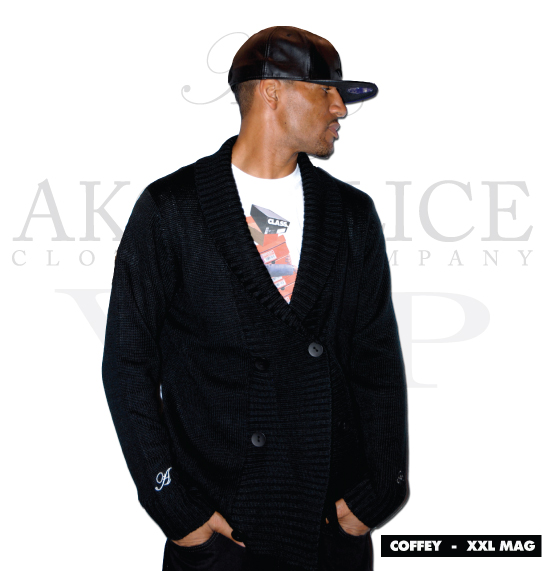 Coffey, the style editor for XXL Mag wears the Akomplice "Heavy Knit Cardigan". Make sure to peep the next issue, gonna hurt feelings.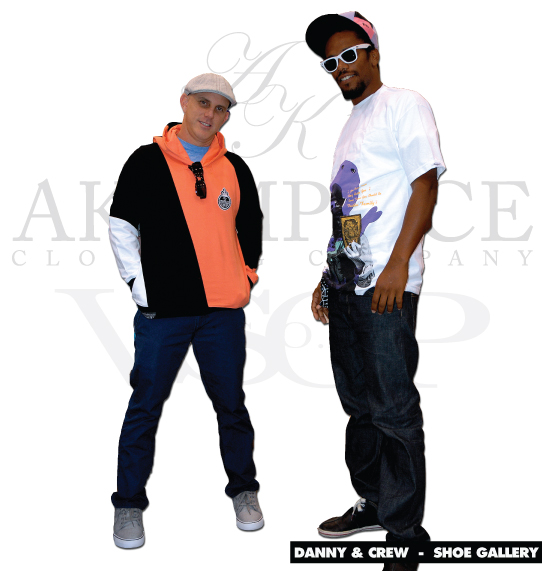 Danny, the owner of Shoe Gallery wears the Akomplice "Cut Hoodie", his boy rockin the Akomplice "Family" tee and an unreleased AK cap. Shoe Gallery is one of the most official boutiques in the game located in Miami, make sure to check there shop for all the Akomplice releases.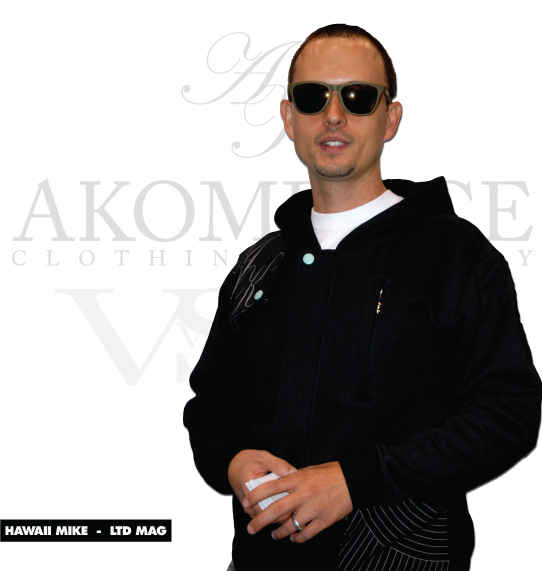 Hawaii Mike, owner of LTD Mag wears Akomplice "4 Pocket Hoodie".  The quality of the this mag stands alone, and very hard to find but worth the search.
Z, designer for Lafayette wears the Akomplice "Pyramid Scheme" t-shirt. Lafayette has been one of the great shops selling Akomplice in Japan over the last years.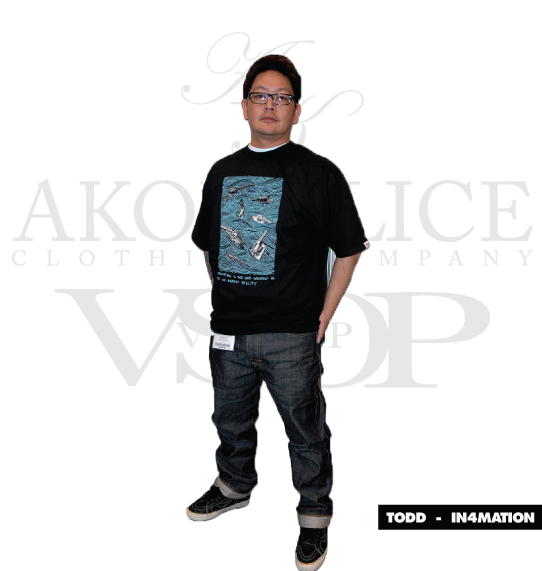 Todd, part owenr of In4mation wears Akomplice "Imagine" tee. Todd has a legendary store in Hawaii and a great brand.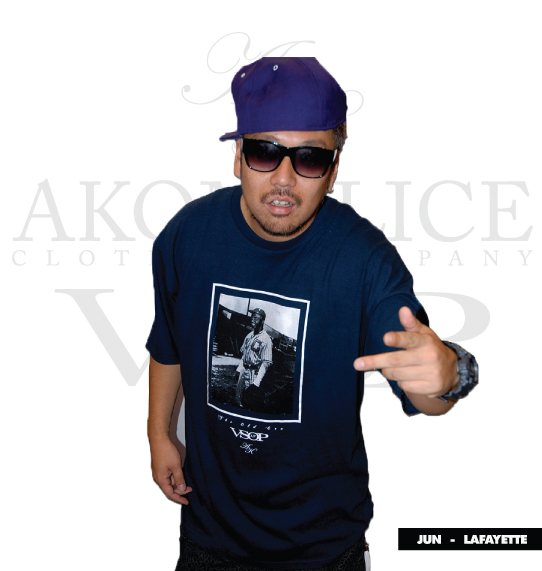 Jun, Owner of Lafayette wears Akomplice "Old Era " t-shirt. Jun has his hands in a lot, but is famous for his store and brand, Lafayette, which holds top respect in Japan.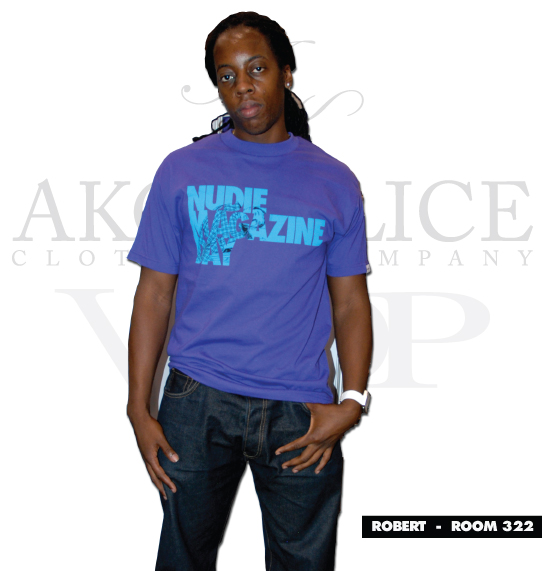 Robert, owner of Room 322 wears Akomplice "Nudie mag" t-shirt. Robert holds Akomplice down in Edmonton Canada, really fresh shop.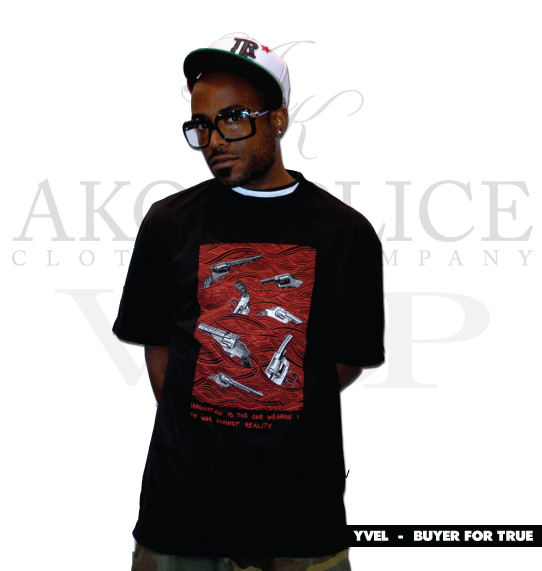 Yvel, Buyer for TRUE wears Akomplice "Imagine" t-shirt. Yvel is part of TRUE, which is the first store that picked up our line, they are located in San Fran and one of the core streetwear boutiques of the world.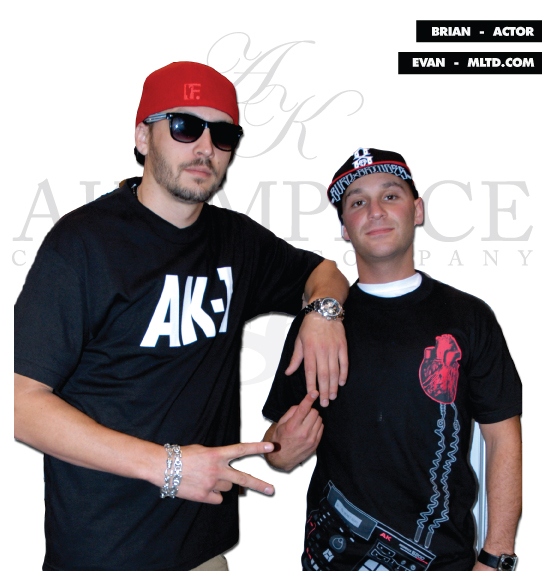 Brian Bolton, MTV star wears Akomplice "AK-1" t-shirt, Evan, buyer for MLTD.com wears the Akomplice "Heart Beat" t-shirt. MLTD.com is one of our favorite online sites in the game, they rep Akomplice from back to season 1 gear, check them out!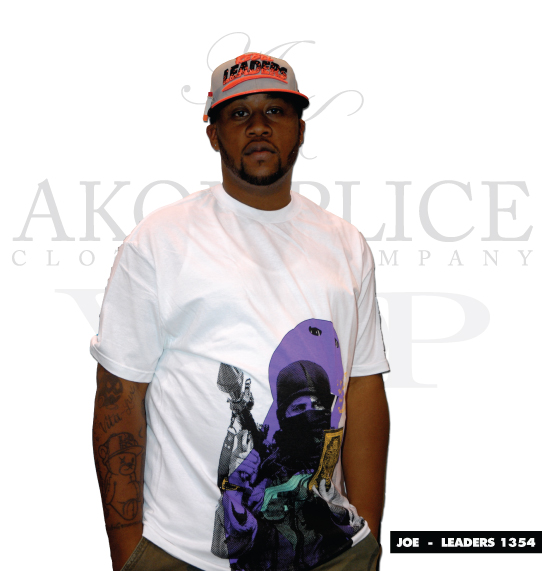 Joe, from Leaders 1354 wears Akomplice "Family" t-shirt. The Leaders crew hold Chicago down, doing two stores and a resident brand only available at their shop, keeps your eyes open for our second project between us and them.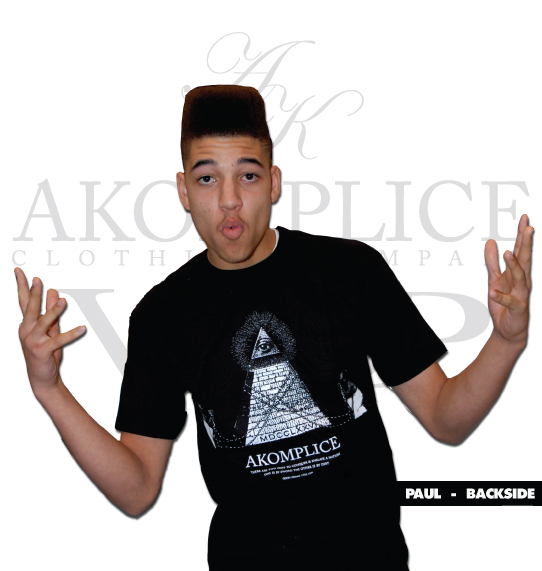 Paul, Marketing coordinator for Backside wears Akomplice "Pyramid Scheme" t-shirt. Pauls a young dude but already takes no prisoners, all you old dudes watch out!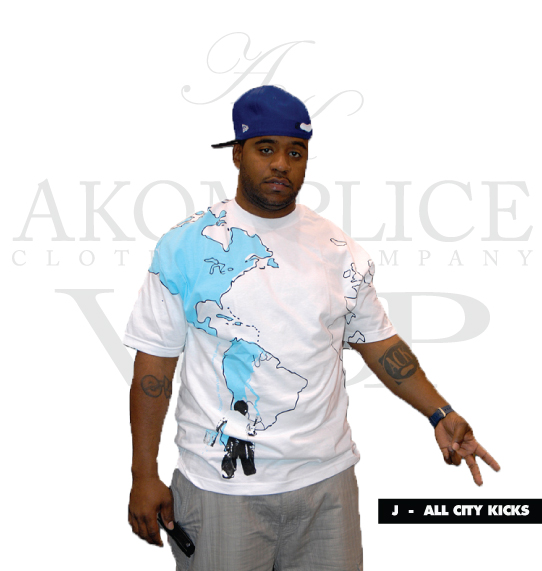 Vic, All City Kicks wears Akomplice "Unity" t-shirt. All City Kicks holds down Michigan and Akomplice in Michigan.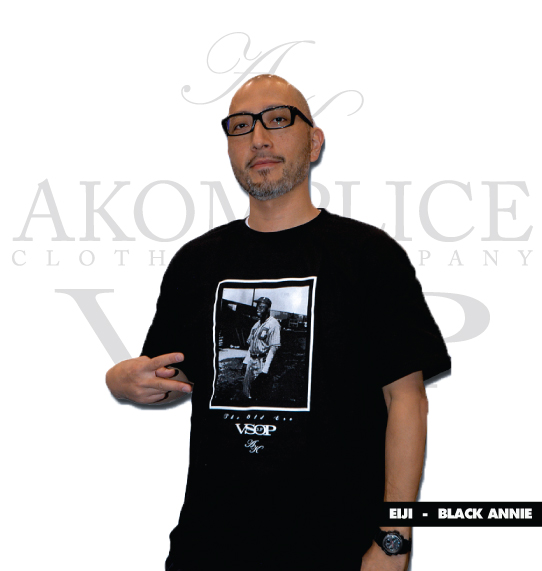 Eiji, buyer for Black Annie wears the Akomplice "Old Era" t-shirt. Black Annie, which has been retailing Akomplice for years is one of the great shops in Japan and always gets limited edition product.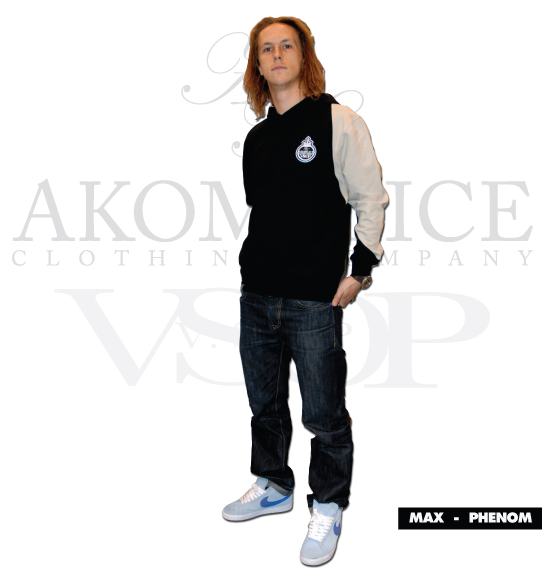 Max, part owner of Phenom wears Akomplice "Cut Hoodie". Phenom is a beatiful store in Minneapolis, keep your eyes open for the AK x Phenom Winter good.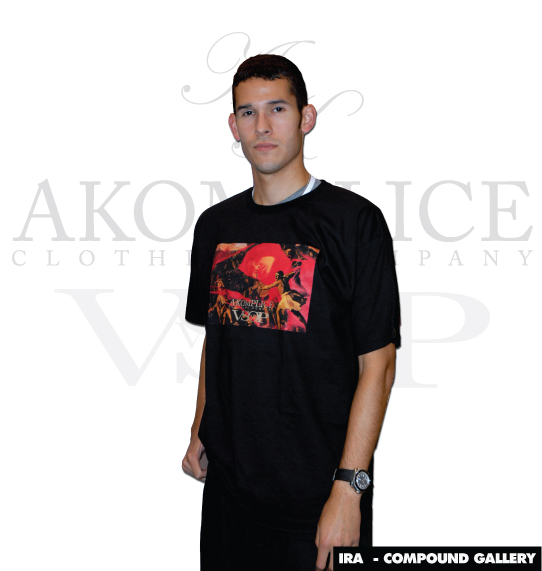 Ira, buyer for Compound Gallery wears Akomplice "Waiting & Watching" t-shirt. Compound Gallery a unique blend of clothing, toys, sneakers, and an art gallery upstairs. Just another reason to visit beautiful Portland Oregon.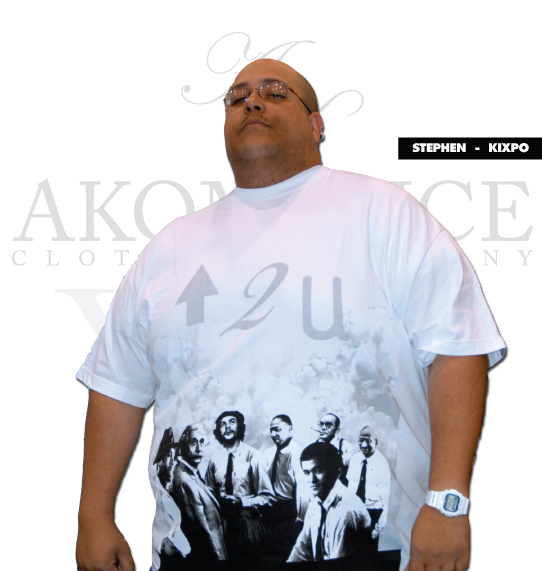 Stephen, founder of Kixpo wears Akomplice "Up 2 U" tee. Kixpo one of the fly sneaker shows, check 'em!