Afire, one of Taiwan's most famous street-wear boutiques, has been showing Akomplice love for several years now. Being our main squeeze in the Taiwanese territory, Afire is a respectable and unique retailer that stands out from the competition by carrying mainly American brands such as ourselves. O. King (owner) and his crew takes our relationship to the next level by representing Akomplice to their customers in dope and unique ways.
Here's some of the pics from Afire: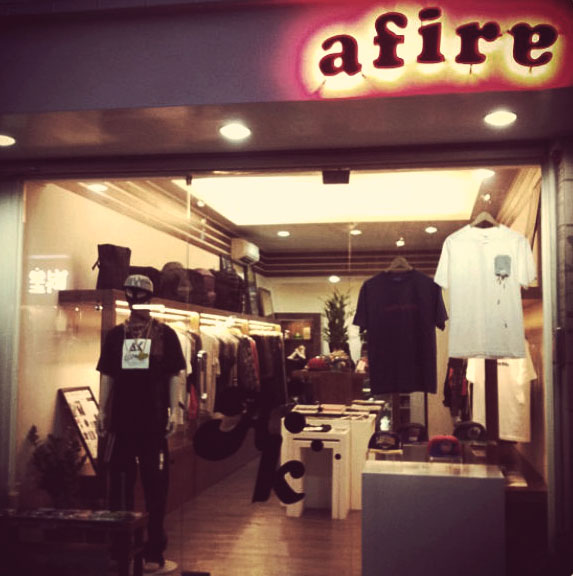 If you are in the Taiwan area, make sure to drop by their main store at:
No.49, Qingnian Rd., West Central Dist., Tainan City, Taiwan(R.O.C.)
Tel: 886-6-221 3110
.
And make sure you check out their blog, Facebook, and Instagram for updates:
Main Site: http://www.afirestore.com
Facebook: www.facebook.com/afirestore
Instagram: @k829783
.
-Jin Pak