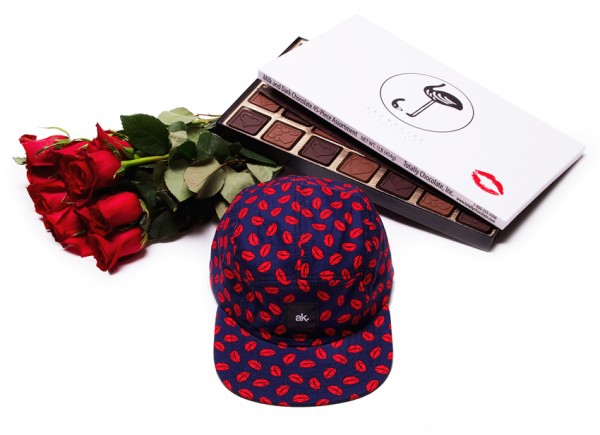 Akomplice has not forgotten Valentine's Day!  To celebrate the event, we're offering a limited edition Valentine's capsule collection which includes three distinct pocket tees as well as a 5-panel cap. The holiday's sentiment is communicated clearly through the use of kisses on cotton twill fabric used on both the pockets and the 5-panel snapback. As an additional offering, we're delivering 1 custom designed box of assorted chocolates to the lucky 10th customer!  The box of chocolates is a one of one and has a new, unreleased Akomplice logo on it of a decapitated Flamingo! (Nothing says "I love you" like a chopped bird).  This is the first clue of an upcoming series we'll be releasing in the coming months! Happy Valentine's Day!
The Valentine's hats are limited to 65 pieces.
The collection releases to the webstore at 12am Friday the 8th.