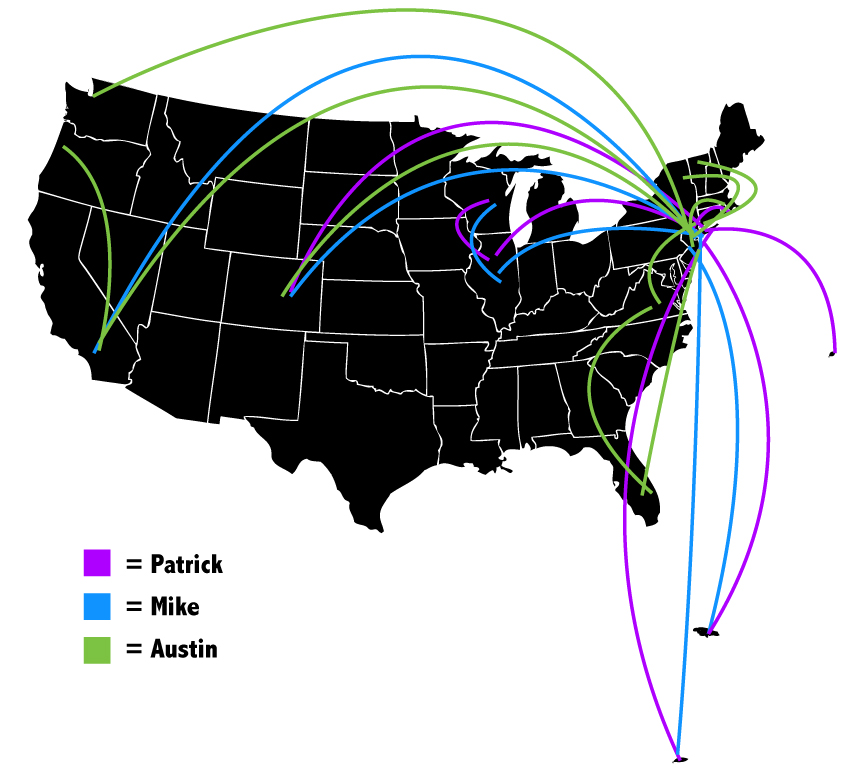 The Akomplice team traveled to over 20 cities in the last 30 days. JetBlue offered a limited number of "All you can jet" passes, giving each pass holder ulimited travel for 30 days (Sept. 8th – Oct. 8th). We copped three passes and visited:
New York City, Chicago, Minneapolis, Bosoton, Aruba, Burlington, Buffalo, Bermuda, LA, Fort Lauderdale, Miami, Long Beach, Montreal, Seattle, Toronto, Portland, Grand Junction, Jamaica, Richmond, and Salt Lake City.
Shout to all the great people we visited and met along the way.