Through this collaborative project J Dilla continues to bless the world with the gift of music. 100% of our profits will be donated to provide instruments and music lessons to children, who would otherwise be without.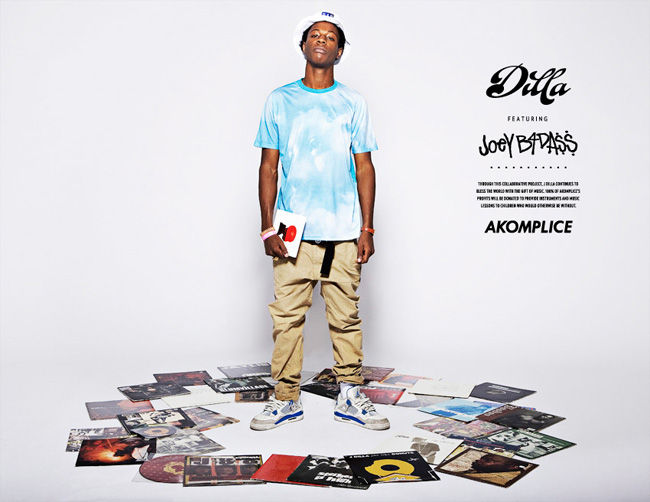 "This project was so exciting to do for me. It was a honor working with the legacy of such a legendary producer, and then one of my favorite up and coming artists. Thanks to Rootz Media for introducing me to Jonathon Taylor and the J Dilla Foundation. Thanks to the Cinematic Music Group for all the help making this project what it is. Hope everybody enjoys the fruits of our labors. For The Love Of It! RIP J Dilla" – Patrick Liberty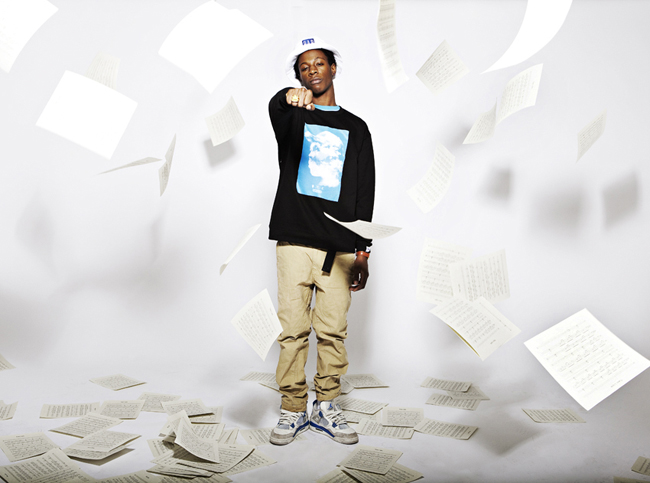 For this collab, we're proud to have blended the talents of J Dilla (via the J Dilla Foundation) with those of the Beast Coast emcee, Joey Bada$$. Our goal with this project was to make something that we love and that the world loves, and to help enable youth access to music. Included within the collection is a t-shirt and crew neck that pay homage to the hallowed producer through an angelic cloud-graphic of J Dilla's face. We didn't feel as though a collaboration of this magnitude would be complete without original music, so we included a 45 record, exclusive to the capsule, which contains an unreleased J Dilla beat dubbed "Two Lips" on Side A and an unreleased Joey Bada$$ track over the aforementioned beat on Side B. Those fortunate enough to obtain "The Set" will be blessed with the J Dilla sublimation shirt, in which the cloud-graphic appears across the entire tee, as well as a newspaper featuring interviews with both Dilla's mom, "Ms. Yancey" and Joey Bada$$, given by our very own, Patrick Liberty. Through this collaboration, we're pumped to have been part of bringing together two generations of hip-hop that will reverberate with today's youth and the 90's hip hop generation. As Joey describes it, "This project has been a dream come true, working with the soul of my favorite producer of all time is an honor."
While the product and unreleased tunes are cause for excitement, philanthropy is the core of this collab. As youth music programs are continually slashed nationwide, we at Akomplice, along with the J Dilla Foundation and Joey Bada$$, are donating 100% of the collection profits to buy instruments and music lessons for underprivileged kids. Ms. Yancey will be distributing the instruments that we buy with the profits from this collection to children in Detroit, while Joey will follow suit at his alma mater in Brooklyn. More than receiving the gift of music, with each purchase consumers will also be providing the gift of music to those that may have otherwise gone without.
While we try to continually push the boundaries of creativity, equally important to us is enriching the lives of generations to come. This tenet of social responsibility is a sentiment shared by both the J Dilla foundation and Joey Bada$$, which make them perfect partners and also reinforces the notion that there is more at stake than the bottom line, there is also the love of music.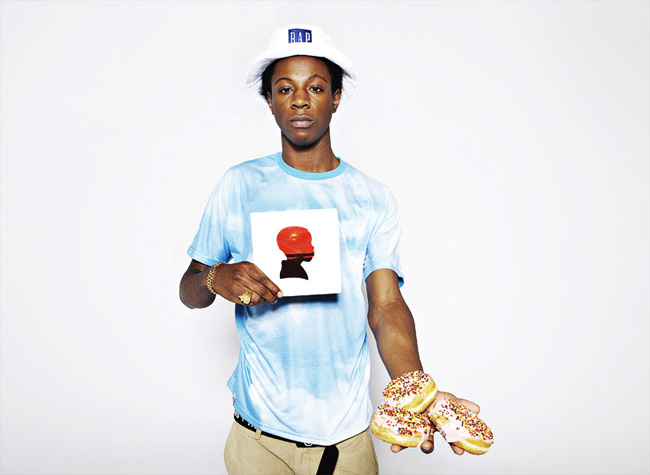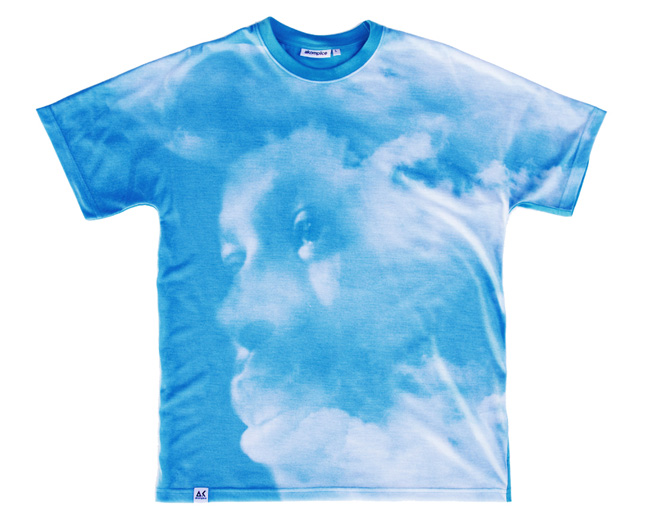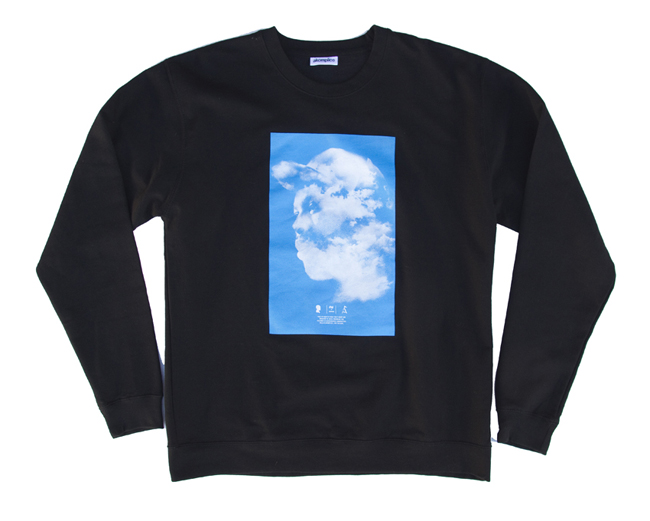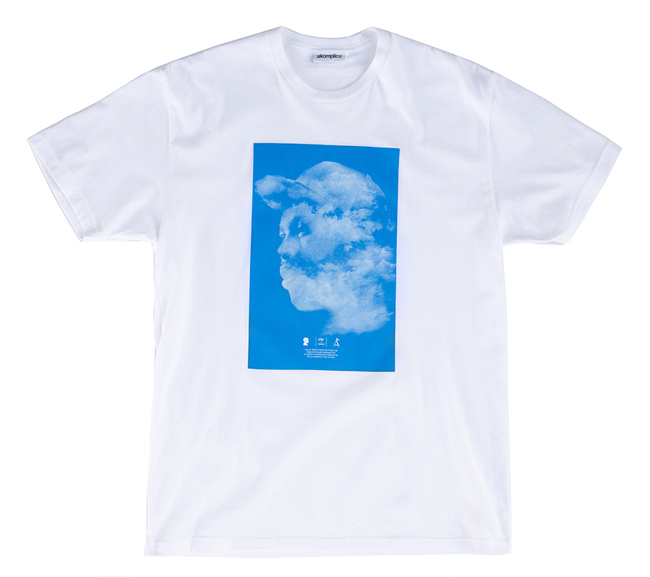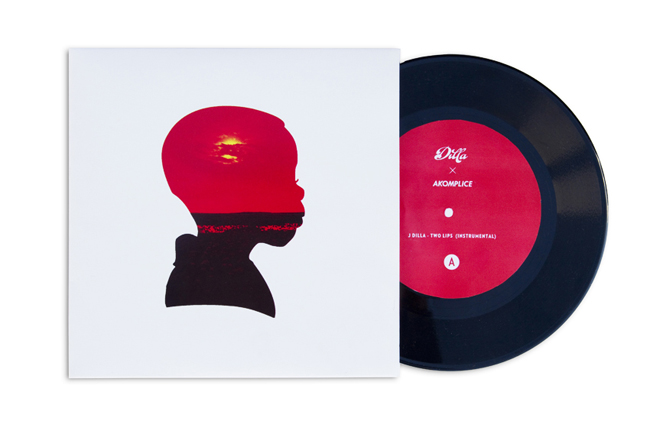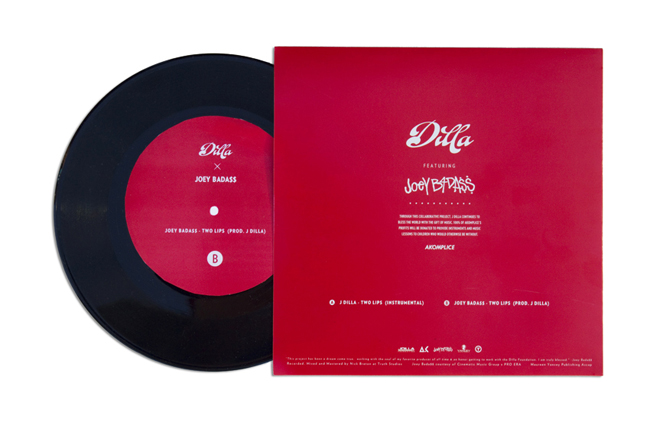 J Dilla x Joey Bada$$ Set