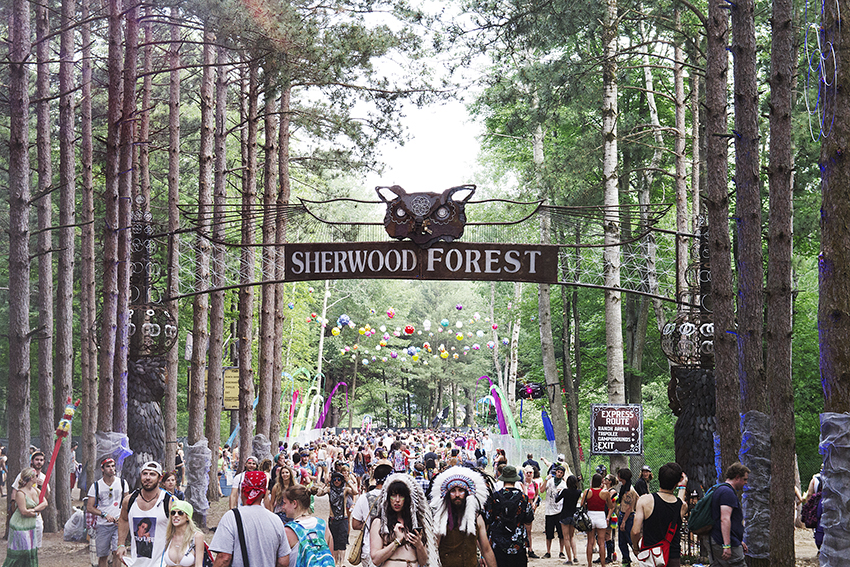 This past June, we made it out to Electric Forest to shoot our Fall 2014 Lookbook. With each lookbook, we like to explore different sights, sounds, cultures, and communities.
There were four of us that traveled out from Colorado to attend the sold out festival. We had All-Access passes, our camping gear, and zero idea of what we were getting ourselves into. Set in scenic Rothbury, Michigan, and akin to a modern day Woodstock, Electric Forest was attended by festival goers from all over the world. This Summer festival stands out from the rest, mainly because of its astonishing integration of music, art and community. This year the big act was a set titled "The Ms. Lauryn Hill Incident," which was an AMAZING performance by Lauryn Hill AND The String Cheese Incident. Overall, the musical stylings, interactive art installations and general air of merriment of the festival provided a unique atmosphere for our Fall Collection.
For this shoot, we kept model selection as organic and authentic as the festival itself, handpicking musicians, talent managers, stagehands, and Electric Forest ticket holders all on site. Featured artists in the lookbook include: Paper Diamond, Umphrey's McGee's bassist Ryan Stasik, Manic Focus, Lindsay Lowend, and members of Conspirator. If you're interested, check out the 2014 lineup here, which offered up 90+ performers. We went to this festival not knowing what to expect, and we were pretty astonished at what we witnessed. During the 5 days that we were there, we became part of a community, a family. All walks of life came together with an overwhelming positive vibe to relax, camp, hang out in hammocks in the forest, and see amazing live performances by their favorite artists.
Our collaboration with Electric Forest extends beyond the making of the Lookbook. We will be dropping and Electric Forest x Akomplice co-branded T-shirt, that at this point was only available at the festival, on October 5th at 5pm PST on the Akomplice Webstore.
Our motto is "for the love." and in documenting Electric Forest, it's safe to say that it's a shared motto. Look for the Akomplice Fall Collection available now at retailers worldwide and on our Webstore. Check out the rest of the photos of the festival after the jump.
>>>@epelland<<<