True to the Aries character as the first sign in the zodiac, this shoe breaks new ground by holding distinction as the first FILA to ever incorporate hemp. The shoe's hemp construction was more than an aesthetic choice, it was selected to draw attention to the material as a sustainable and durable alternative to other fabrics. The apparel industry is one of the world's largest polluters, and this is the underlying message behind the material choice. The red detailing through the sole, heel and tongue as well as the Greek letters and numbers on the back are all nods to the astrological sign. The official Aries symbol, the ram, is illustrated in detail on the insole and as a subtle symbol at the midsole. Even the photo shoot incorporates fire, another Aries trait.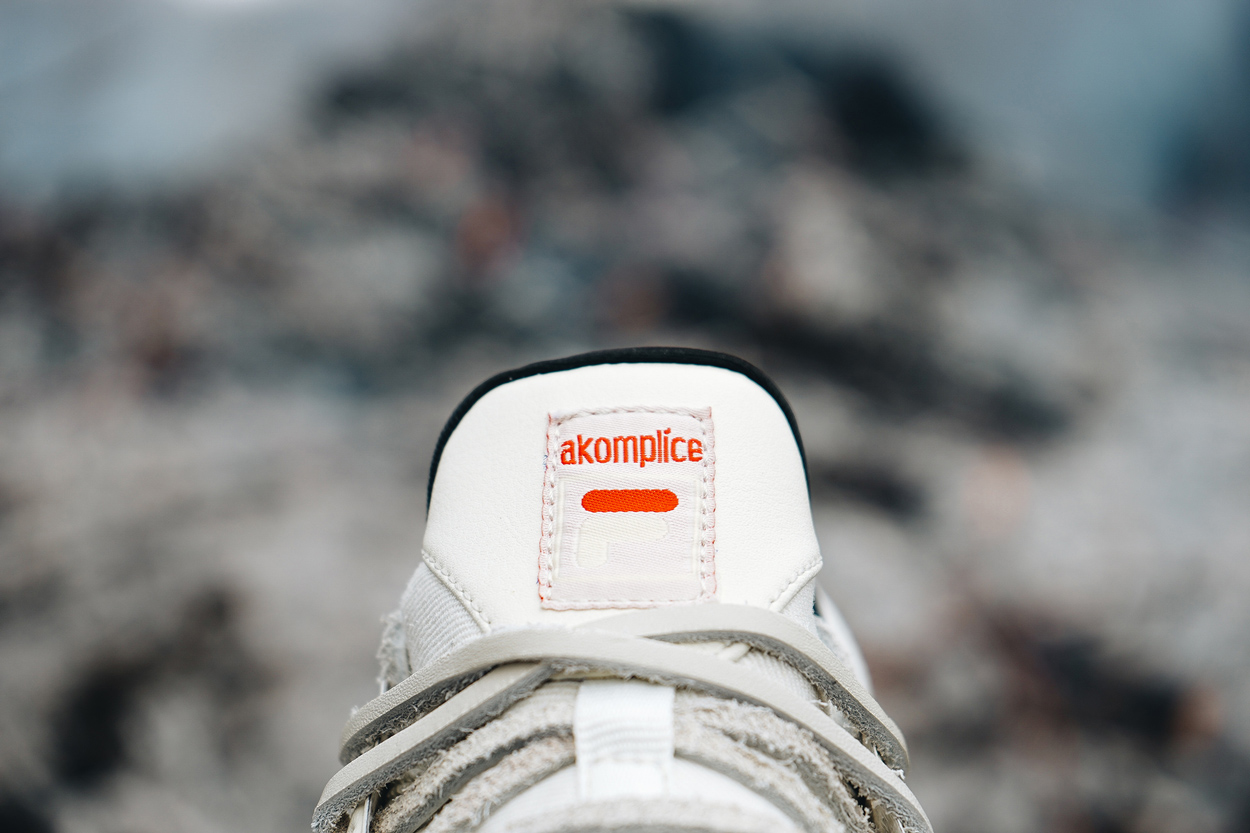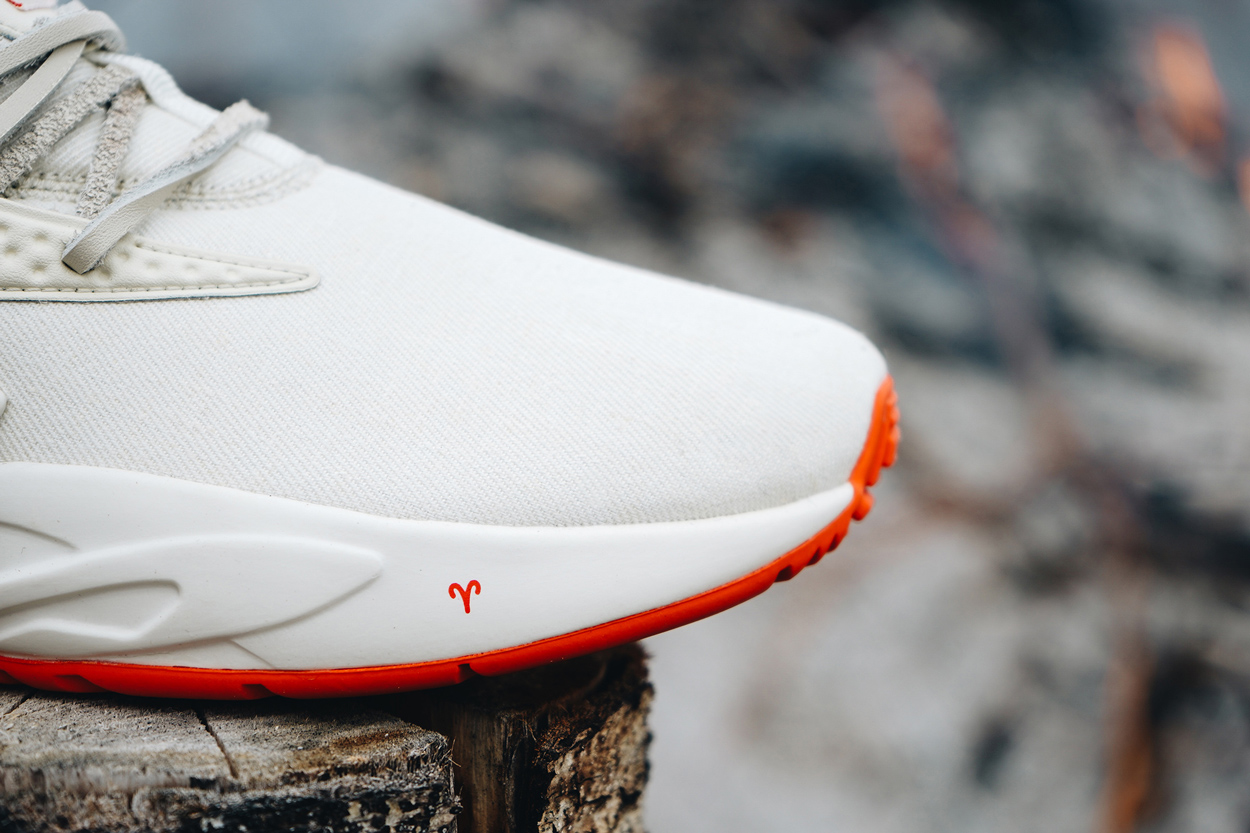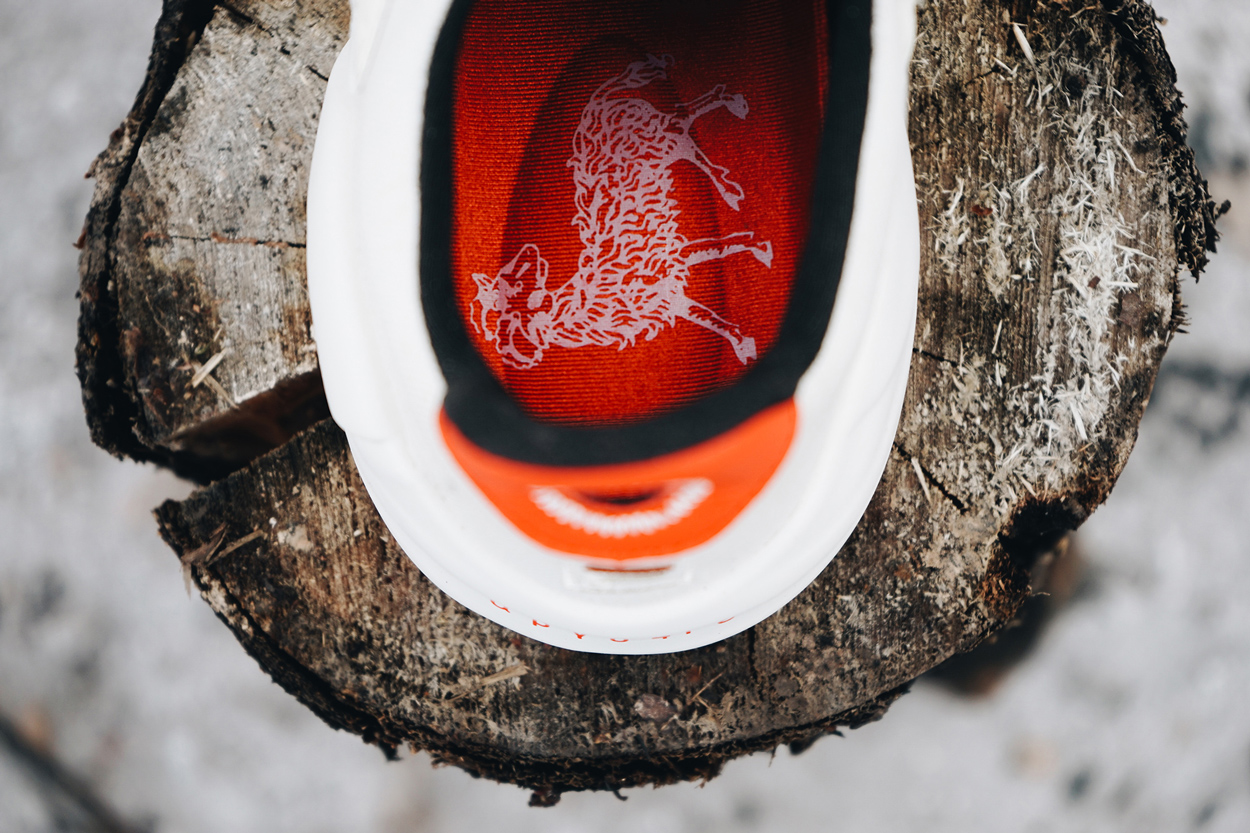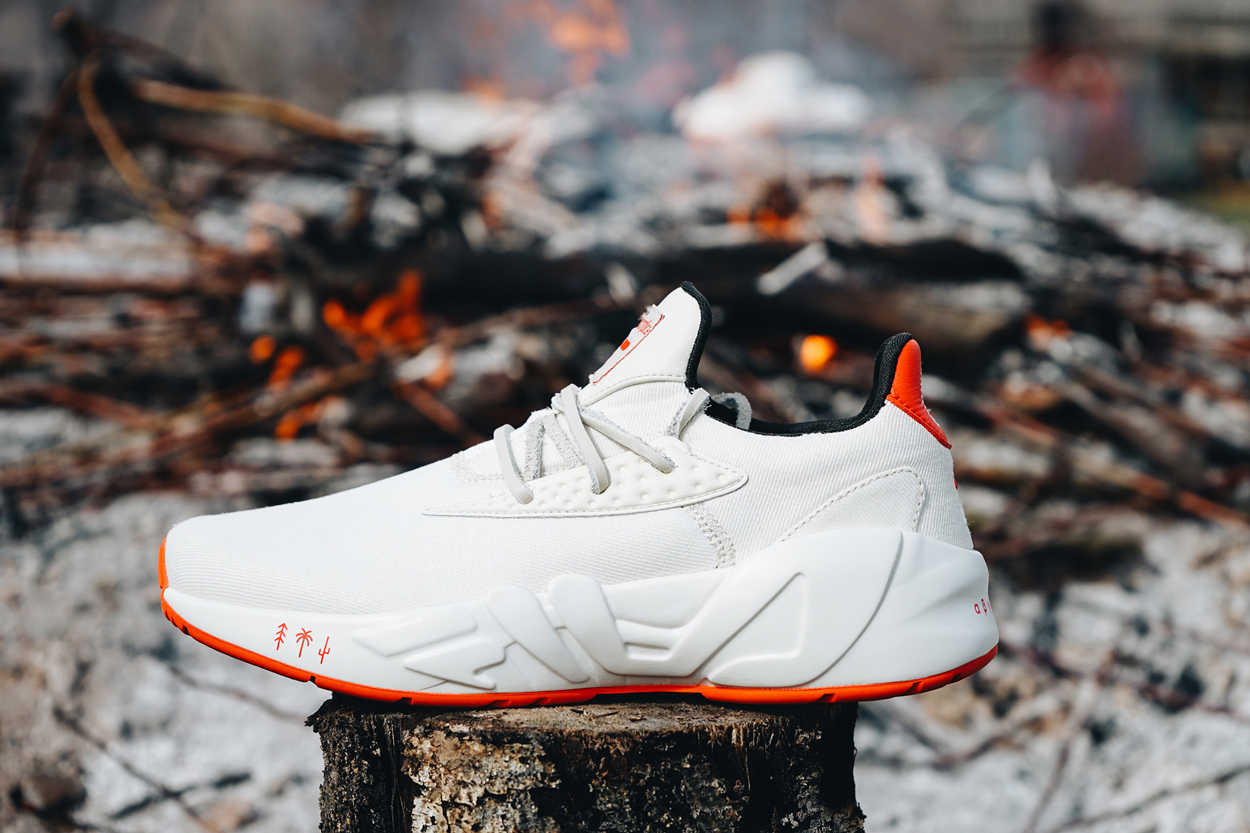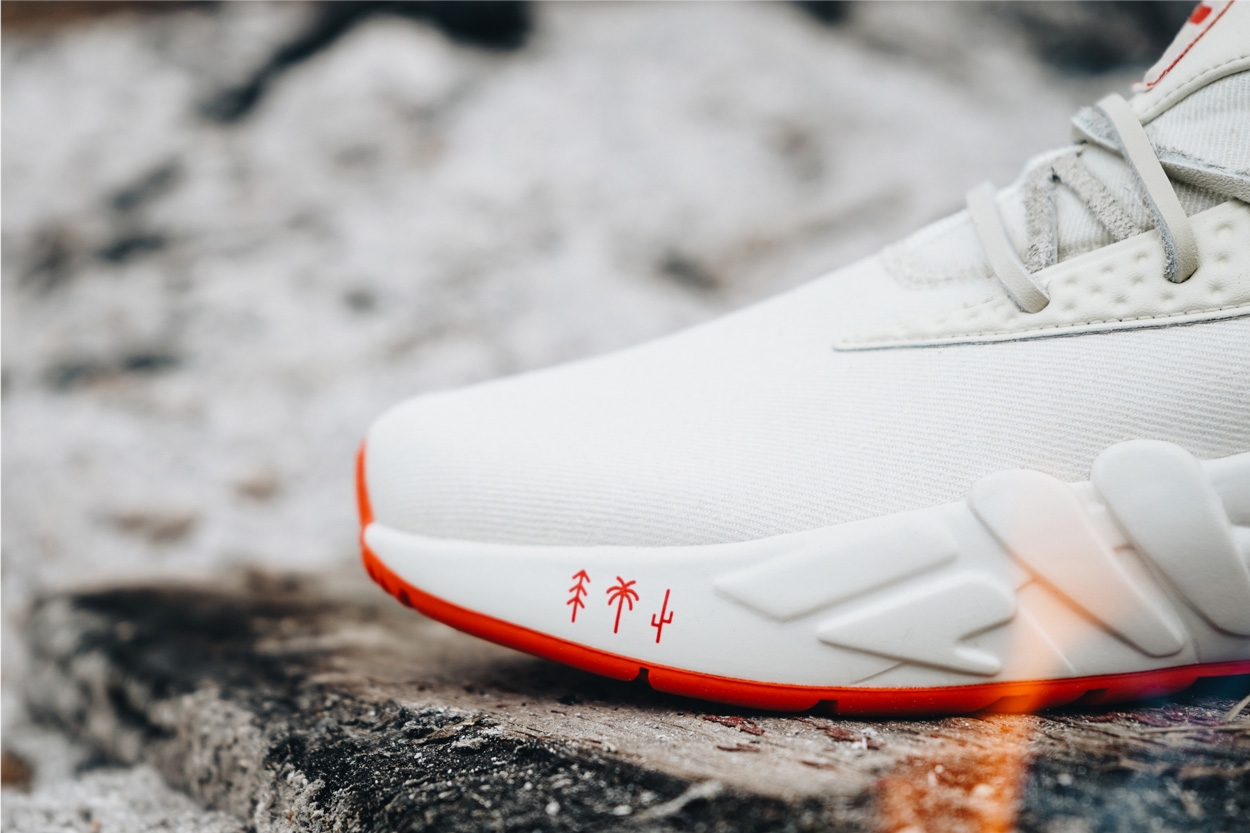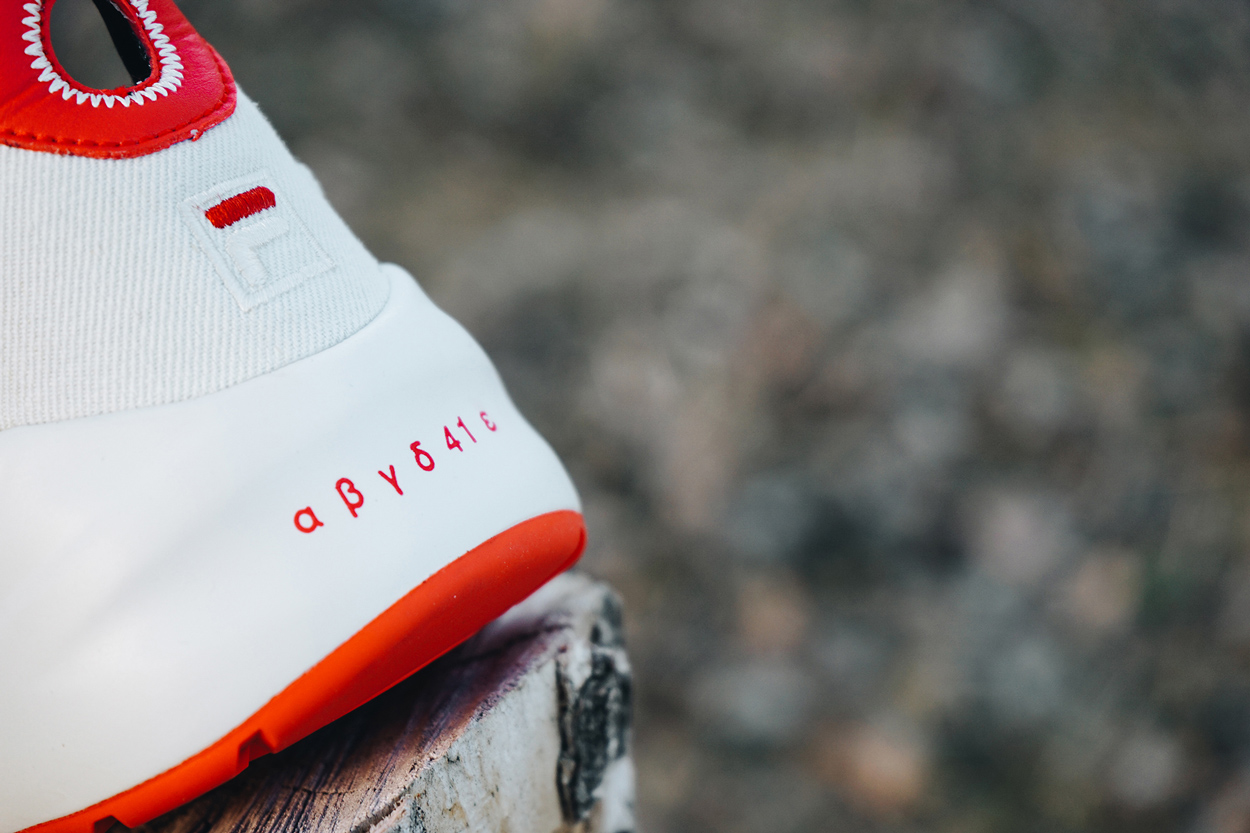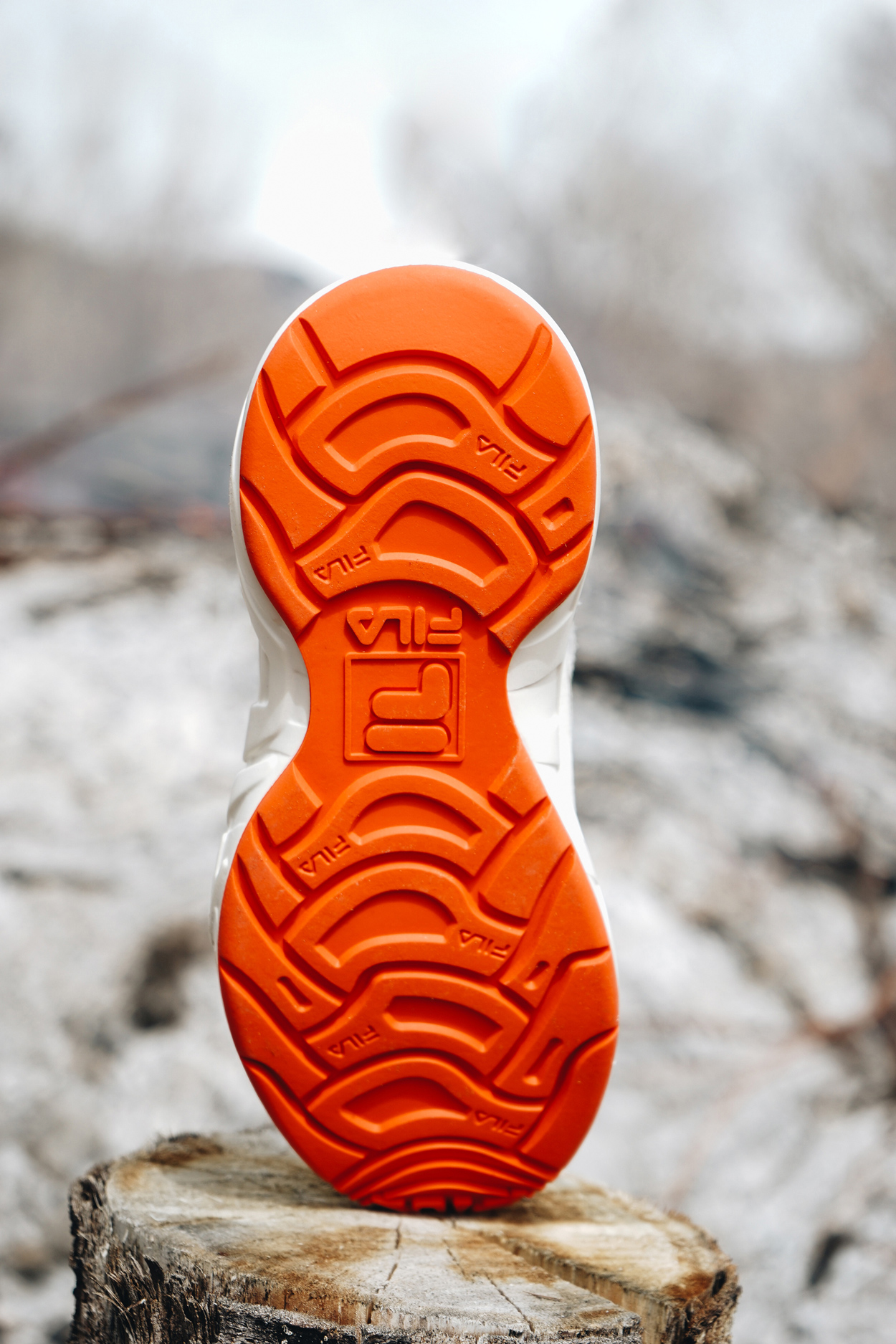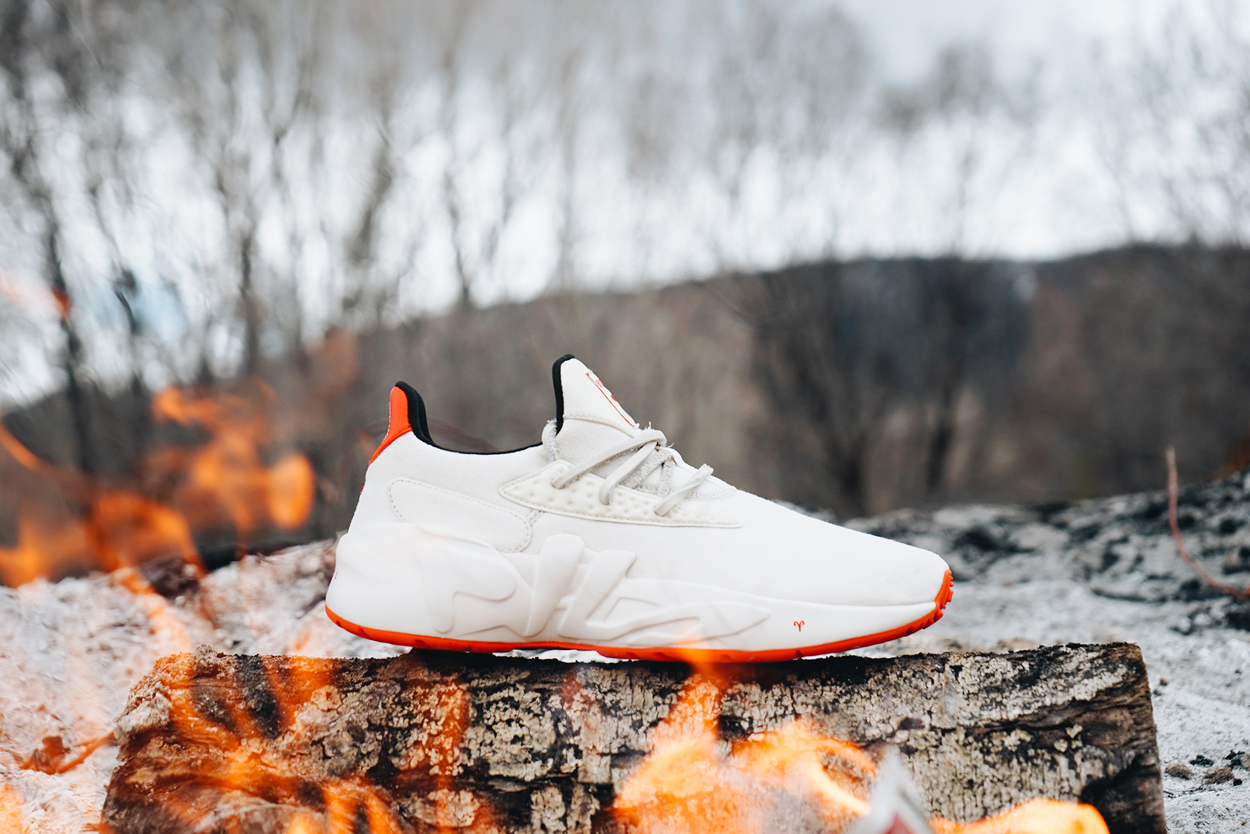 The shoe originally saw a limited release of 45 pairs for FILA in 2018, and is back for another 45 pair run to coincide with the Aries season (March 21st – April 19th). Unlike a typical sneaker drop, the only way to secure a pair is to present a photo I.D. proving you were born during the Aries period. Alternatively, you can try your luck making the case for why you deserve one of the coveted pairs. This alternative release method is being employed to ensure that the shoes make it to the feet of the passionate.
The shoe is now open for submissions on our Webstore.
Photos Shot By: Michael DiFranco-McCarney
Photos Edited By: Beth Saravo
Note: Fire & Smoke captured in photos is real and not photoshopped.