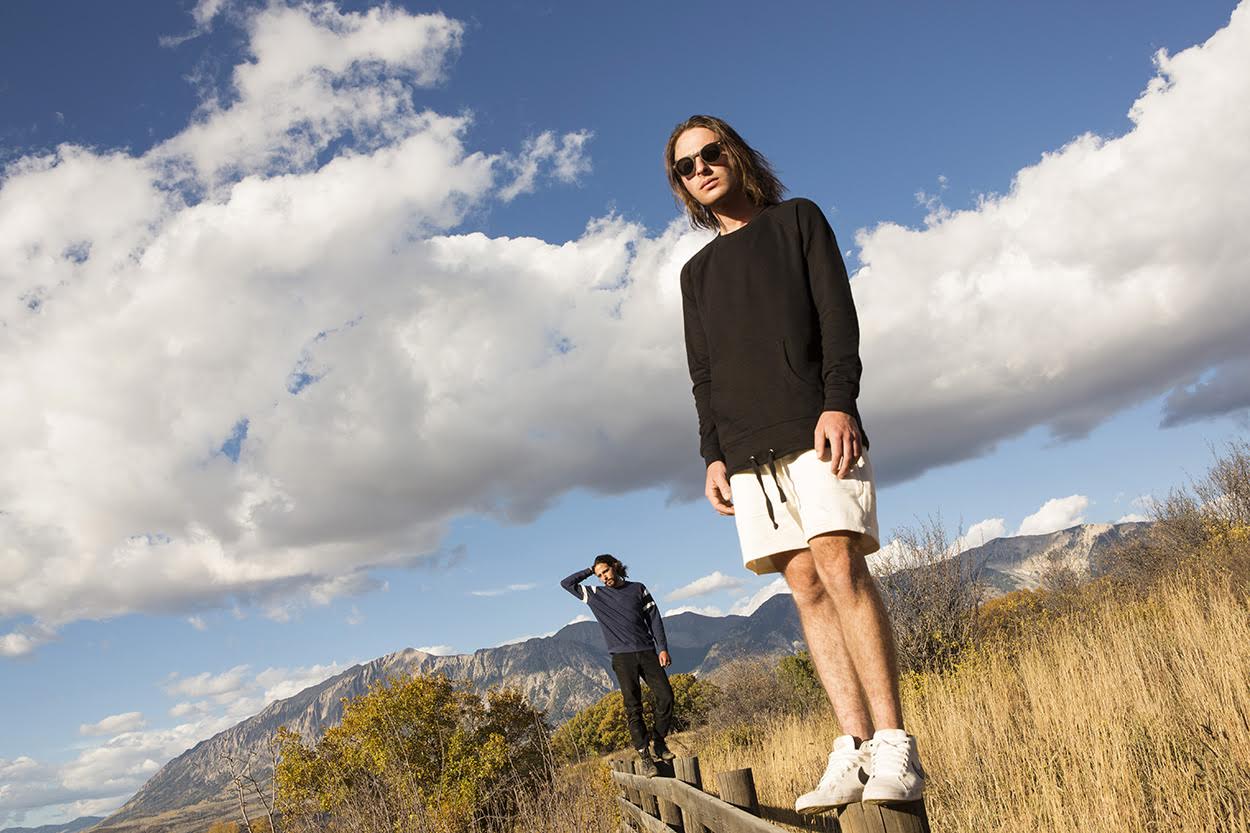 The Story:
As part of our natural creative process, Mike and I often travel to remote locations, where we find inspiration from life's fundamental joys. For our Fall/Winter 2015 lookbook, we found just that in our hometown of Paonia, Colorado. While visiting this fall, we crossed paths with our childhood friend and acclaimed photographer, Jessica Lehrman, who also grew up in Paonia. Together we decided that the serene, environmentally sustainable, and progressive setting of Paonia was the perfect match for our Fall/Winter 2015 Collections.
We found two dope musicians that worked at the local farm to table restaurant and embodied the Akomplice spirit to use as our models. We shot in the town's streets, farms, mountains, and hemp fields, as this setting so clearly communicates the brand's connection to nature, sustainability, simplicity and community.
Mike and I chose to photograph the Akomplice and VSOP lines together. We felt the louder more in-your-face Akomplice coupled with the minimalist style of VSOP represent the personality of Paonia – agrarian activism. Experienced together, the lines span the gamut and push the envelope in terms of fit and material selection. Our Fall and Winter collections are comprised of fishtail jackets, an array of button downs, staple elongated tees, hoodies, crews, a pocket knife, and even a Colorado inspired hockey jersey. The environmentally conscious setting of Paonia, Colorado is even more appropriate in light of our announcement that in Spring 2016 the majority of the VSOP collection will be made using organic cotton, recycled materials, and eco friendly dyes.This marks a monumental step forward for the brand and the industry.
Look for our Fall VSOP collection to drop tomorrow, Thursday, October 29th at 2:09pm EST on the Akomplice webstore and keep it locked to our Twitter and Instagram for announcements on additional collection drops.
Photographer: Jessica Lehrman
To see the full lookbook, check after the jump.